Total Uninstaller Help Center
By: TotalUninstaller.INC / Official website: www.totaluninstaller.com / Email: [email protected]
Thank you for choosing Total Uninstaller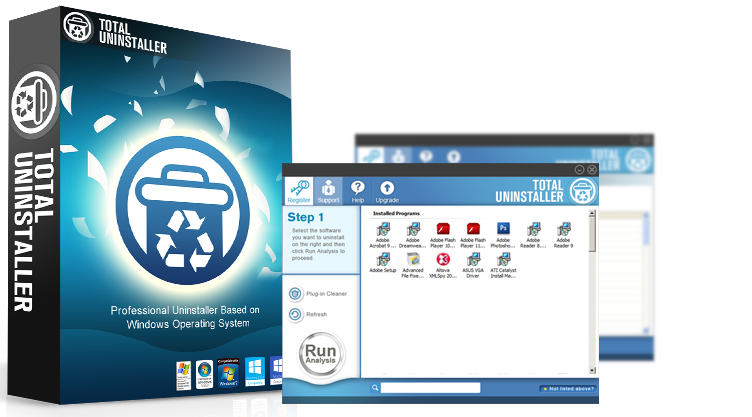 Professional Uninstaller for Windows System
Total Uninstaller is a specific program removal tool based on the Windows operating system, developed by a group of computer experts and programmers, it can help people to uninstall any unwanted program installed on the computer effectively, including complete those program or leftover removal which are often neglected or cannot be resolved by the traditional removing way, like the Windows attached removing utility.
For more information about Total Uninstaller, please visit: www.totaluninstaller.com
Steps to install Total Uninstaller on PC
1. Double-click on the Total Uninstaller's setup process

2. Click Next to start the installation
3. Read the License Agreement, select "I accept the agreement", and click Next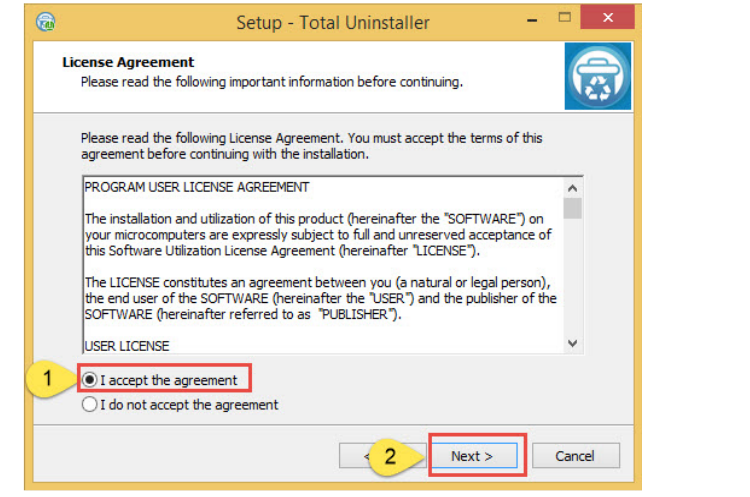 4. Choose a folder you want to install Total Uninstaller, then click Next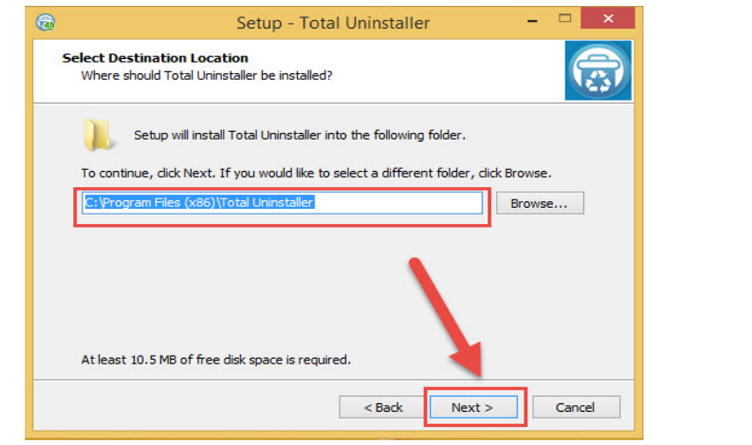 5. Click Next to confirm the installation folder
6. You can choose to install an additional icon (desktop icon) or not, and click Next
7. Click on Install button to start the program installation, and the install process will be finish in a few of seconds.
How to register Total Uninstaller
1. Launch Total Uninstaller, click on Register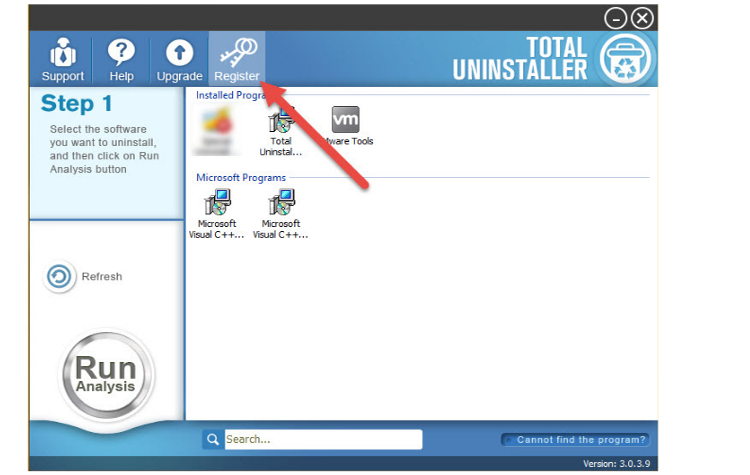 2. Copy and paste your serial number in the register box, and click Activate Now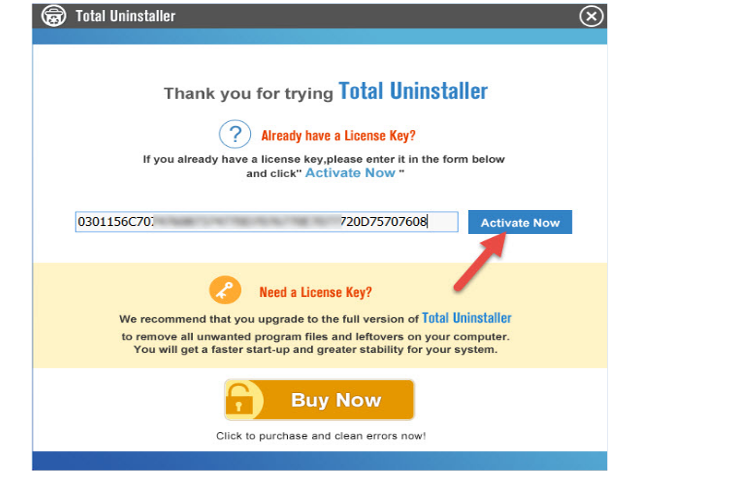 How to uninstall program with Total Uninstaller
--- Take IObit Malware Fighter 3 as example
1. Launch Total Uninstaller, and select IObit Malware Fighter 3 on the interface
2. Click on Run Analysis button
3. Click on Complete Uninstall button, and click Yes to make sure you want to remove it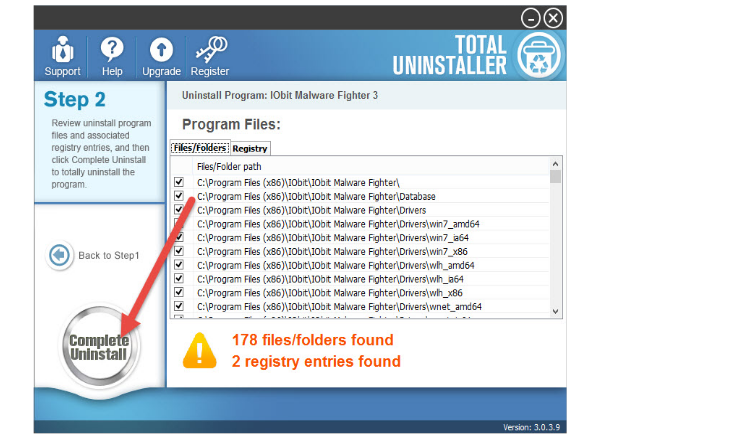 4. Click Scan Leftovers button, and remove all of detected leftovers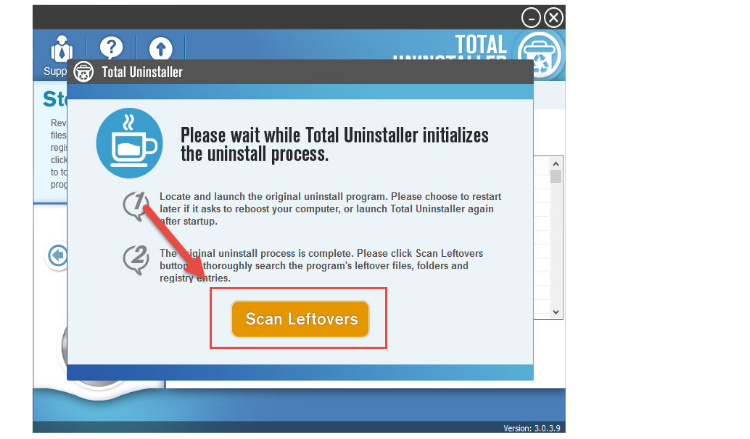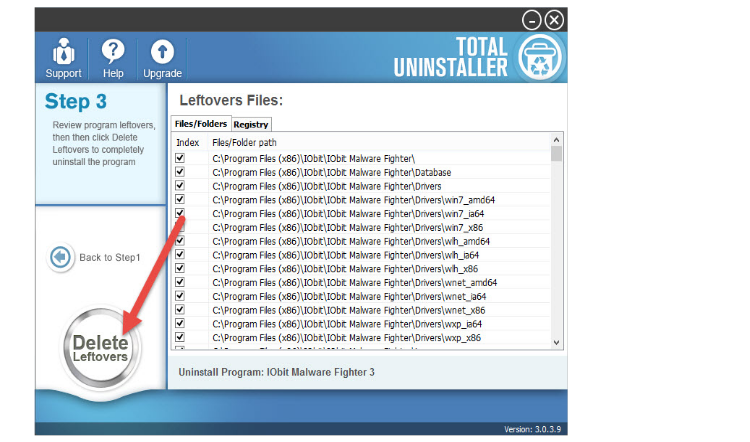 5. Finally, click Yes to make sure you need to uninstall these leftovers, and click on OK to finish the whole program removal
Total Uninstaller Online Support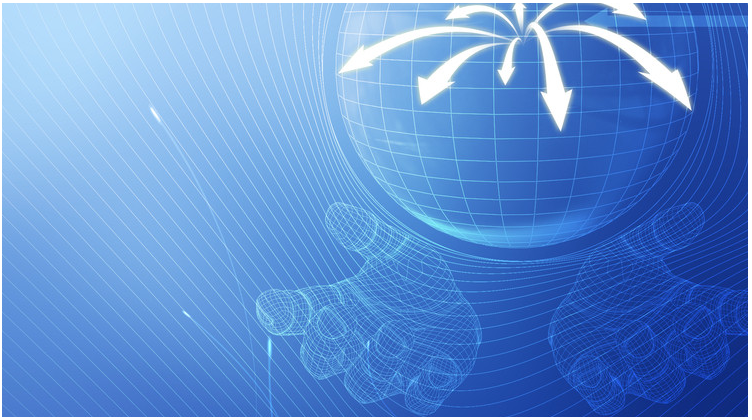 Any questions regarding our website or Total Uninstaller? You can send an email to us ([email protected]) or go to https://totaluninstaller.com/support.html, our support team will contact you within 24 hours.
More infromation of Total Uninstaller, please visit: https://www.totaluninstaller.com/