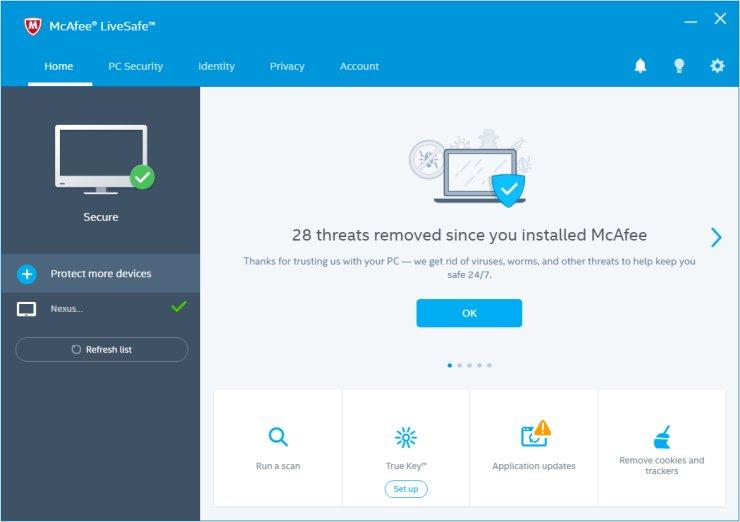 Are you seeking for a solution to remove McAfee LiveSafe properly from your PC? This article is to introduce the effective and available ways to uninstall McAfee LiveSafe for the user, so just check the following content below if you really need to find a way to remove this program quickly from your PC.

Program description
McAfee LiveSafe is a virus and spyware protection tool developed by the corporation, it is able to provide security protection, parental controls, cloud storage and password manager for the user. The installation of McAfee LiveSafe usually occupies many space on the computer system, and many files and settings are created and stored in many places on the hard drive.
Official site: https://home.mcafee.com/store/mcafee-livesafe
Estimated size on the computer: 770 MB
Program executable: mcuicnt.exe
MD5: c4cf03b998d4d758b89cd07f22d7a7f9
Big problem of removing McAfee LiveSafe
Reasons for people deciding to uninstall McAfee LiveSafe could be various: problem of using the program requires an re-installation, so people have to uninstall it firstly; many computers like HP Pavilion, Acer Aspire, Dell Inspirion usually comes with McAfee LiveSafe installed, people will get the program directly when they purchase a computer, however, some people still want to use other security they like, so there will be a need to uninstall McAfee LiveSafe firstly from the computer...
However, when people start to remove the program on their PCs, they cannot find any uninstall process or files of the program, or the removing performance is not as optimistic as they wish, running process stops/freezes suddenly or the associated files cannot be cleaned well often occurs. If you also encounter a problem to remove McAfee LiveSafe from PC, here are some available ways you can take to perform the effective uninstallation on your computer.
Take a right way to uninstall McAfee LiveSafe successfully
Traditional manual way: using Windows uninstaller
Installed McAfee LiveSafe has many associated files and configurations on the computer system, to get a complete removal for it, you should perform all of following steps to delete its related file.
Right-click on the McAfee LiveSafe which is still running on the Task Manager, and stop or exit
Close all of your web browsers
Right-click on the Windows icon at the bottom left corner, and select Programs and Features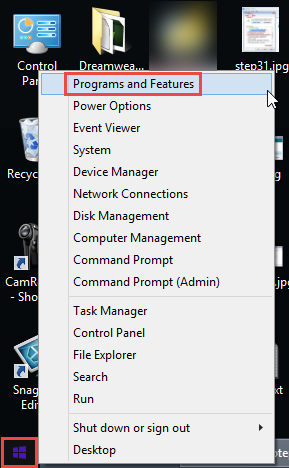 (If this icon has been changed to the classic start menu by McAfee LiveSafe, please click on the icon > select Control Panel >>> Programs and Features)
Choose McAfee LiveSafe on the list of installed application, and click on the Uninstall button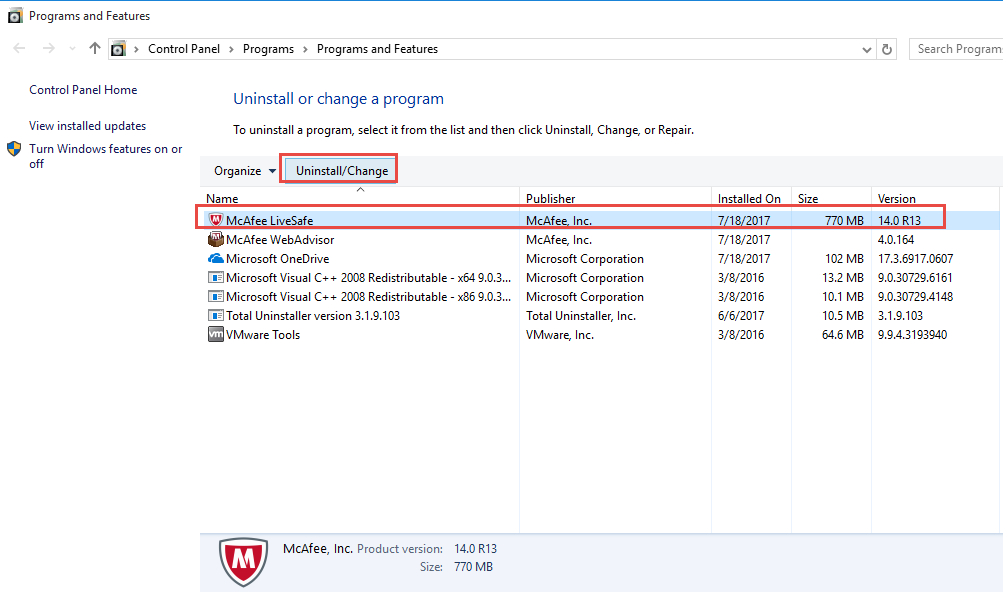 Enable the three checkbox to remove everything related to the McAfee product, and then click on Remove button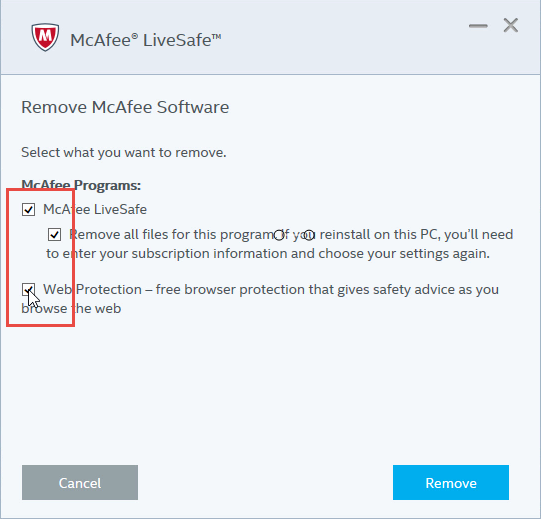 Wait for the removing status finish, and then restart your computer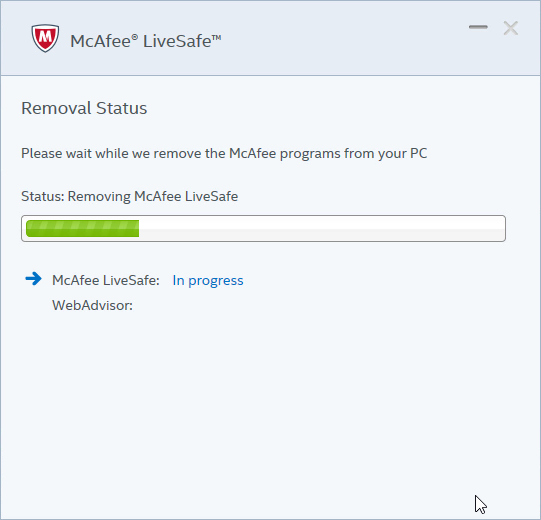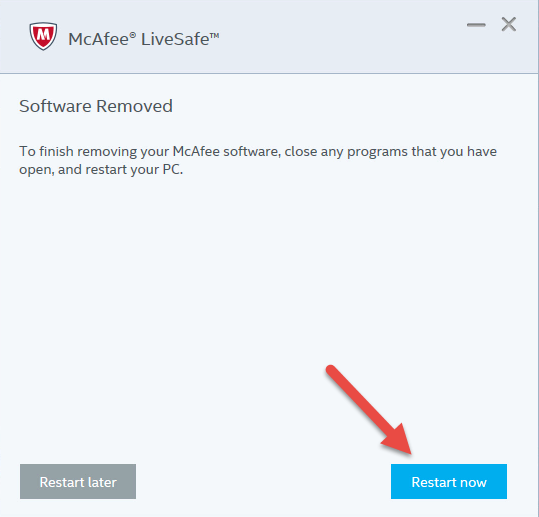 After restarting your PC, please go to see whether all of files contained in the associated folder have been removed, please manually remove them when there are some related files/data still can be found at there
Click on Search on the start menu, and type "regedit"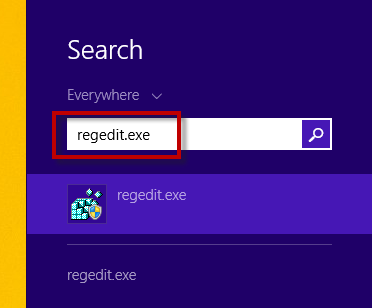 Choose to open the regedit or Registry Editor on your PC, and delete those registry entries belonging to the McAfee LiveSafe
Attention: Registry Editor is a very important and sensitive database on the Windows system, if you are going to delete something inside, it is suggested to export the specific registry for back-up, and you can import and restore it if there is any problem like removing error occurs after deleting the registry.

More effective solution: uninstall McAfee LiveSafe with Total Uninstaller
Total Uninstaller is an automatic uninstall tool that specialized in removing the installed application on the computer, application with a big size like the McAfee LiveSafe also can be removed effectively with simple steps.
Video tutorial showcase how to remove the program with Total Uninstaller
Removing steps in details are displayed at the following:
Choose McAfee LiveSafe on the remover's interface, and click on Run Analysis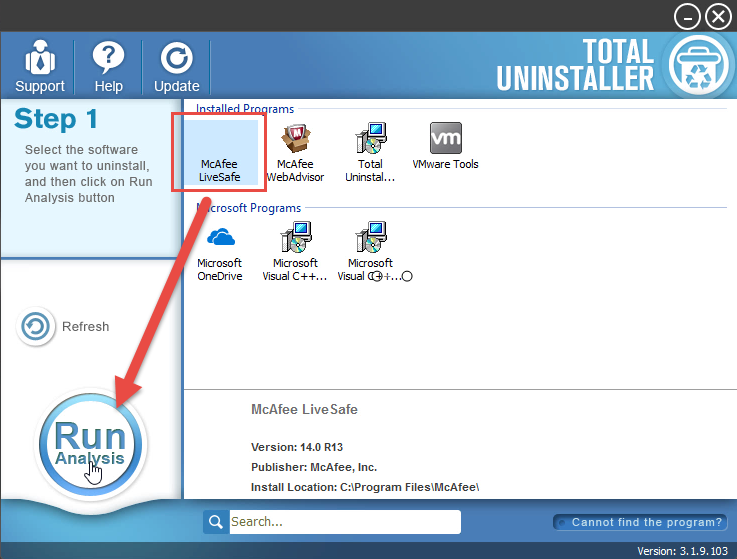 Click Complete Uninstall, and Yes to start the removing process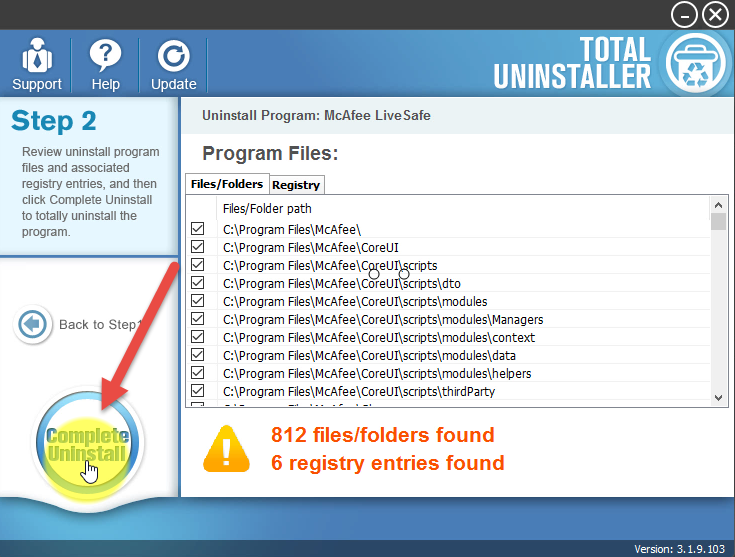 Complete the first step of removal with instructions
When the removing process completed, restart your computer with the prompt
After that, please open Total Uninstaller again
Click on Review all the leftovers on the window, and delete them completely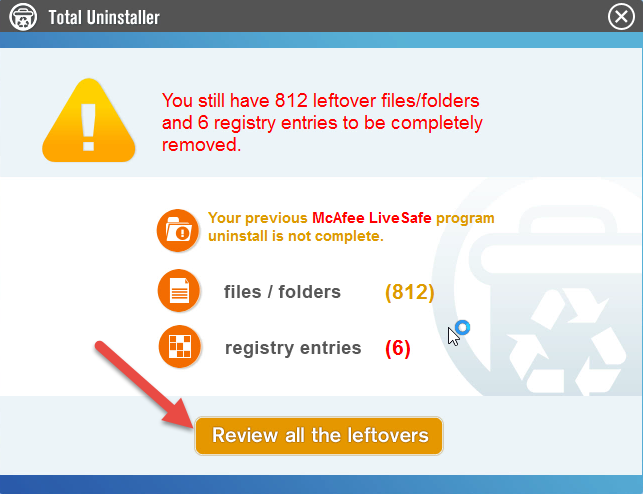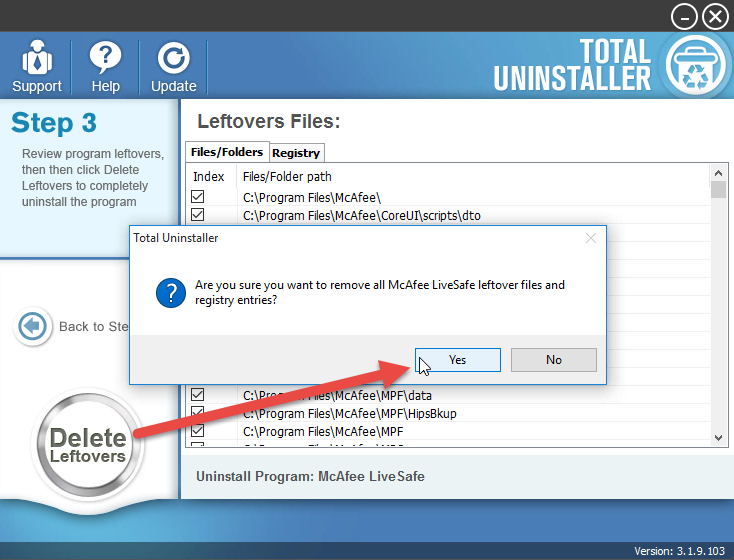 When the removal is completed, you can exit the Total Uninstaller and finish the whole program removal