We're excited to announce the release of Total Uninstaller 2023, the latest version of our renowned app uninstaller for Windows devices. All users with Total Uninstaller lifetime licenses are eligible for an upgrade at no cost. You can download this new version Total Uninstaller 2023 app at this page: https://totaluninstaller.com/TotalUninstaller_Setup_2023.exe, and then use the license key to activate it. Please contact our support if any help is needed.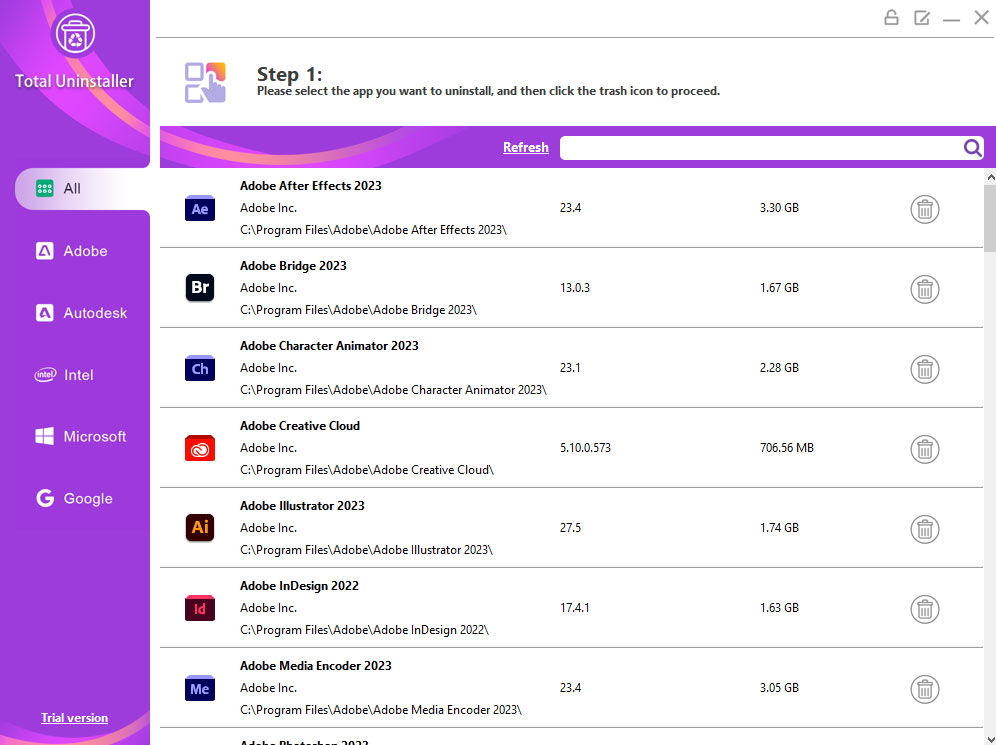 If you do not have a valid Total Uninstaller license or need an additional license key to run on your extra devices, you can always purchase one at the pricing page: https://www.totaluninstaller.com/register.html. Every pricing plan allows you to use Total Uninstaller perfectly, and receive updates and upgrades as well as technical support for a lifetime.
A better removal tool, re-imagined
Shockingly simple and more powerful than ever before - Total Uninstaller redefines the removal experience to thoroughly uninstall any Windows app with ease (again).
Rebuilt core for thorough app removal
Completely rebuilt from the ground up. The new Total Uninstaller app comes designed to get rid of any unwanted apps in just a few clicks completely, with the best-in-class removal capability, rock-solid reliability, and blazing performance.
Fresh new design
The UI is completely modern and fresh, offering you the clean, uncluttered, and quite intuitive removal experience you've ever had when using any best apps. Getting the removal job done never felt so good.
Say Hi to built-in Total Uninstaller AI for always up-to-date removal
Intelligently analyze and thoroughly uninstall unwanted apps on the go. Every app removal, either legacy versions or the latest versions, is completed with the help of Total Uninstaller AI to completely uninstall the app and delete the related files, services, and entries.
What is next
We're currently working on these new features which will be released in the next few months.
Finding apps made simpler
Apps are listed alphabetically by default or can be sorted with options: large size, usage rate, and modified date. You can also locate the app to be removed faster by entering the app name and using the search feature.
Detailed removal reporting
View all removal operations in one place. Upon uninstalling the unwanted app, a detailed removal report will be automatically generated, allowing you to review what the deleted files, entries, and services are.