Instant Product Delivery
After a complete purchase, you will receive the activation code within minutes to both your Email inbox, which you will enter at the checkout page, as well as the granted access to the member area where you can view your license status and the license code.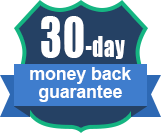 30-day Money Back Guarantee
All purchases come with a 30-day money-back guarantee, no question asked. If the software cannot help you solve your issue, please contact us via this form, and the full amount of your purchase will be refunded for any reason within 30 days.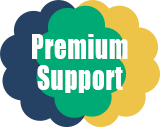 Premium Lifetime Support
We are offering premium customer support for all paid users of the pricing plans above, for a lifetime. A positive response from our tech team will be within 1 working day, and your technical support will be resolved within 5 working days.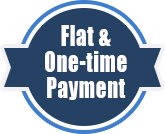 Flat & One-time Payment
No commitment required or monthly/yearly charged. Say goodbye to any monthly or yearly licensing rate, or any other charges like upgrade license fees. The plans, different in the number of devices supported, have no hidden charge or newer charges.