What's the good way to uninstall SpyAgent from PC? Cannot remove SpyAgent is a common problem for many people in recently, so let's see how can get a successful removal for the software.

Overview of SpyAgent application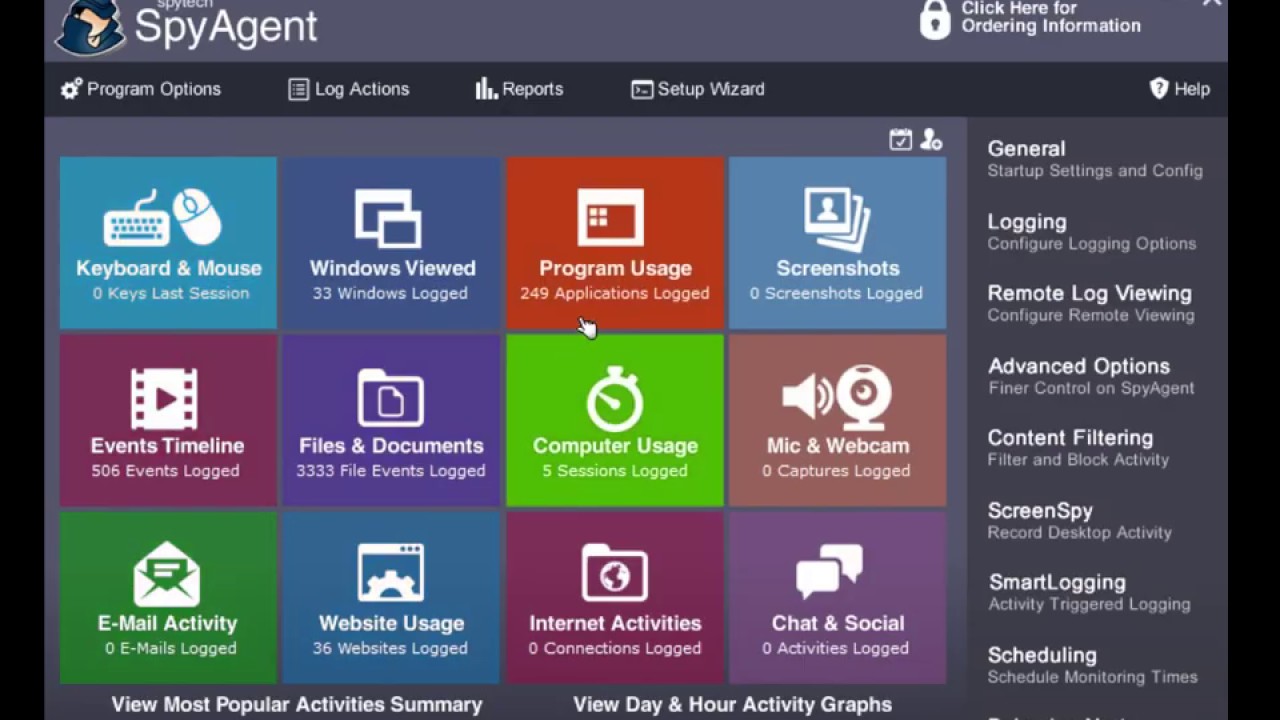 SpyAgent is a monitoring tool that offers a set of monitoring features for the user, including logging all keystrokes, internet connections, windows, e-mails and other behaviors on the computer. People should be very cautious when the computer gets such an application, because they will have no any privacy in that environment.
Is SpyAgent harm for your computer?

Many people might suspect that whether the program is a virus or malicious tool that could harm their computers. So I try to download and install it on my testing computer, and the Google Chrome just notes that this program could harm my computer so it has been deleted. Even though I use other web browser to download it successfully, the Windows Defender also remove it from my computer. Moreover, Some security tools or websites also categorize it as such a malicious software. Therefore, it you get this program on your PC, you can consider to remove it now.
How can fully uninstall SpyAgent on Windows system
1. Uninstall SpyAgent with Windows removal feature
Right-click on the Windows button on computer's desktop, and click Programs and Features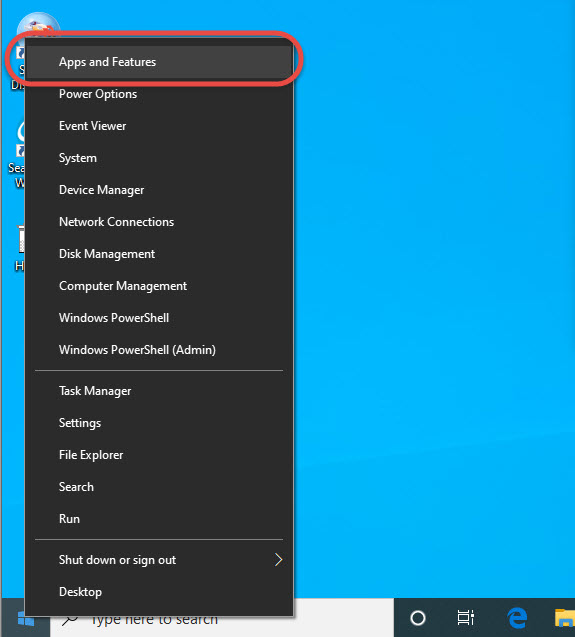 Scroll down and locate SpyAgent on the programs list, and click Uninstall icon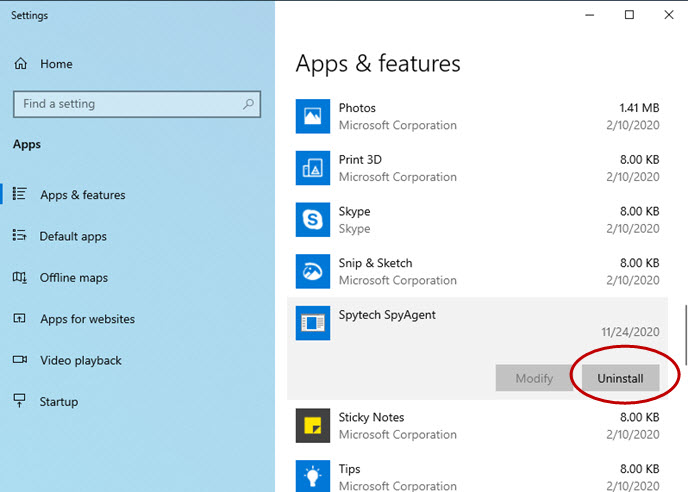 Next, you will see the uninstall prompt, click Yes to make sure you want to completely remove the selected applications and all of its components

Wait for a while and you will receive a message which states that the uninstall successfully completed, click OK to exit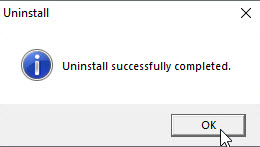 Stop the running program on your PC, and choose to restart your computer
Go to check the original installation folder of SpyAgent, and clean it if it still can be found on the PC
Type "regedit" in the search box, and open the Registry Editor
Expand the registry groups inside, and delete the registry key/entry which are belonging to the SpyAgent

2. Remove it forcibly with professional uninstaller
If you cannot find the program available on the Windows uninstaller, or consider about the traditional uninstall way cannot remove SpyAgent, you choose a professional uninstall tool to help you perform a complete removal. The smart app removal tool can provide an automatic scan and removal for the program and all of its components. And Total Uninstaller can be a good choice for you to uninstall the program thoroughly from Windows PC.
Steps to uninstall SpyAgent with Total Uninstaller
Launch Total Uninstaller on the computer, and locate SpyAgent's icon on the menu
Click on "Run Analysis", and then click on Complete Uninstall to start the removal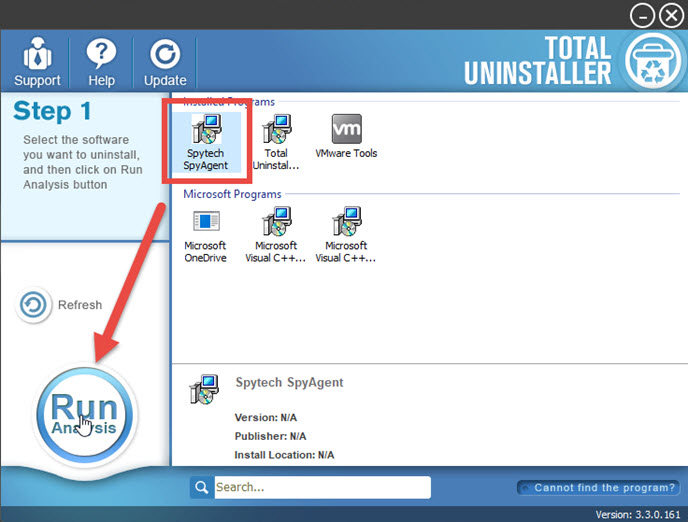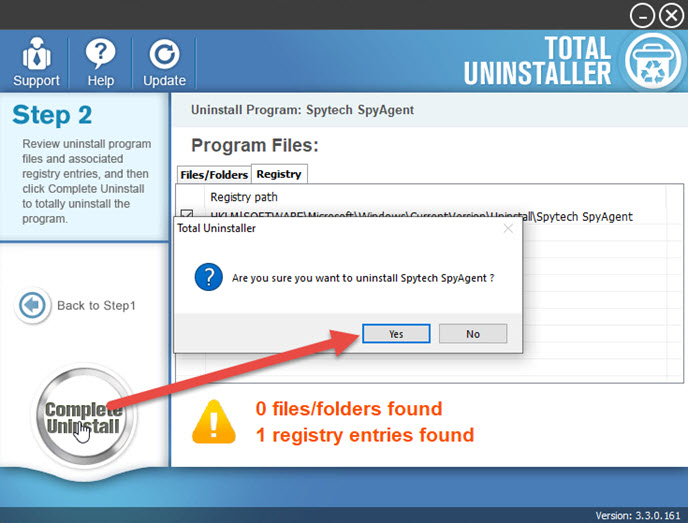 When the uninstall setup window displays on the computer, follow the instructions to finish the standard removal
Next, click on Scan Leftovers to check all stubborn files on the computer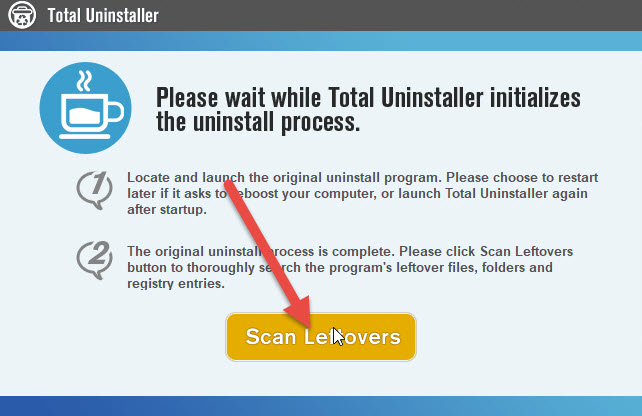 Click on Delete Leftovers to clean all of detected files, and click Yes to complete the removal on the uninstaller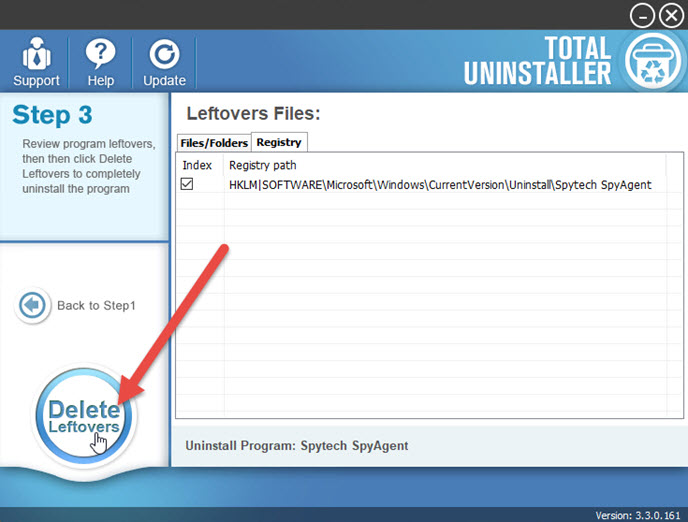 Exit the app, and restart the computer to uninstall SpyAgent permanently on your PC.
How to delete the leftovers if you just performed an incomplete removal?
Some people might have been tried to uninstall SpyAgent but get an incomplete removal when reading this article. If you are also encountering this problem now, you can try to search for SpyAgent on the whole computer and delete all of its traces completely. And you also can take Total Uninstaller to delete those files forcibly which always cannot be removed manually.