YouTube Music Downloader is a video and audio downloader developed by YoutubeMusicDownloader.us, it enables the users to download video/music on popular video websites, of cause including the YouTube. For performing the correct way to remove YouTube Music Downloader, I also get this program installed on my PC, and here it is: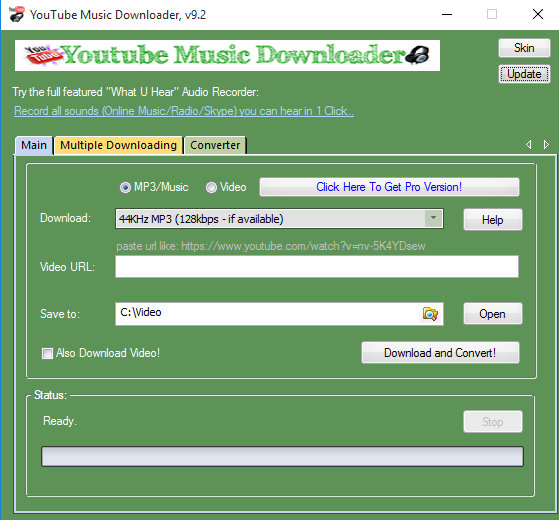 YouTube Music Downloader gets a small install package that can be installed quickly on the computer with some simple steps, and then people can start to use this download manager to do such things like downloading and converting the video file. When there is a need for you to uninstall this program, you might firstly need to know where are the associated files of the program locating on your PC.
Here are some common locations that you can see its related files:
Installation folder (default location: C:\users\user\appdata\Local\YouTubeMuiscDownloader\)
System Registry (Access via Registry Editor)
System or program Caches folder
In order to totally remove YouTube Music Downloader, the associated files in different locations should be cleaned well. Otherwise, you will encounter the program cannot be uninstalled effectively, or seriously, get some further troublesome issues on the computer.
Take steps to remove YouTube Music Downloader manually or automatically
Way 1 (manual): take the app's uninstall process
Go to the desktop of your computer, and right-click on the shortcut of YouTube Music Downloader
Select Open file location, and you will access to the program's installation folder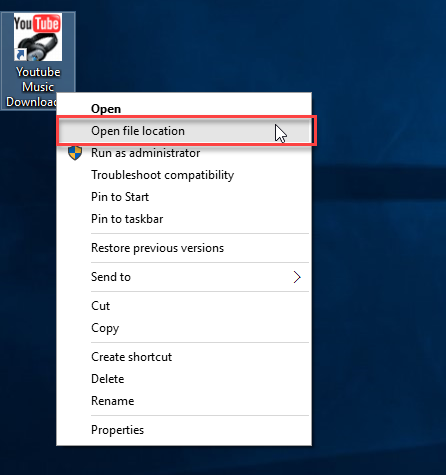 Have a browser on the list of its installed files, and find the uninstall process "Uninst000"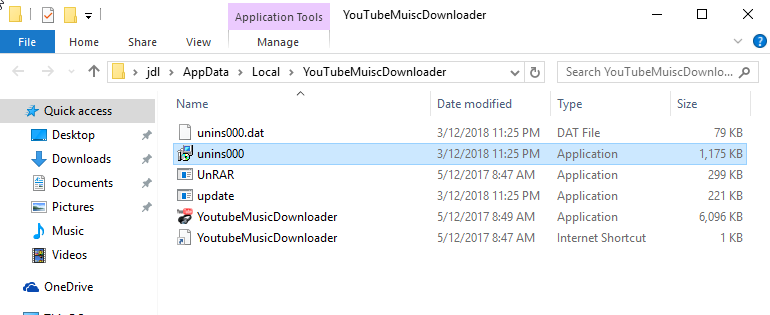 Double-click on the uninstall executable file, and click Yes to confirm and start the removal

Click on OK when it is finished, and go to restart your computer

Open the Windows' search box on your PC, type "regedit" to open the Registry Editor of the system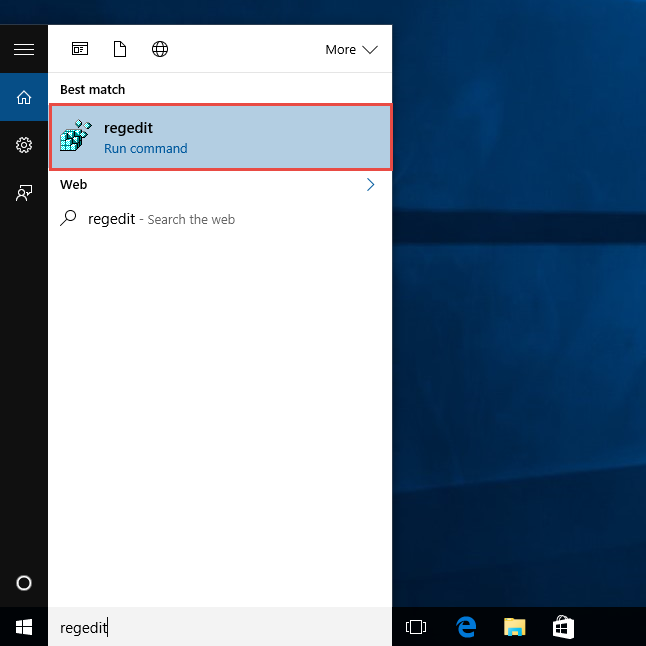 Expand and check the registry keys inside, and delete the registry keys of YouTube Music Downloader as I listed below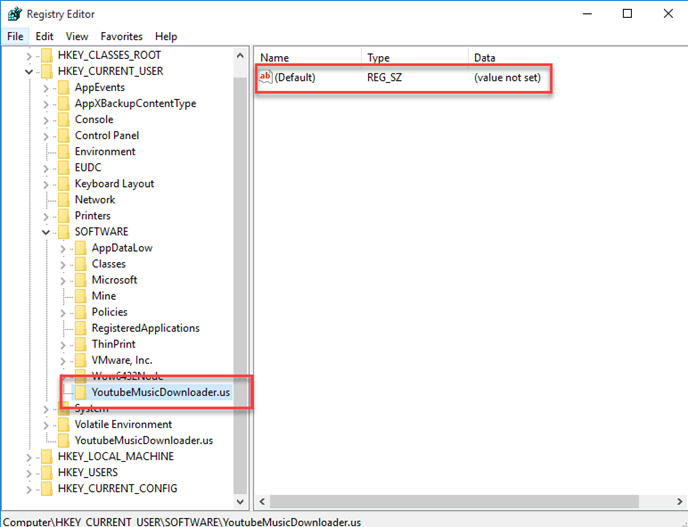 Way 2 (manual): uninstall YouTube Music Downloader with Windows removing feature
Access to the Windows removing feature on your PC
Click on Start button - Control Panel, and click on Add/remove programs (Windows XP), Uninstall a program (Windows 7), Programs and Features (Windows 8/8.1/10)
If you get Windows 8/8.1/10, you can directly open the it via right-click on the Start icon, and select Programs and Features
Locate YouTube Music Downloader on the list of programs, and click on Uninstall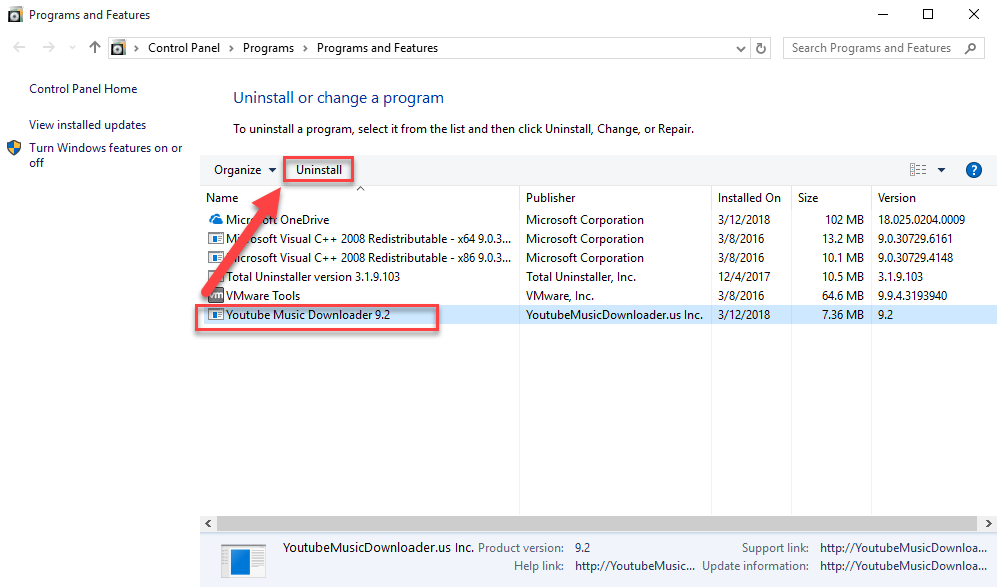 Click Yes to confirm the removal
Wait for the removal finished, and click on OK when you receive a note which states that the app was successfully removed
Restart your computer, like the Way 1, you should open the Registry Editor to clean its leftover registry keys.
If the removing process get crashed, I am afraid that you will have to change the way you used to uninstall the program.
Way 3 (automated): remove YouTube Music Downloader with advanced utility - Total Uninstaller
Total Uninstaller is a specific program uninstall tool for Windows applications, which is able to scan all of components of the target program, and provide a complete and automated removal to erase them from PC.
Performance to uninstall YouTube Music Downloader with Total Uninstaller
Launch the Total Uninstaller on the computer
Select YouTube Music Downloader on the menu of installed programs, and click on Run Analysis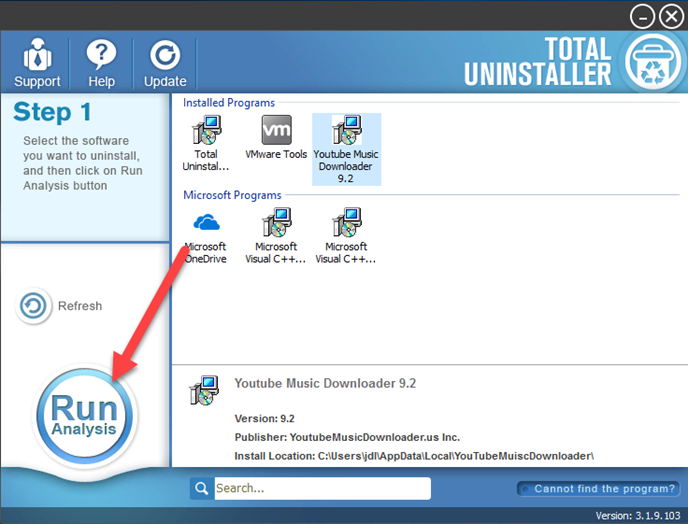 After a while, associated files and components will then be detected and listed on the menu, and please click on the Complete Uninstall button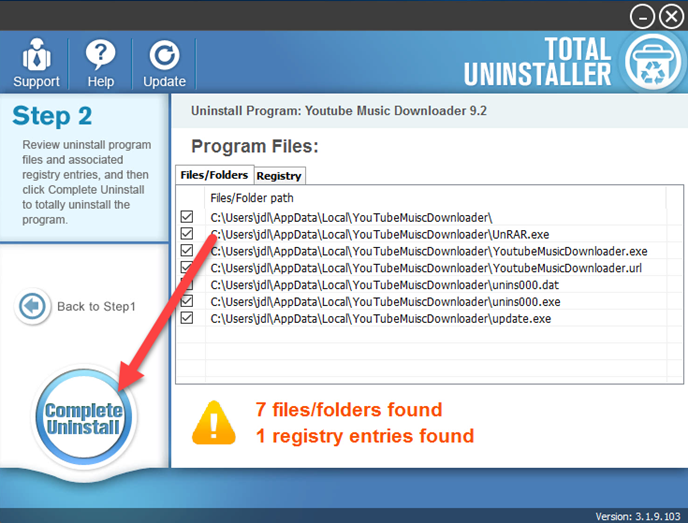 Click Yes for confirmation, and finish the removal with the wizard
Click on Scan Leftovers button, and delete all of detected files on the list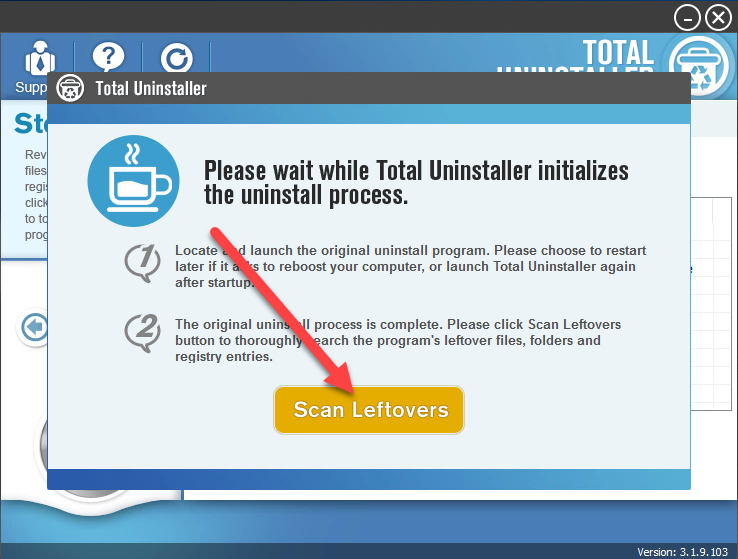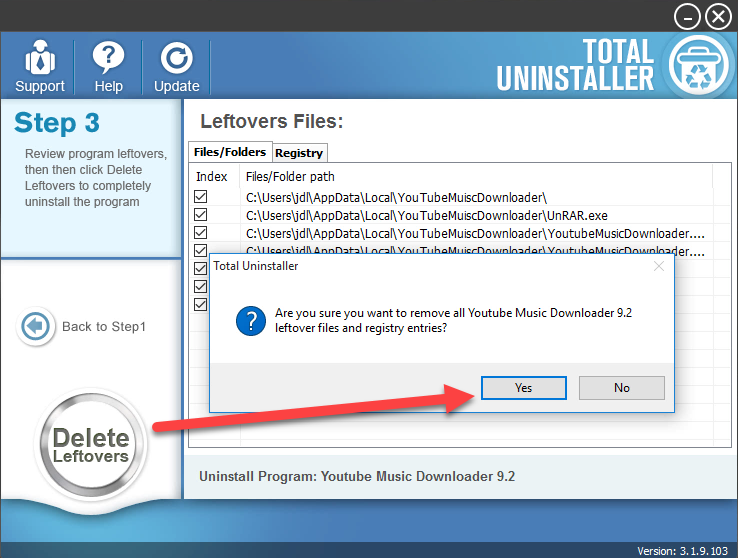 Click on OK to complete the whole removal, and then you can exit the uninstaller and restart the your computer
As a matter of fact, many programs removal with Windows attached removing feature would leave a leftover issue, which is always a shortcoming of this way of removal. Therefore, if you would like to manage the program removal more effective on your PC, such as remove YouTube Music Downloader or other programs like Mega-Backup or KuaiZip, you can take a professional uninstall utility like Total Uninstaller to help you.