What is Everything? How to uninstall Everything when it gets no use on the computer? To get a right answer for the these problems, you can go to read this article.
About Everything program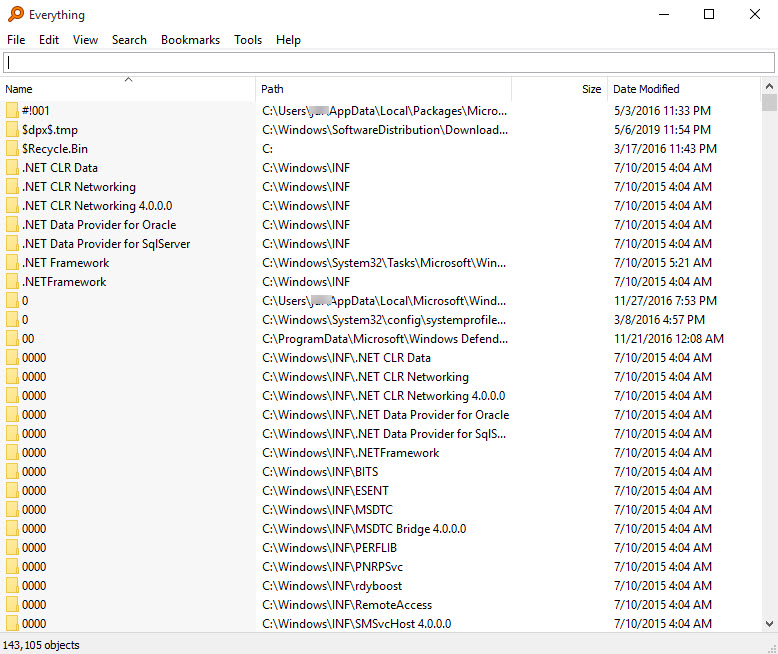 Everything, a desktop search utility developed by David Carpenter that can search for and find specific file and folder quickly. Once installed, many associated files and data will be created and stored in its installation folder, and some registry entries are also added to the system for supporting its smooth operation on the computer.
Official website: www.voidtools.com
Download install files: Everything.exe
Current version release: 1.4.1.935 / February 18, 2019
Type: Desktop search
Files created by the program:
Everything.db
Everything.db.tmp
Everything.ini
Everything.ini.tmp
Errorlog.txt
Bookmarks.csv
Bookmarks.csv.tmp
Filters.csv
Filters.csv.tmp
Search History.csv
Search History.csv.tmp
Run History.csv
Run History.csv.tmp
Logs\HTTP_Server_Log.txt
Logs\ETP_Server_Log.txt
Uninstall.exe
General reasons for people cannot remove Everything
Files of Everything app cannot be deleted thoroughly with the program's uninstallation
Everything itself gets corrupted and Windows uninstaller cannot remove it
The app's uninstall process always encounters an error issue and cannot complete the removal
Cannot find Everything available on the Windows built-in removing feature in Control Panel

How to uninstall Everything well from Windows PC
Standard removal with Windows uninstall feature
Click on Start, select All apps, and scroll down to find Everything
Right-click on the program, and select Uninstall, you will access to the Programs and Features in Control Panel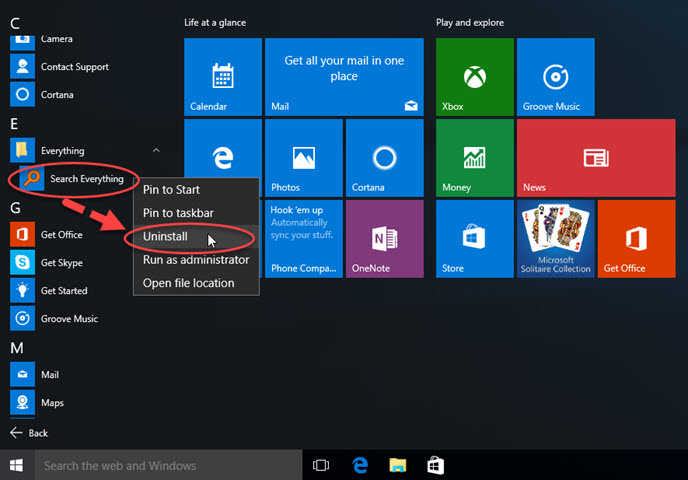 Highlight Everything on the programs list, and click Uninstall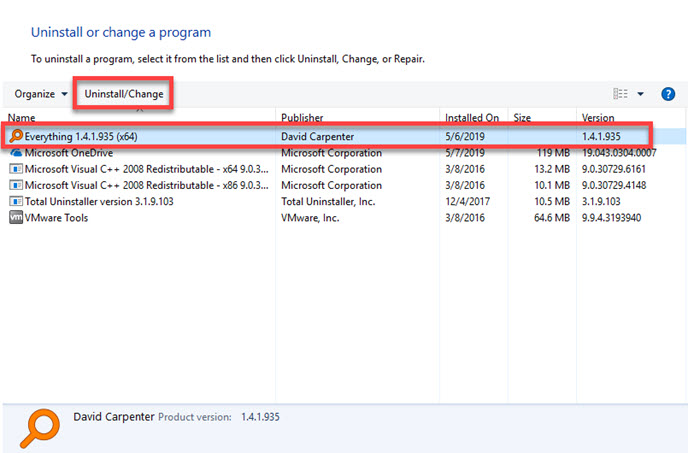 And then the set up window will appear, choose the language you prefer, and click on OK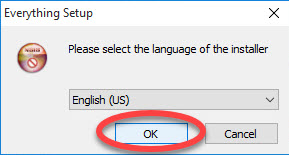 And then the uninstall wizard window will appear, click Uninstall at the bottom to start the removal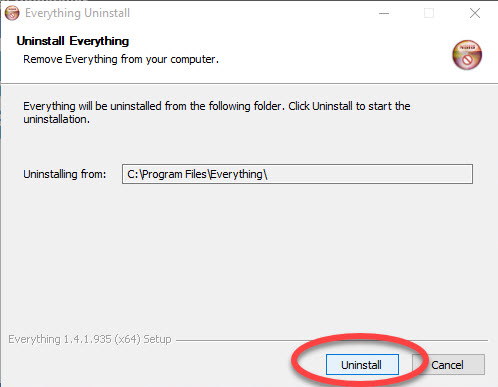 When it complete the uninstallation, click on Finish on the new window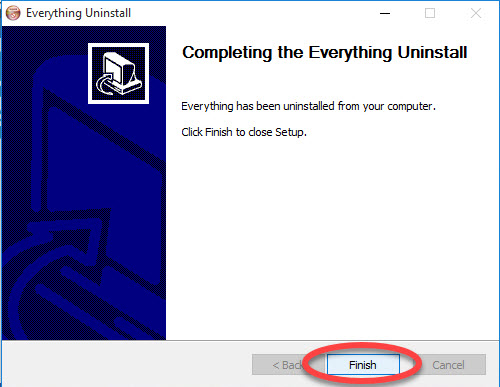 Restart your computer, and then you need to check whether those files created by the program have been cleared well. In addition, you should check the Registry Editor, and delete the registry key belonging to Everything app.
Guides to access to the Registry Editor: Type "regedit" in the search box --- hit Enter key, after that, you can expand the registry groups to check those registry keys one by one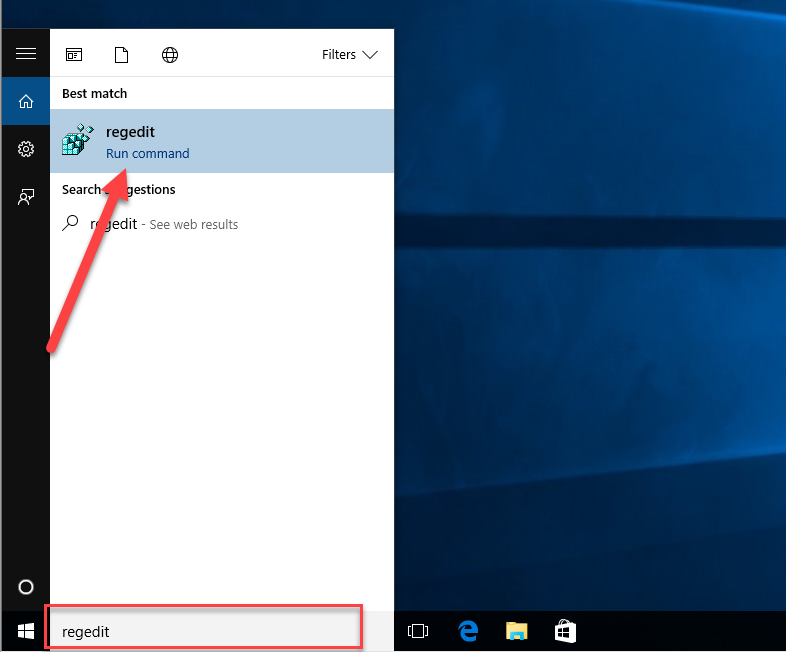 Manual way to delete Everything on Windows
This is the most traditional and also the time consuming way to remove Everything, because you should manually delete everything related to the program on your PC. So if you would like to take this way to uninstall Everything, please be patient enough to conduct the removing steps.
I have been listed the files created by the program above, you need to clean up all of them and the registry keys on the system. Moreover, considering some files and configurations are created during using the program, you should search Everything on your PC after the removal, and make sure it has been cleared well.
Uninstall Everything more quickly with Total Uninstaller
If you don't want to take those manual removing steps, Total Uninstaller can provide a faster way to remove the application on your computer. Those stubborn files and traces can be scanned out and deleted completely with the uninstaller's removing feature.
How to uninstall Everything with Total Uninstaller
Launch Total Uninstaller on the computer, and locate Everything's icon on the menu
Click on "Run Analysis" to scan those files belonging to the program
Click on Complete Uninstall, and click Yes to start the removal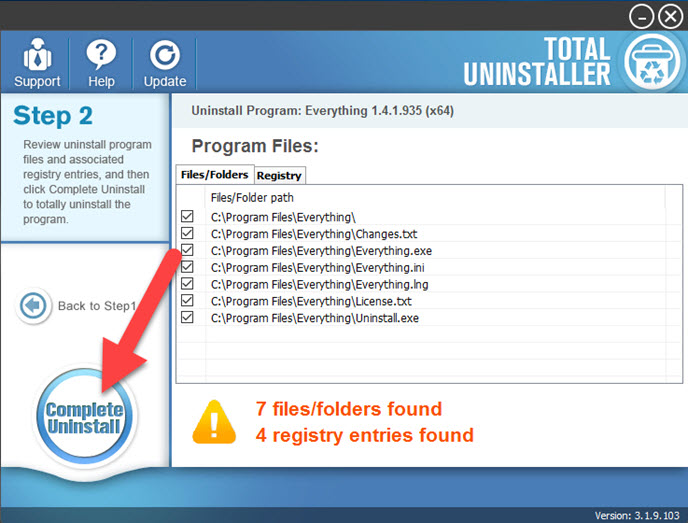 Follow the instructions to finish the first stage removal, and then click on Scan Leftovers button on the uninstaller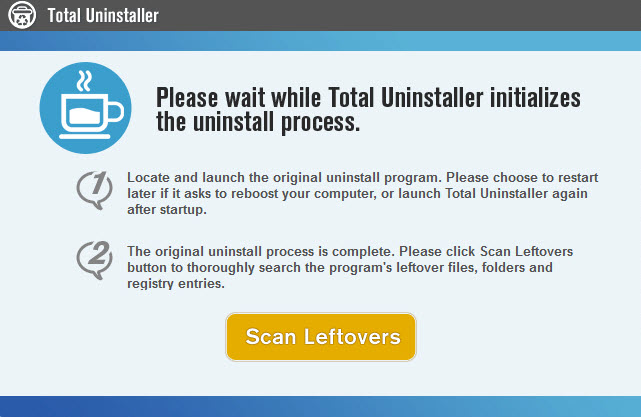 Click on Delete Leftovers to clean all of vestiges on your computer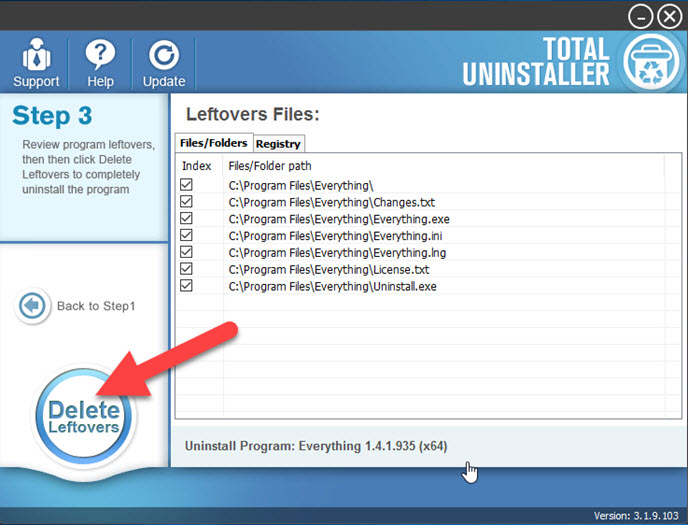 Exit the uninstaller, restart the computer, and you will be able to to totally uninstall Everything on your PC.