Still confused about the Vivaldi removal on PC? Cannot find a complete way to uninstall Vivaldi thoroughly and say goodbye to all of its components? This post will show you who to do with this program removal on Windows system.

What's Vivaldi?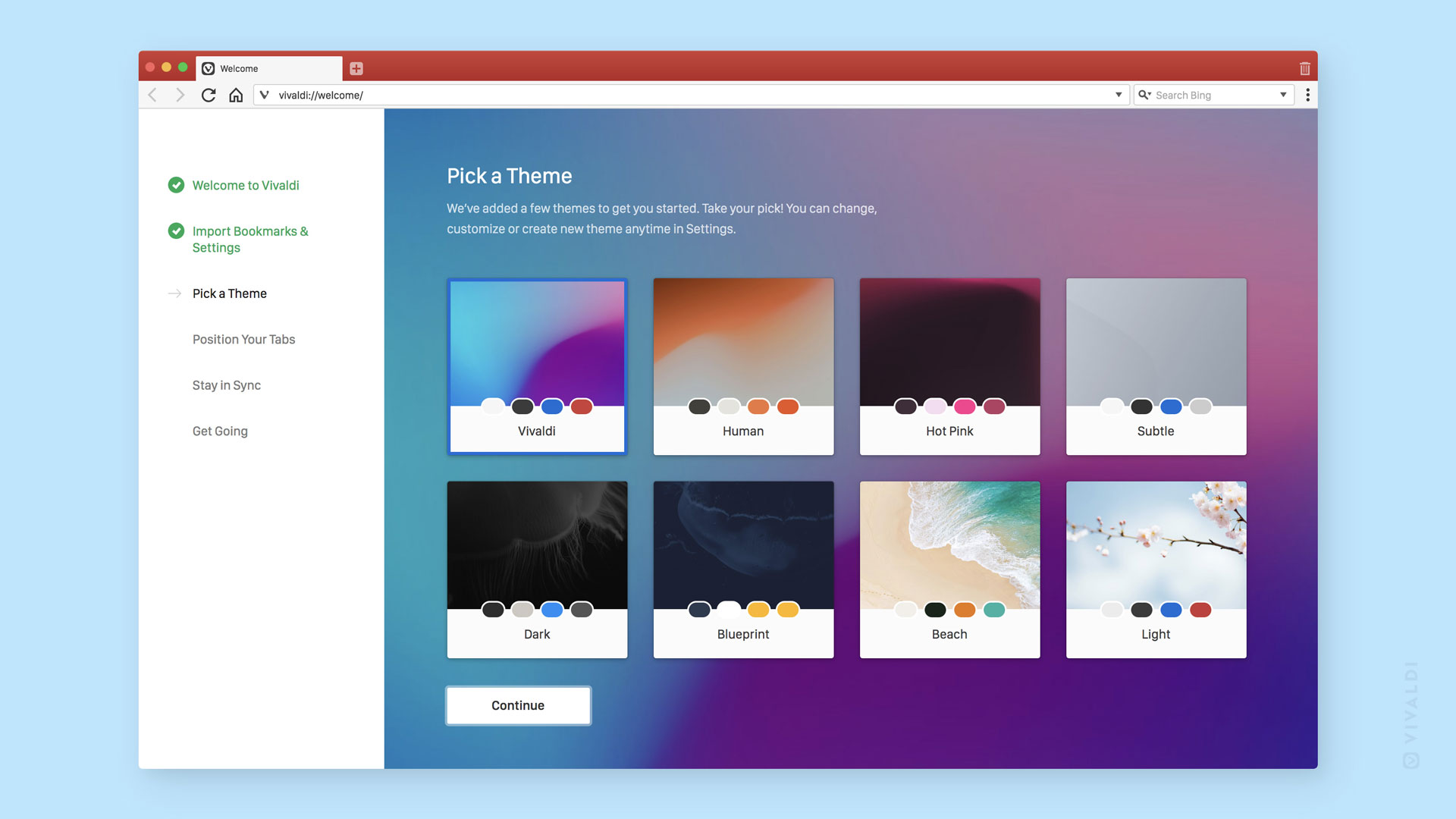 Vivaldi is a web browser developed by Vivaldi Technologies, and it can be downloaded and installed for free on the computer. The applications claims to help users block annoying ads and trackers.
Know more about Vivaldi removal problem
When I search for "uninstall Vivaldi" on Google, there are many questions and posts about this problem come out on the search result. After gathering those uninstall issue and analyzing them, here is a conclusion for the most common problems when uninstall Vivaldi:
Having bugs of using Vivaldi on the computer, but people always fail to remove it completely from the PC, especially those AppData folders, registry keys and some possible hidden files/folders.
Cannot get a smooth uninstall and gets an error code and message all the time
The program removal always get in a frozen, and cannot be finished successfully
Vivaldi is not available on the Windows uninstall panel
Vivaldi still try to start-up or operate at the background
How to uninstall Vivaldi thoroughly from computer
1. Take Apps and Features in Windows system
Click on the small Windows (Start) icon, and select Apps and Features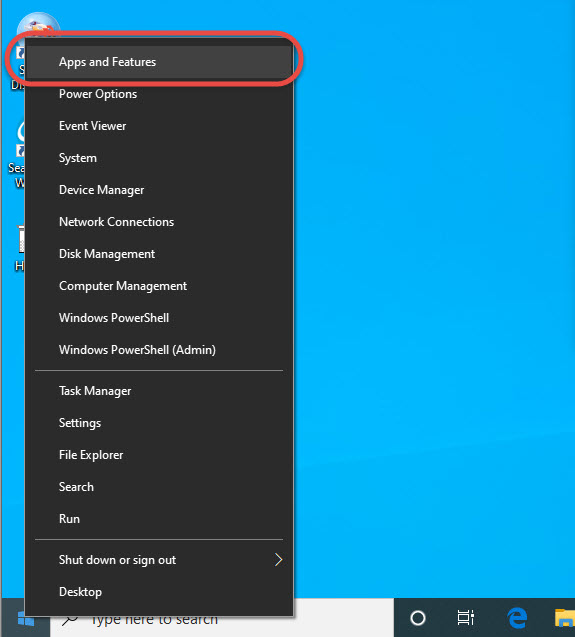 Scroll down and find Vivaldi on the programs list, and click on Uninstall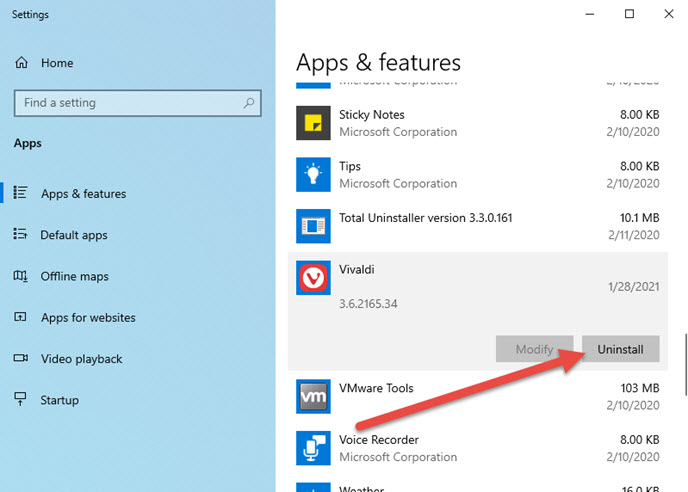 Select "Also delete your browsing data?", and click Uninstall to continue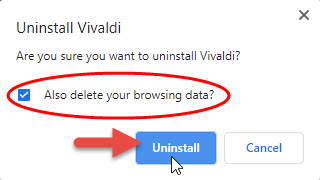 Follow the instructions to finish the program uninstallation, and then go to check and make sure the app folder has been deleted (By default, the program is installed in %PROGRAMFILES%\Vivaldi)
Close all opening windows and apps, restart the computer
Type and open "regedit" through the Windows search box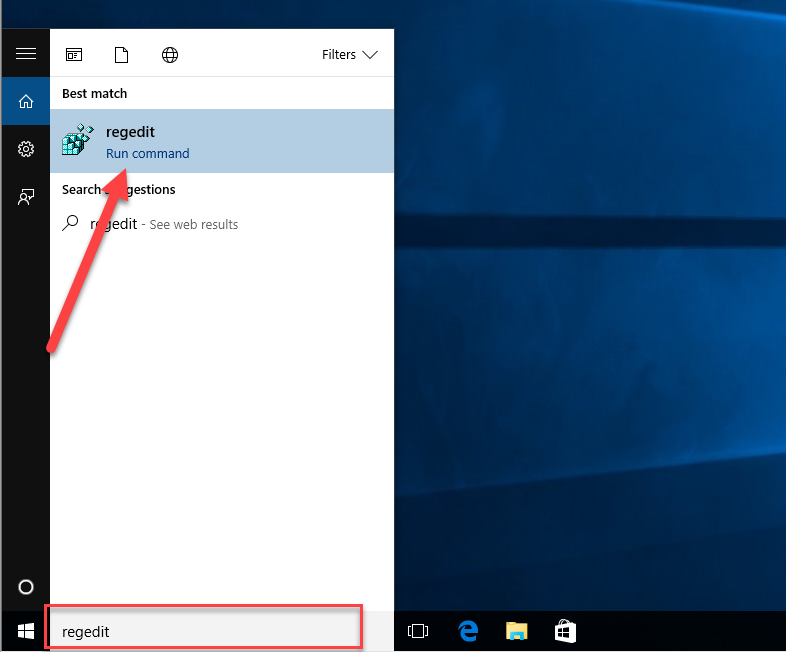 Check the registry groups one by one, and delete Vivaldi's registry values or keys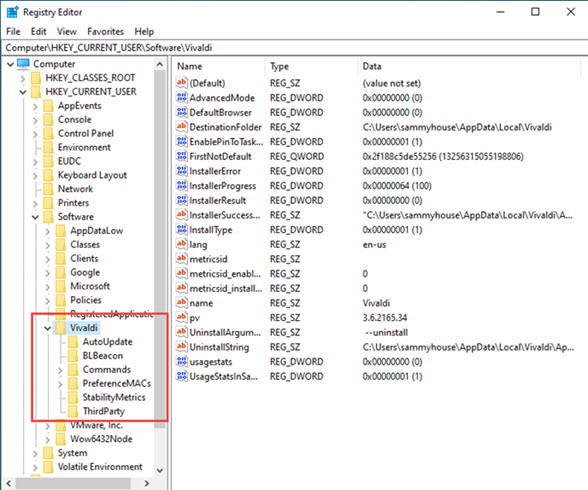 2. Remove Vivaldi through programs list on Windows menu
Right-click on the Windows/Start button
If you can see the programs directly, find Vivaldi; if you cannot see the programs list, click All programs at the bottom
Right-click on Vivaldi, and select Uninstall on the sub-menu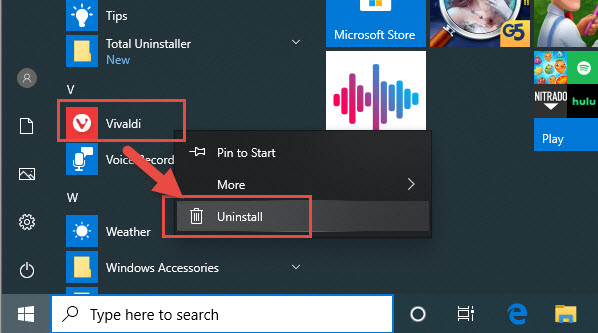 Highlight Vivaldi, and click on Uninstall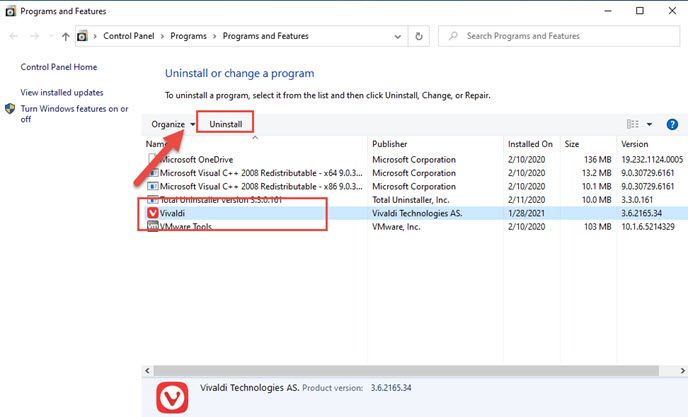 Perform the program removal step by step on the following instructions
When finish, reboot the computer, and then check and delete all possible leftovers on the installation folder as well as the registry keys as the first method
3. Apply Total Uninstaller to uninstall Vivaldi
Take a professional app uninstaller usually can make the program removal faster and easier. To remove Vivaldi application, you can take Total Uninstaller to perform the uninstallation within one or two minutes.
Start a registered version of Total Uninstaller on the computer
Choose Vivaldi on the remover, and then click Run Analysis button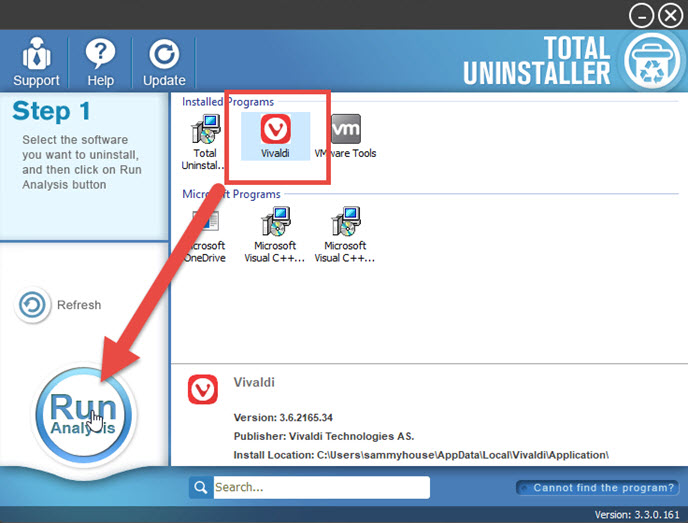 Click on Complete Uninstall, and enable the checkbox of "Also delete your browsing data?", and click Uninstall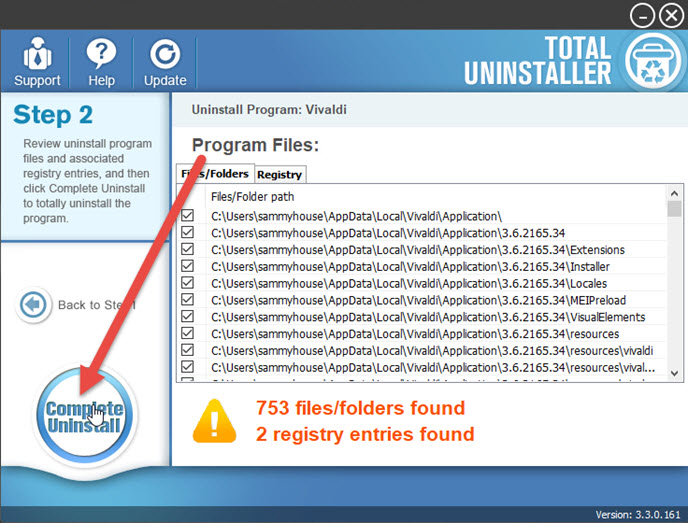 When finish the above removal step, click Scan Leftovers button on the uninstaller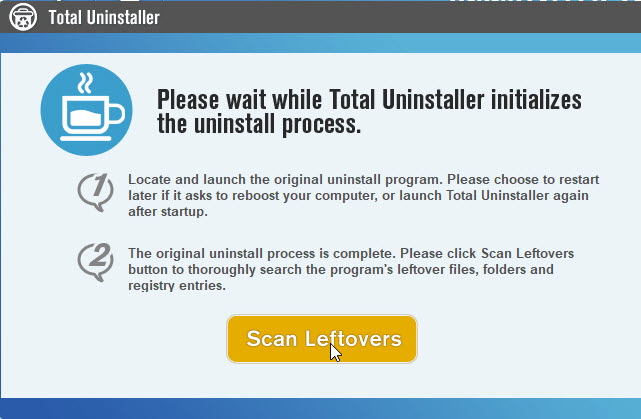 Next, click on Delete Leftovers to clean out all remnants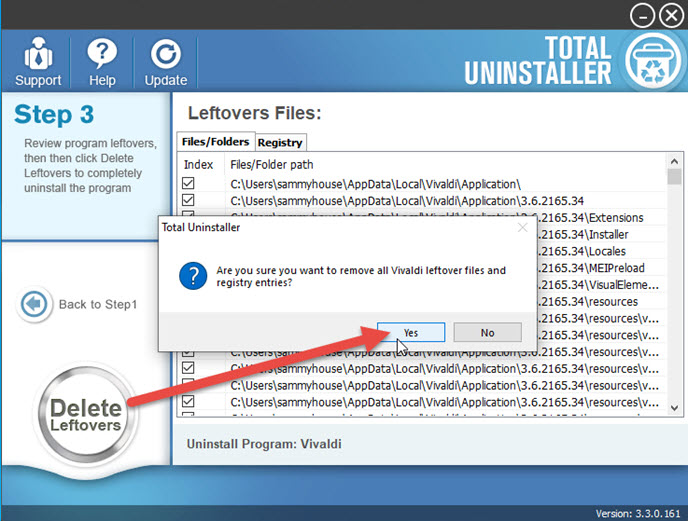 Last step, exit the uninstaller and restart the your computer
Click on the following button to get Total Uninstaller and uninstall Vivaldi for a try: