Want to uninstall WeatherBug from PC? Do you get any problem to remove this program from Windows? The how-to guides below will show you the right way to delete this application as well as its components hiding on the computer.

About WeatherBug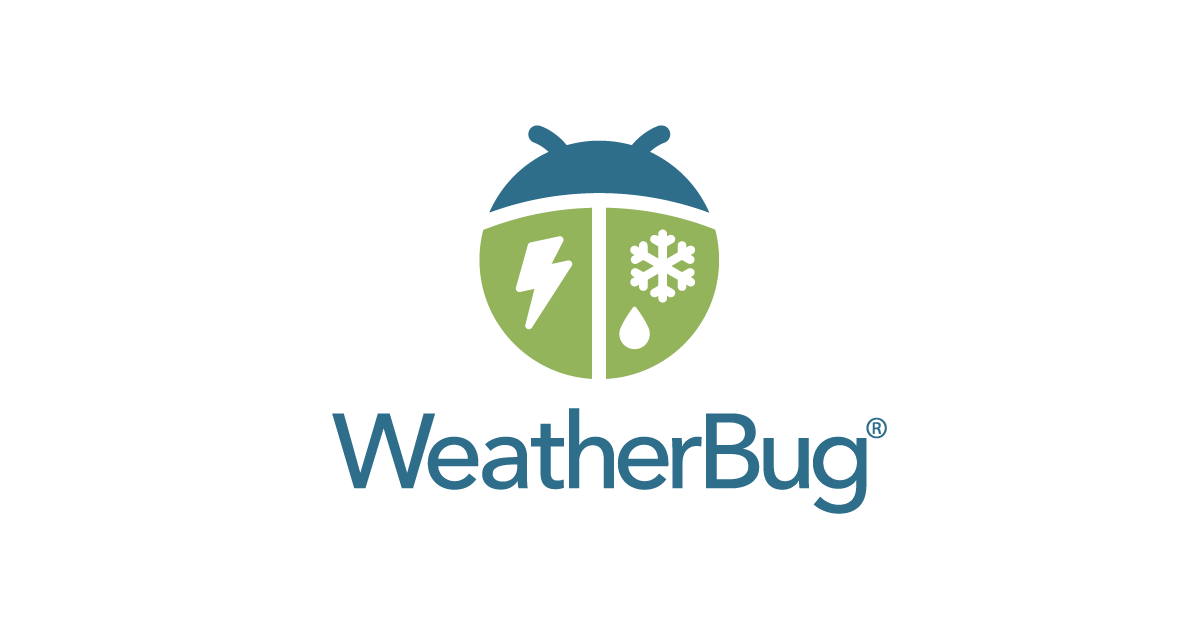 WeatherBug is a program developed by GroundTruth, New York City. It provides weather information for many destination for consumers worldwide, and also offers location-based advertising solutions to businesses for its customers. It gets a Windows desktop app for the computer users, and most of its users come from the the United States, Canada and Iran.
Generally, the installation of WeatherBug usually brings about 40 files and the program with 4.41 MB to the computer. In addition, several registry keys and entries of the program also locate on the Windows' system registry for supporting its automatic start-up and performance on the PC.
Most common problems of removing the program
Cannot find a specific WeatherBug's uninstaller
WeatherBug program does not appear on the programs list of Windows uninstall panel
Some of the application's files are too stubborn to be removed from the PC
The removal process always shut down unexpectedly without getting any notification
People still can find its traces after removing WeatherBug
Try to uninstall WeatherBug thoroughly with the following ways
1. Apply an uninstaller to remove it quickly
Total Uninstaller is a professional uninstall tool that can perform a quick removal for the program. Moreover, its leftovers scanning and removal feature will guarantee a 100% removal for the application on the PC. And here are more details about the removing steps:
Download and install a registered Total Uninstaller on computer
Select WeatherBug's icon on the menu, and click on Run Analysis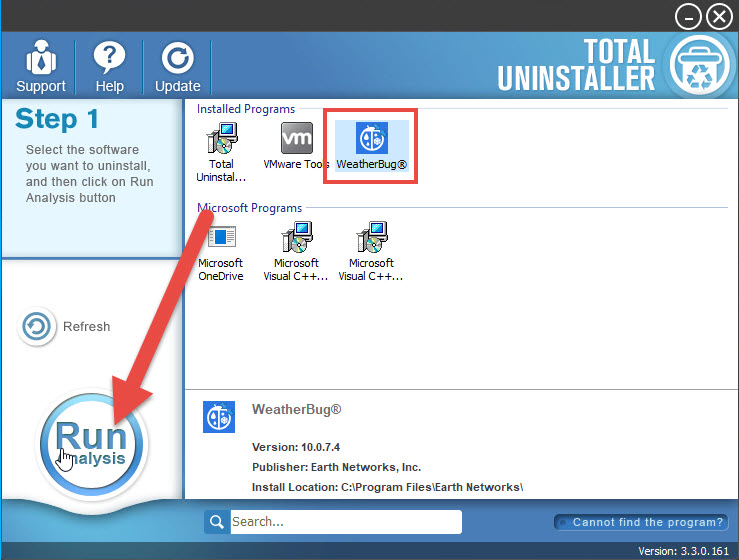 Next, click Complete Uninstall button in the same place, and click Yes to make sure you want to uninstall WeatherBug
Click the Check-box next to Remove, and click Next to remove the product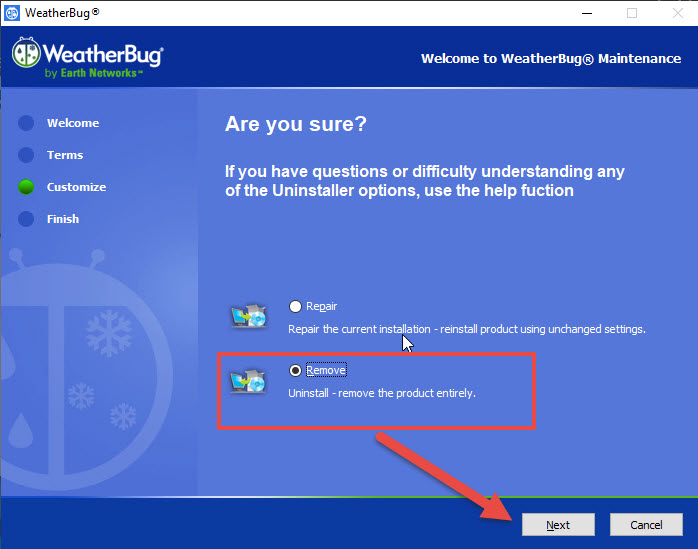 Wait until the uninstallation finish, click on Finish to exit the setup window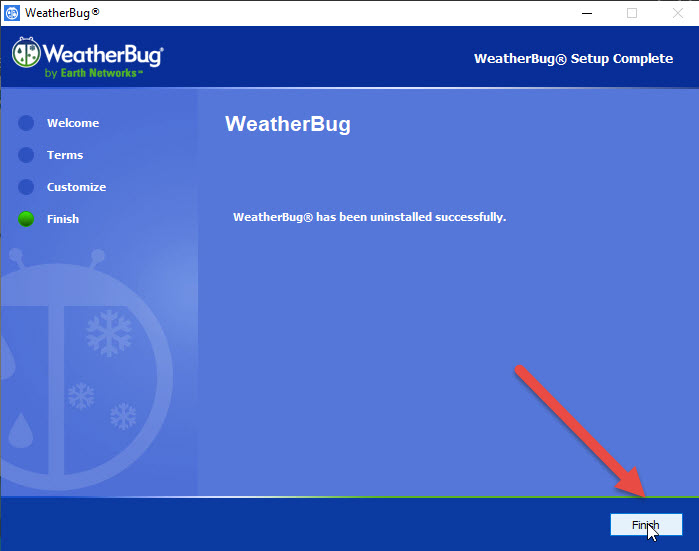 After that, continue to click on Scan Leftovers on the Uninstaller to check all stubborn files of the program on the computer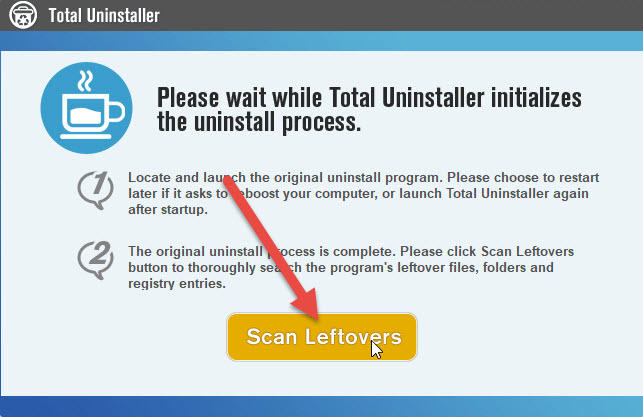 Click on Delete Leftovers to remove all of files, and then click OK to finish the app removal on your PC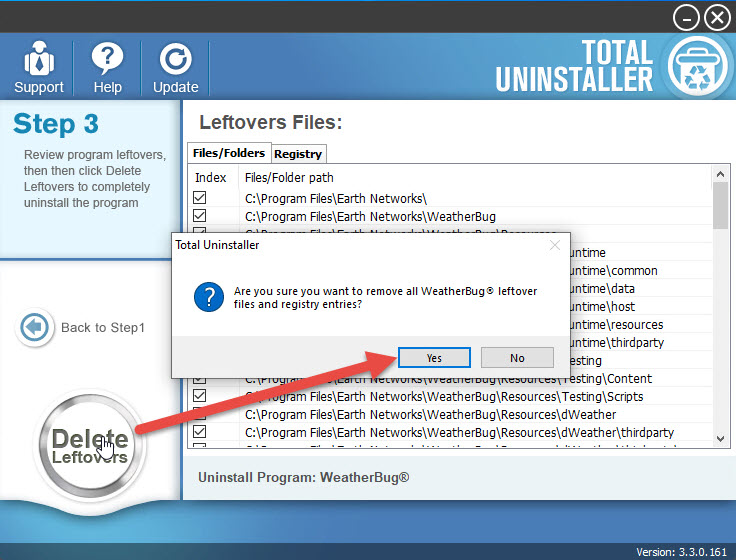 Last but not the least, reboot the computer to refresh the whole Windows system

2. Take manual steps to uninstall WeatherBug from PC
If you are confident with your computer knowledge and skills, you can take a manual way to remove the program from Windows. In order to clean all files of the application, you might need to take some time and effort to clear its associated components on the computer.
Right-click on the Windows button on the computer desktop, and select Programs and Features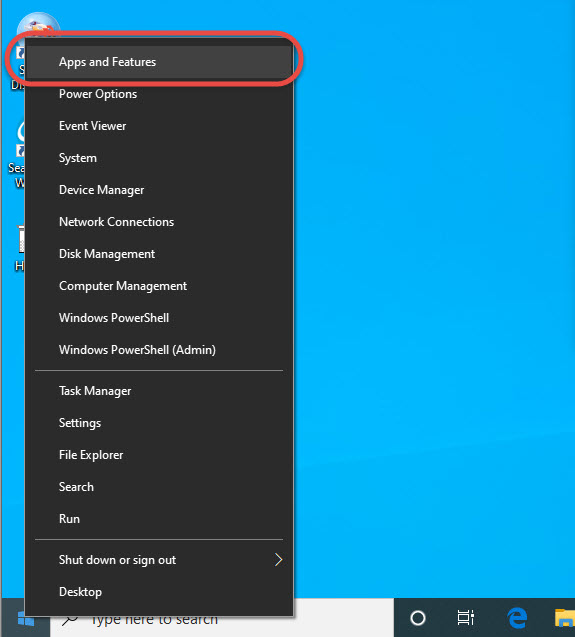 Find and select WeatherBug on the list, click Uninstall command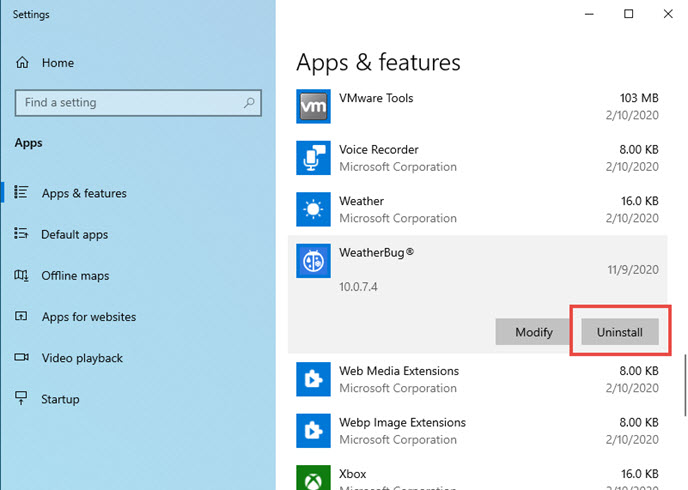 Click Yes to confirm the removal, and then follow the prompt of the app's setup to process the removal step by step
When finish, close all windows and restart the computer
Come into the desktop again, and check the original installation folder of WeatherBug, make sure it has been deleted from the PC
Type "regedit" in the search box, and open the Registry Editor
Expand the registry groups inside, and delete the registry key/entry which are belonging to the WeatherBug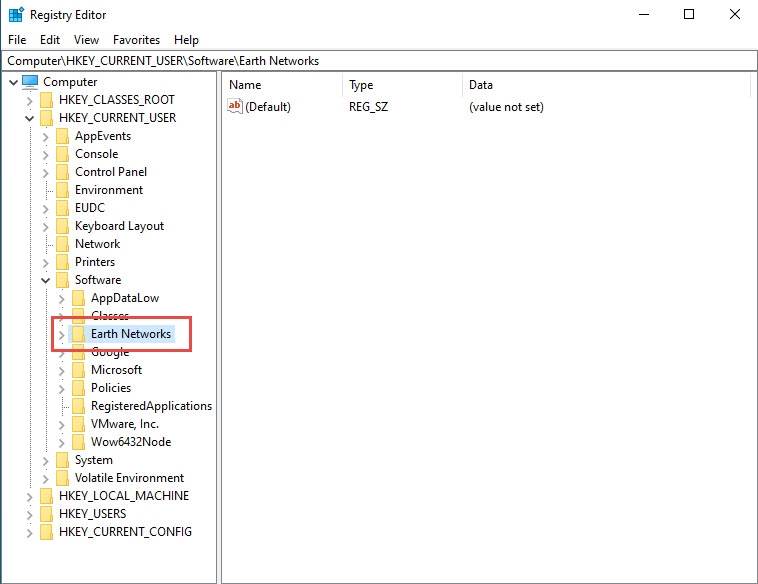 When you finish to clear all of the program's files and traces, you will be able to uninstall WeatherBug complete from the PC