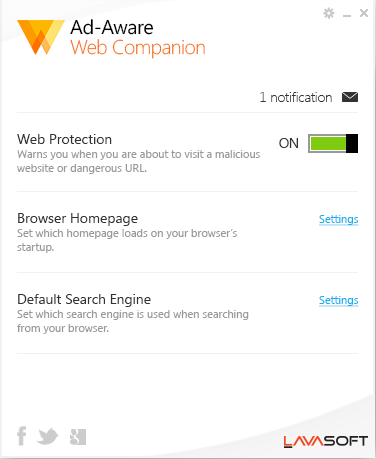 Web Companion is a program created by Lavasoft, and claims to protect people's computer via blocking browser hijacking attempts and provide additional protection to the Windows system. However, it seems like the program does not impress the user and many people want to uninstall Web Companion on their PCs, what's going on? You will need to know more about this app and take a right way to remove it if you need to do so.

Web Companion and its removing problems
When talk about Web Companion application, I found many people would like to categorize it as a PUP - potentially unwanted program, because it will change many of settings on your web browsers, such as the homepage, search engine as well as the browser add-on, which usually create some troubles for people using the browser normally. In addition, many people are also afraid of it will record the personal information via people vising some websites for shopping, and other activities involved the money transfer. So they think that this program should be removed on their PCs. However, they often cannot finish the software removal and meet these problems:
People cannot find it on the Windows attached uninstaller
Its add-ons still stay on the web browsers after the removal
The web browsers settings does not change when the program had been removed
Since this application attaches some add-ons on the web browser, it will bring some troubles when you need to clean it thoroughly on your PC. So please read the following words and we will tell you how can uninstall Web Companion in manual or automated way.
You can try to uninstall Web Companion in these two ways:
Manual option - remove the program by yourself on the PC
Actually, this is a removing way that usually taken by the advanced computer users, because they are clear about what should they do and what are files they need to delete on the PC; on the contrary, if it is taken by a computer fresher, they would easily make a manual error and cause additional problems on the computer system. Therefore, before you start this way to uninstall Web Companion, please make sure you are a experienced PC user and familiar with your computer system.
Step 1: uninstall the program
Right-click on the Windows button, select Programs and Features
Find Web Companion on the list, and highlight it
Click on the Uninstall to start the removal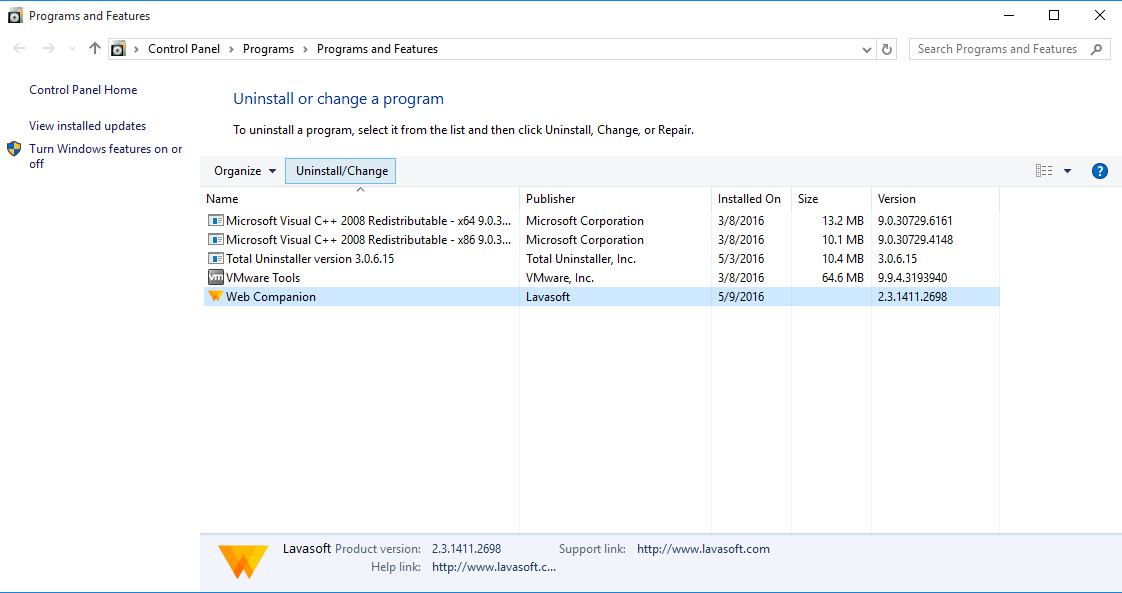 Select to restore your web browser, and click on Remove button (if you don't want to restore your browser, you should take the step 3 to clean the associated settings in your browsers)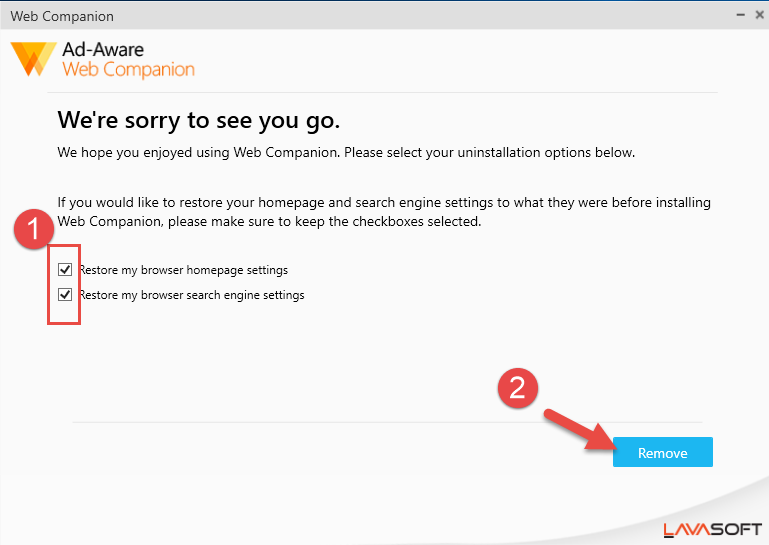 Wait until the removing process finished, and then restart your computer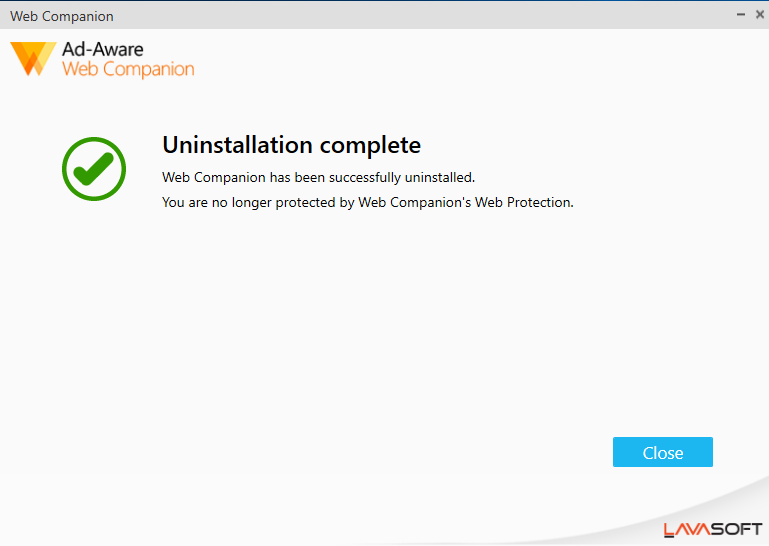 Step 2: clean its vestiges - registry keys
When back to your computer system again, please go to activate the computer's search box
Type "regedit" in the box, and open the Registry Editor on your system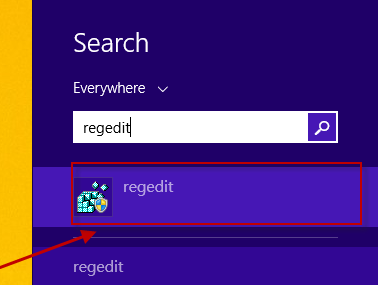 Expand the groups of registry keys inside, and delete the one which is belonging to the Web Companion application (if you are afraid of deleting the wrong file, you can export the specific file for back-up)
Close the Editor when you finish
Step 3: remove associated settings of Web Companion on web browsers
If you do not choose to restore your web browser while conducting program removal, and you also want do clean your web browser afterwards, you may need these removing steps to clean it well:
In Google Chrome
Open your Google Chrome, click on the menu icon (with three bars)
Click on Tools, and then Extensions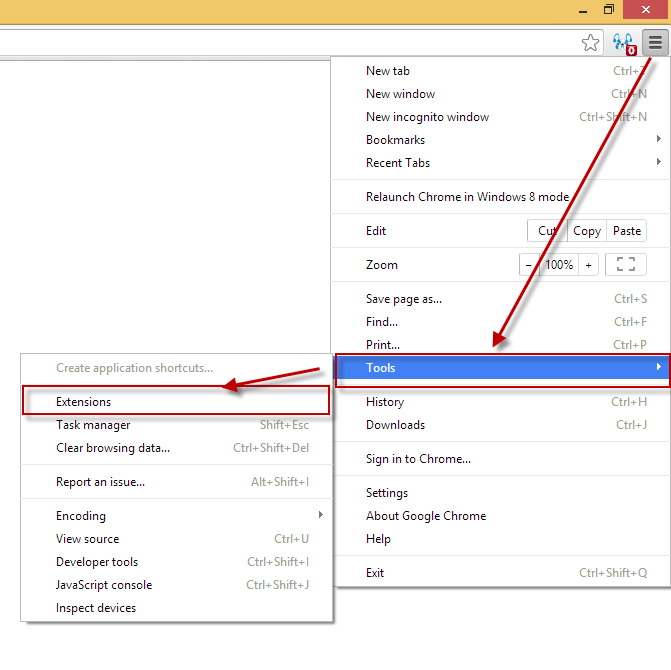 Disable and remove Web Companion and other unknown toolbars
Go to the setting section, click "Manage Search Engine..."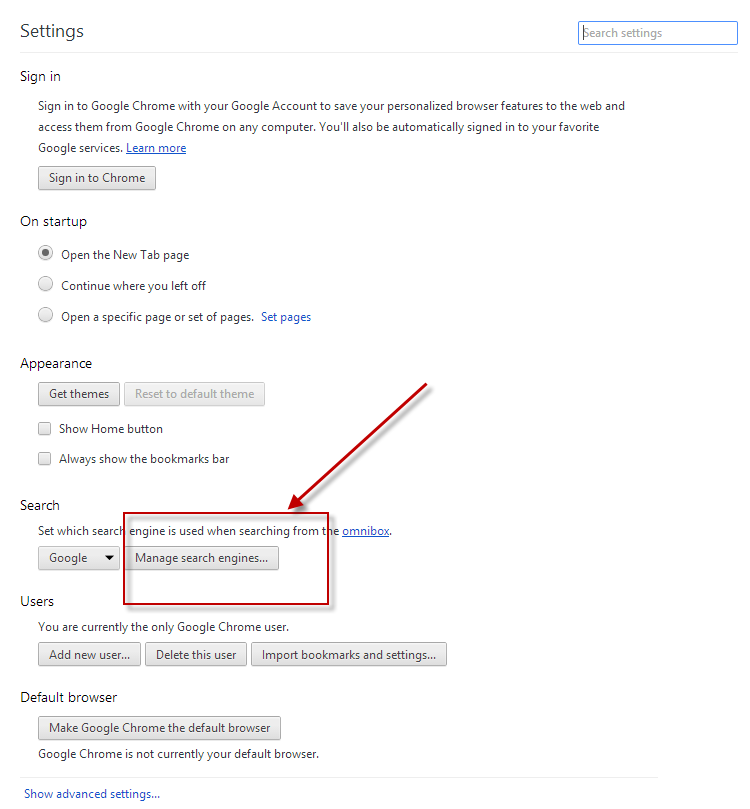 Change your default search engine to avoid the one which associated to the Web Companion toolbar
Restart your Google Chrome
In Firefox
Open Firefox, click on the icon with three bars or the Firefox icon, select Add-ons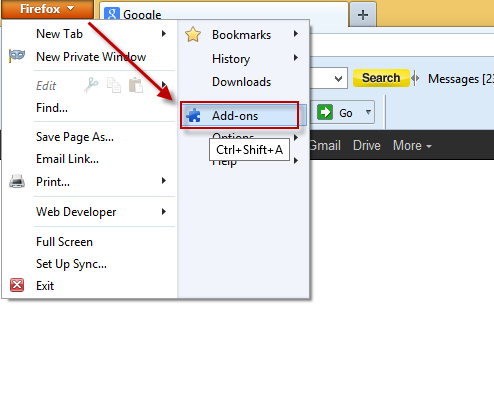 Click on the disable button of Web Companion toolbar
Back to click on the three bars again, and click on Option in this time, change the homepage of the browser
Go to the Search section, and change the default search engine as Google or other famous search engine
Restart your Firefox
After referring to the manual removing steps above, do you feel very troublesome or annoying to uninstall Web Companion in this way? If you want a faster way to get rid of this software and clean its vestiges on your PC, try the advanced uninstaller.

Automatic option - uninstall Web Companion with Total Uninstaller
This is a more effective way to remove Web Companion, and more significantly, it is available for all of computer user and allow people to uninstall the program easily. Total Uninstaller is a program removal tool that can integrate the program removal and leftovers clean in one removing process, and you can finish the whole program removal with very simple steps as follow:
Steps to uninstall Web Companion with Total Uninstaller
Launch Total Uninstaller on the computer, and locate Web Companion's icon on the menu
Click on "Run Analysis", and then click on Complete Uninstall to start the removal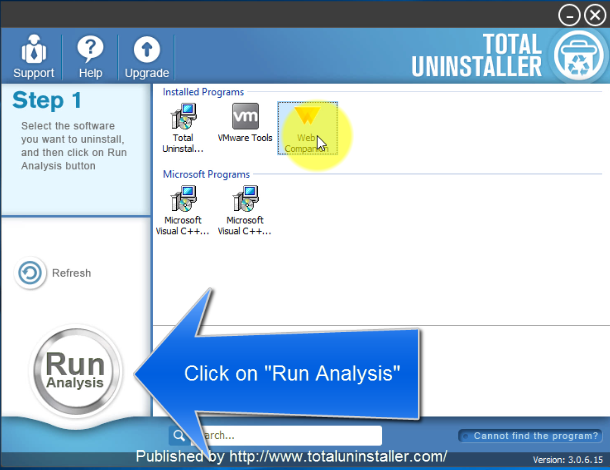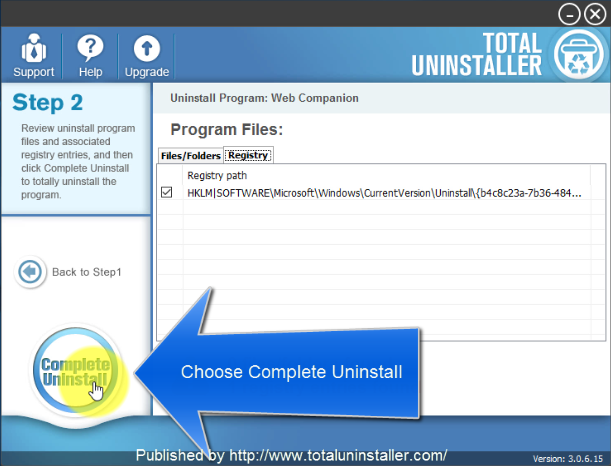 Finish the first stage removal with instructions, and then click on Scan Leftovers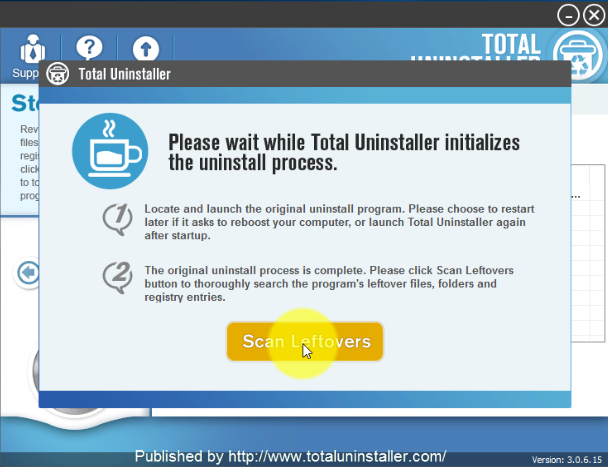 Click on Delete Leftovers to clean all of vestiges on your computer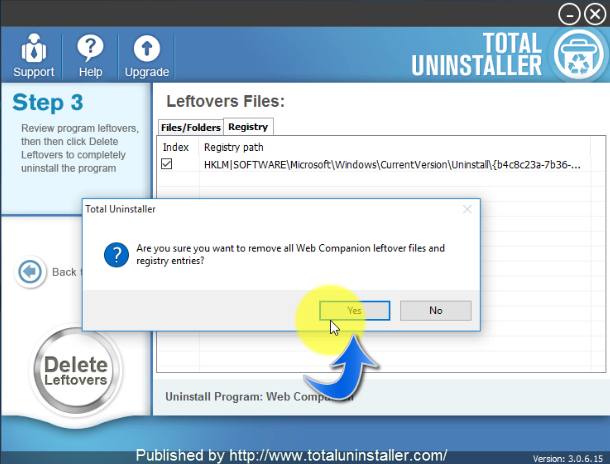 Exit the uninstaller, and restart the computer to completely uninstall Web Companion on your PC.