Problems to uninstall MusicBee cannot be solved on the PC? Unable to find the associated uninstaller or remain some leftovers after removal? You can get a proper removal way from here and retry to remove it successfully from your computer.

What is MusicBee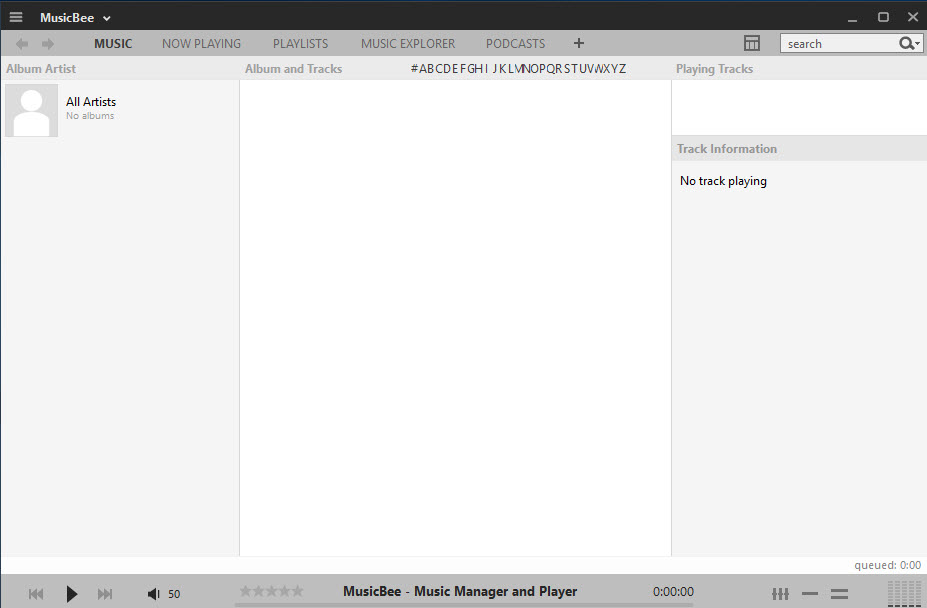 Released by Steven Mayall, MusicBee is a digital media player that provide free service for the user. It is able to organize and play audio via using the BASS Audio Library. When I try to install this program on PC, it can finish the whole installation in a few of minutes, and you will get a shortcut on the desktop as well as an installation folder on the appointed install directory.
Problems of removing MusicBee
Some MusicBee users complain that they can't find a way on their PCs to uninstall the program. Such as there is not a uninstall file on either the installation folder or Windows programs and features; the program uninstallation cannot clean some stubborn leftovers and they continue to keep on the PC. If you are also encountering the same problem when conduct the MusicBee removal, you can try to make clear about the reason for the following possible causes:
MusicBee was not installed properly or completely on the PC
Windows system encounters an error and cannot activate the program removal
People take an incomplete way to uninstall MusicBee
Cannot find MusicBee on the programs list of Windows built-in uninstaller
How can fix it and uninstall MusicBee well on PC
1. Manual removal on PC: remove the program and files thoroughly
Windows attach uninstall feature is a common utility that helps people to remove useless programs. However, I think many people had experienced the uninstall tool cannot help them clear a program completely. And the same thing maybe occur when try to uninstall MusicBee in this way.
To fix the incomplete removal issue with this traditional removal, you can follow the instructions below to perform the whole uninstallation.
Locate the computer's desktop, right-click on the Windows button
Select the first item "Programs and Features", which will take you to the Windows built-in removing feature in Control Panel
Select MusicBee on the programs list if you can find it, and click on Uninstall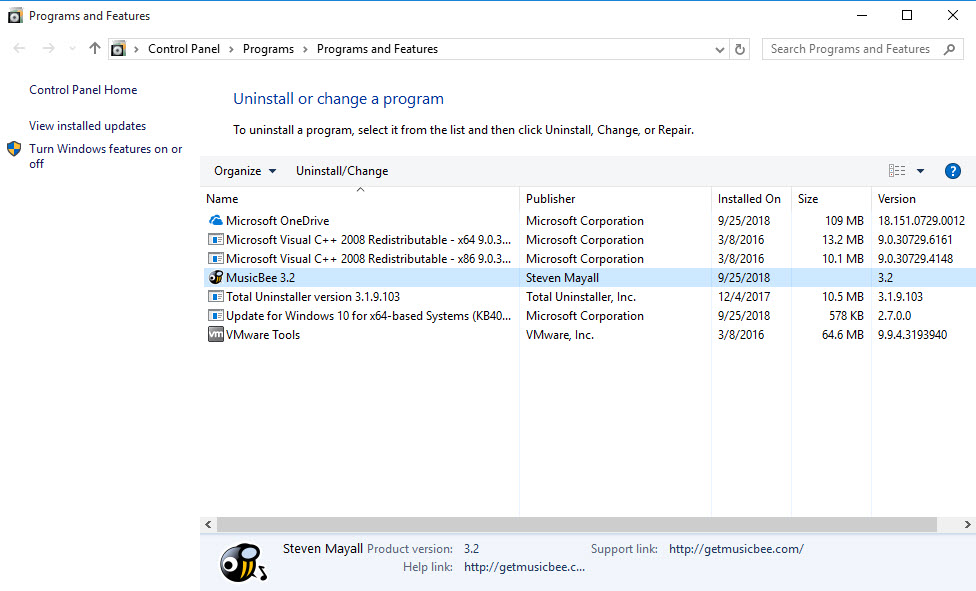 Click Yes to make sure you want to completely remove

When the uninstall complete, click on OK

Exit the Windows uninstaller, and stop the running program on your PC
Restart your computer, and go to see whether the original installation folder of MusicBee has been removed
Type "regedit" in the Windows search box, and open the Registry Editor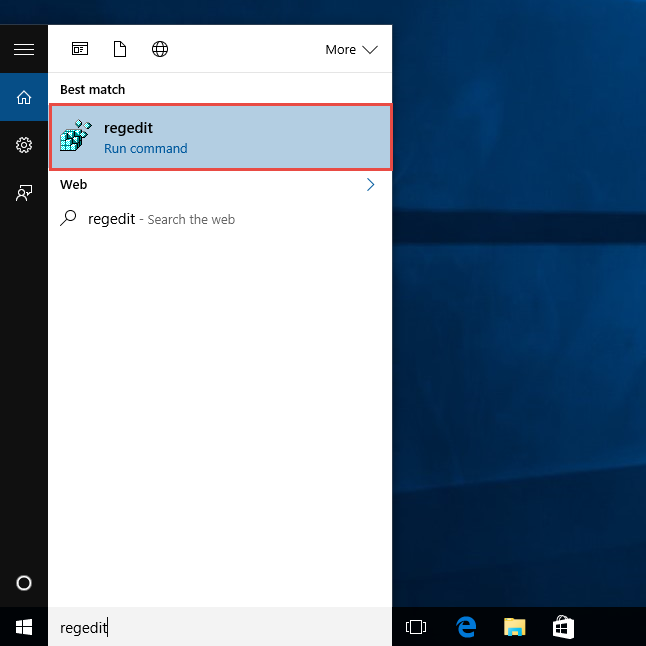 Expand the registry groups inside, and delete the registry keys/entries which are belonging to the MusicBee
After cleaning all components from the PC, you will complete the whole removing job and remove the program thoroughly. However, many people usually take much of time and energy when take this manual removal way. If you also want to remove MusicBee more quickly, you will need a qualified uninstaller.

2. Take automated removal tool to completely uninstall automated
Total Uninstaller is a smart app remover that can scan out all of components, and allow people to remove them completely with its standard and leftovers removal process. To uninstall MusicBee with this advanced utility, here are removal guides and video tutorials in details you can have a good reference
Launch Total Uninstaller on your computer, and highlight MusicBee's icon on the menu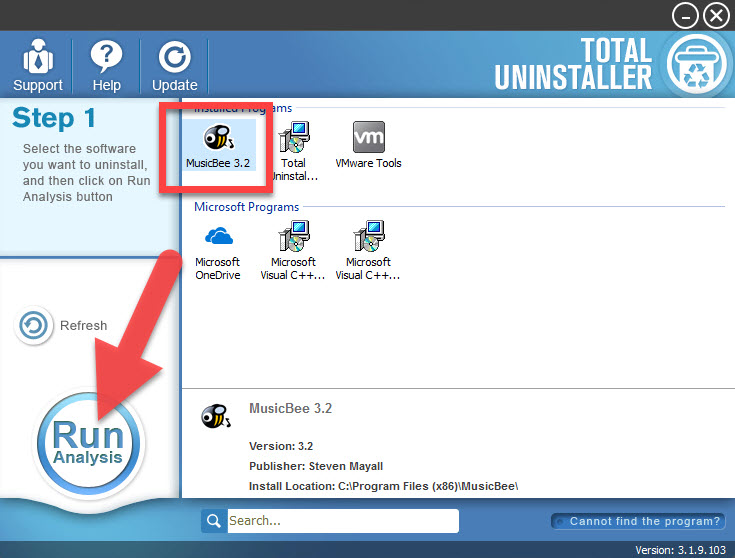 Click on Run Analysis, and you will find that all of associated files will be listed on the interface
Click on Complete Uninstall, and click Yes to make sure you want to uninstall MusicBee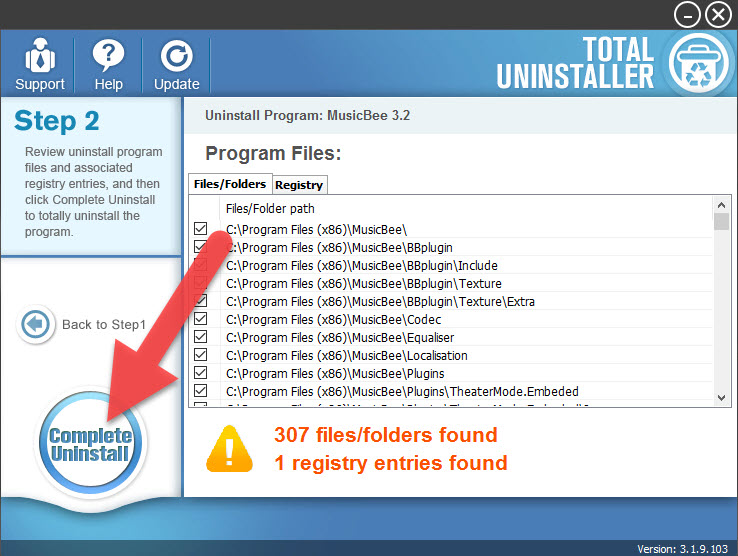 Click Yes again to start the removal, after the removing process, click on Scan Leftovers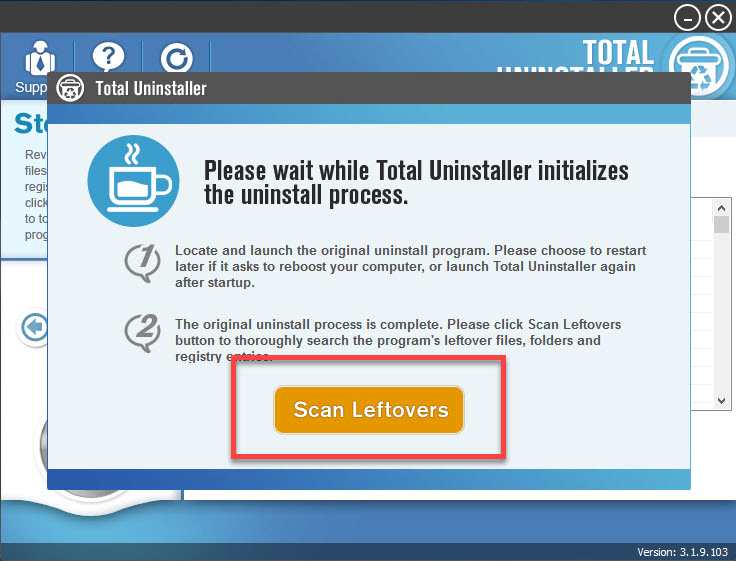 Click on Delete Leftovers, and Yes to clean all of its remnants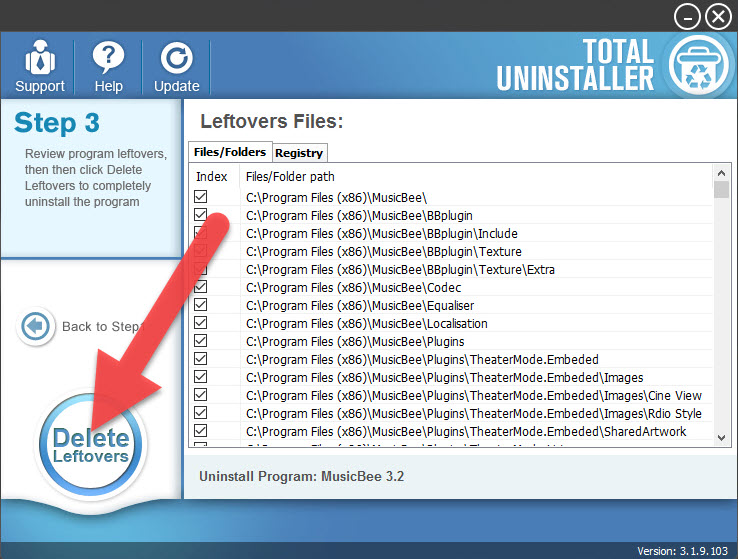 Click OK to finish the removal, and exit Total Uninstaller, restart your PC