Are you worried about how to Uninstall Android-x86 from your Windows PC? You like to remove all about Android-x86 project from your own computer but don't know how to get started? You do not like to use Android-x86 anymore? You need to get an easy way to clean out Android-x86 by your hand? The app removal guide here are especially introduced for you. You will know how to uninstall Android-x86 completely and effectively.

Android-x86 Overview
Everyone is familiar with Android, which is already ubiquitous and the most popular operating system in the market places. However, Android-x86, on the other hand, refers to the Android system on an X86 processor. Android-x86 is free, a open-source project intended for those users who want to port Android system on their computers in Windows.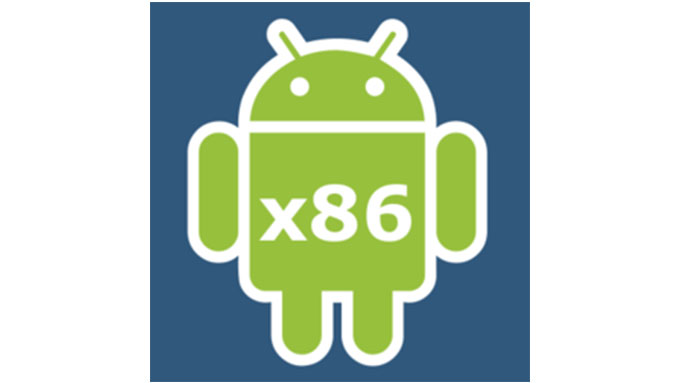 In fact, there are more or less problems will appear in systems based in Android-x86, users have to be plagued by all sorts of issues, such as bad compatibility, hardware failure to drive, the poor performance, or even it doesn't work on some PCs. If you aim at using the open-source Android-x86 project for business or office purposes, there will be still a long way to go. However, the system based on Android-x86 will be a good choice for Android development, testing, debugging, and big-screen entertainment.
Of course, if you want to play on the Android-x86 based system occasionally, you can simply run the Live system directly on a USB flash drive, this will eliminate the risk of partition and installation, is also a safe way to operate. Along with that, Virtual machine is another option, if you are interested, try it yourself.
How to Uninstall Android-x86 from Your Computers?
If you've used Android-x86 for a long time, you must know the big problem is its compatibility. If you are suffering a series of problems while using the Android-x86 based system in your Windows and confused about how to uninstall it, here is a right place to start. We'll guide you how to uninstall the Android-x86 project completely from your Windows computers.
We'll introduce two methods to help you remove all things about Android-x86. One way is through manual guide and another way is through a professional uninstaller tool. So let's get started now!
Method 1 - Remove Android-x86 Using Manual Way
The first method is through step by step manual guides. You will know how to uninstall Android-x86 by using the Windows built-in uninstaller.
Right click on Start menu in Taskbar > choose Apps and Features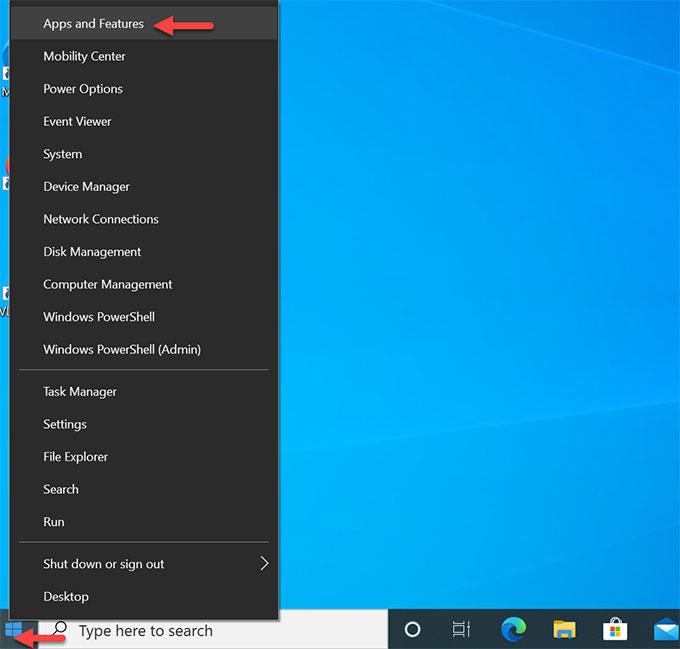 Highlight the Android-x86 program > right click to select Uninstall option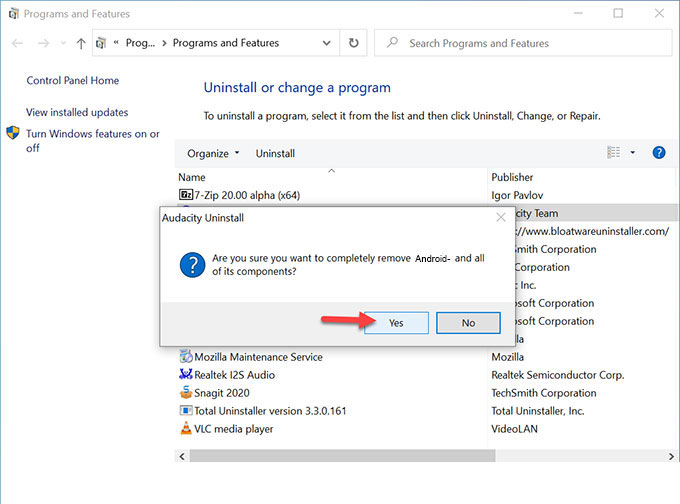 Click Yes to confirm that you want to uninstall Android-x86
Follow up and finish all prompts. After this removal, restart your computer
Method 2 - Uninstall Android-x86 Using Total Uninstaller
The second method will tell you how to use the Total Uninstaller tool to uninstall Android-x86 from Windows completely. You will get one by one steps that explain how to work with Total Uninstaller with ease. It is very easy to get started, no prior knowledge of computing required. So feel free to give this a try.
Install Total Uninstaller on your computer and launch it. To make Total Uninstaller works on your computer, you should register with your license key at first.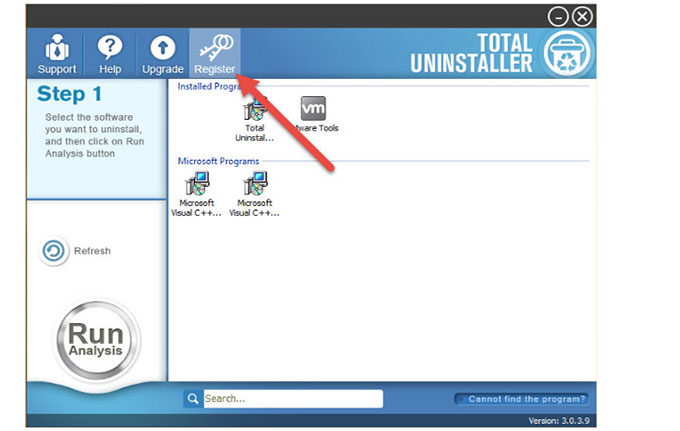 One the Step 1 interface, select Android-x86 listed on the same page opposite to the Step 1.
Click Run Analysis. Total Uninstaller will collect all things related with Android-x86 for you, like files, folders, entries and more components.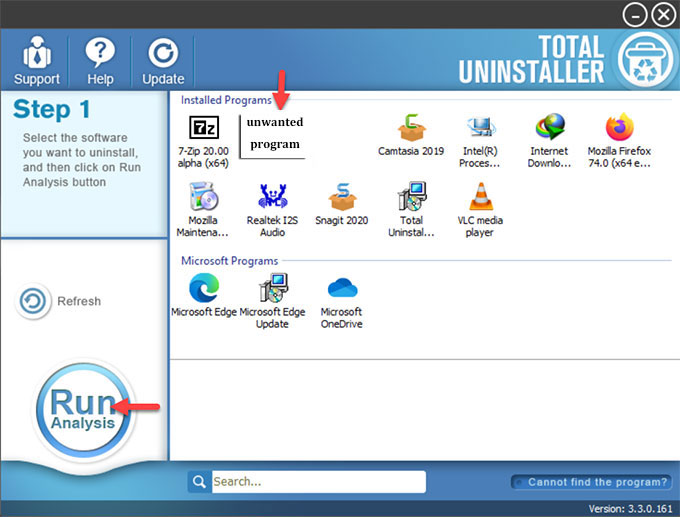 Next, click Complete Uninstall > click Yes to make sure you want to uninstall Android-x86.
Click Scan Leftovers > click Delete Leftovers. This will help you clean out all things about Android-x86.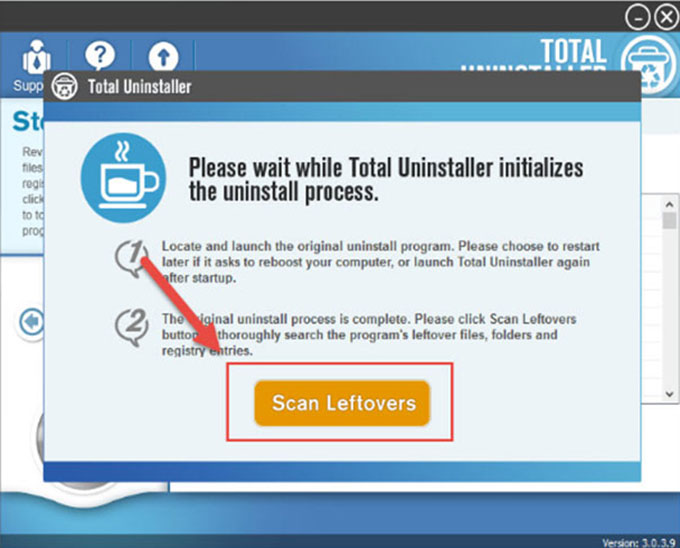 Conclusion
Why choose the Total Uninstaller professional tool to uninstall Android-x86? Total Uninstaller is without a doubt the easiest and safest way to remove the Android-x86 in your Windows, with 100% leftovers cleaning. The uninstaller tool will scan all files, folders and entries of Android-x86 at once, and you just need a few of click to get rid of all relevant components successfully.
Who is this Total Uninstaller for?
Anyone who wants to get an easy method to remove any unwanted programs in Windows like a pro. It is also for those users who want to uninstall Android-x86 without any efforts. Click the download button, install a professional uninstaller that's perfect for you.