Would you like to Uninstall Deezer from Windows PC but you don't have experience with uninstalling or changing a program? Well, here comes Deezer removal guide. You will know how to remove Deezer or other unwanted programs by your own hands and a professional uninstaller tool. How does it sounds? Let's find out an answer here.
Tips: If you're looking to uninstall Deezer through a professional way, click the download button to Total Uninstaller immediately.

Deezer Overview
Deezer is a music app created in Paris, France and available in more than 180 countries. It not only offers customized Internet radio but also searches for bands and songs and play musics online or offline. Whether you would like to use Deezer app on your web, Android, iOS, Windows, macOS or other mobile devices, Deezer gives you a quick access to over 30,000 radio channels and infinite stream of musics specifically chosen for you. As said, there are millions of people visit Deezer every day.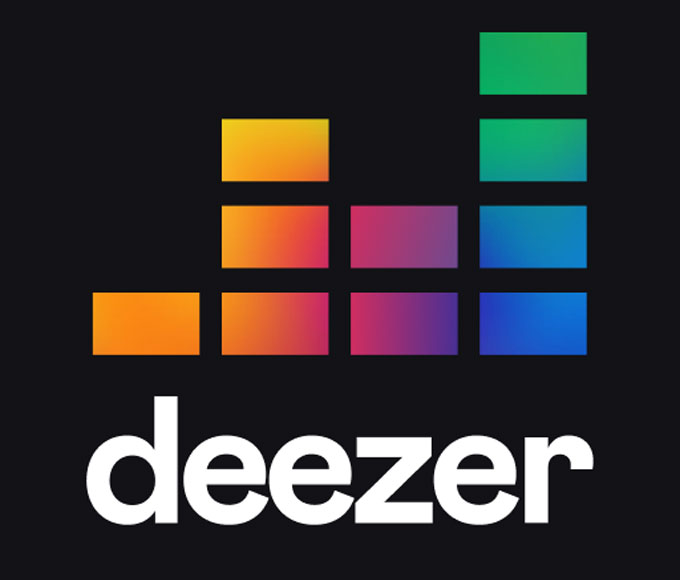 After trying DEEZER for nearly a month, I found the following features:
1. The interface gives priority to the white color, simple and lively
2. DEEZER APP is faster. When I use Spotify on my phone, the reaction time is a bit slow, the green circle has to rotate for 2 seconds...
3. Operation is also relatively simple at a glance, more in line with most people's habits. And after searching for the singer and album, you can directly click the heart collection and do not have to open the pages.
4. Deezer's library is still a superb choice. I'm a European or American music lover, and most albums are available, complete and well cataloged.
5. It feels like its advantage lies in the fact that various categories of European and American music are well done, POP R&M INSIDE, etc. There are a variety of Paylist and once you've added a song to your Playlist, here's what other Playlists you've collected to help you find other music you might like, which is great.
6. With Deezer, users don't have to connect to the Internet. Everyone can download their collections once and listen without any need of Internet connection. Furthermore, the more you listen and the more personalized recommendations you'll get. A lot of fresh music are always here to wait for you.
Thus, if you're looking to listen to your favorite music in high quality audio, Deezer will be a priority.
Note: If you're suffering troubles with Deezer login or some other technical difficulties, the easiest solution is to reinstall Deezer to restore the app and get it back to your life. So, you should know how to uninstall Deezer completely from your Windows computers.
How to Uninstall Deezer from Windows-Based Computer?
Whether you're on Windows 7, Windows 8, or Windows 10, we have two solutions for you here. We will tell you how to uninstall Deezer from a Windows-based computer and how to clean out leftover files, folders, and registry items thoroughly. One way is going to use Windows built-in uninstaller, and the other way is going to use a professional uninstaller named Total Uninstaller. Both of methods will help you get a basic understanding of how to remove a program manually and automatically.
First Method: Remove Deezer Using Windows Built-in Uninstaller
You will know how to uninstall Deezer from your Windows 7, 8 or 10 in manual ways. REfer to the step by step guide as:
Windows (Win 7 and 8)
1. Close all activities related to Deezer running in the background. Right-click an empty area of the Taskbar or Start menu, and then click Task Manager > click Deezer > click End task or End process.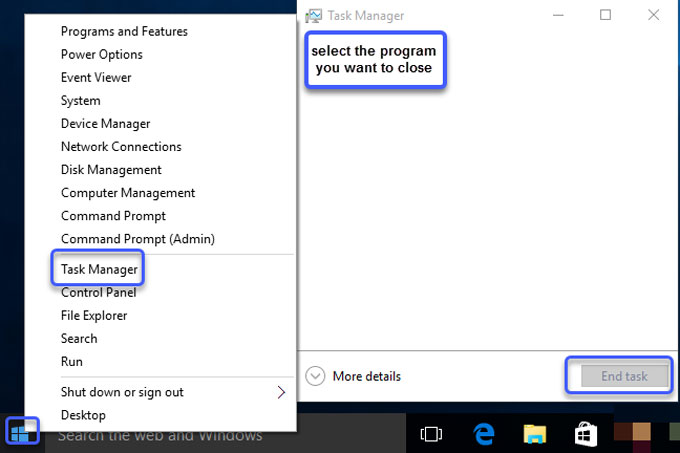 2. Click Start > select the Control Panel (Windows 8 users: search for "Control Panel")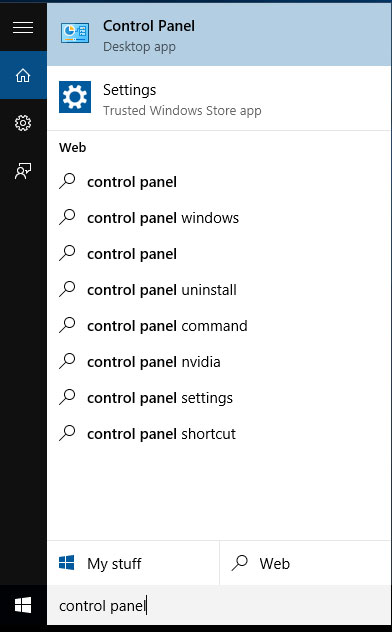 3. Select Programs and Features > choose Deezer in the list and click Uninstall.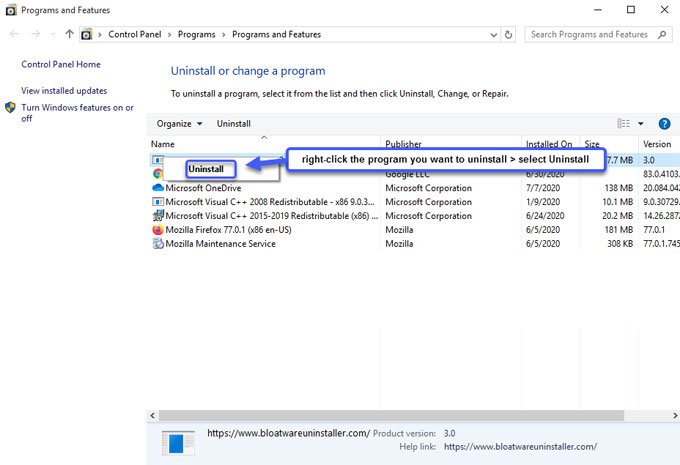 4. Follow the on-screen instructions to uninstall Deezer from your Windows 7 or 8 computer.
5. Open Registry Editor to delete leftover registry items. Right-click Start menu > click Run > enter regedit > press Enter key.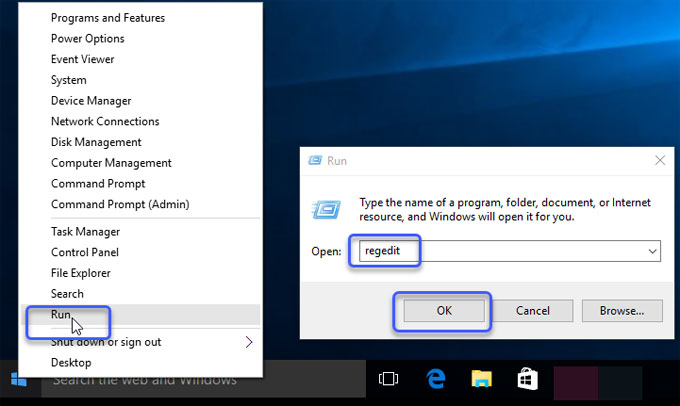 6. When Registry Editor window opens, click Edit > click Find >enter Deezer pathname in the box of Find what > click Find Next. Delete Deezer leftovers from searching results.
Windows 10
1. Close the Deezer desktop app. Right-click an empty area of the Taskbar, and then click Task Manager > click Deezer > click End task/End process. Refer to the screenshot mentioned above.
2. From the Desktop, press the Windows button > click settings.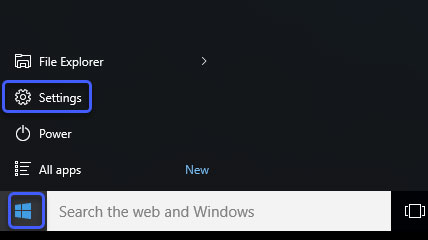 3. Click Apps > click System > select Apps & features from the left pane > find the Deezer app and click it > click Uninstall.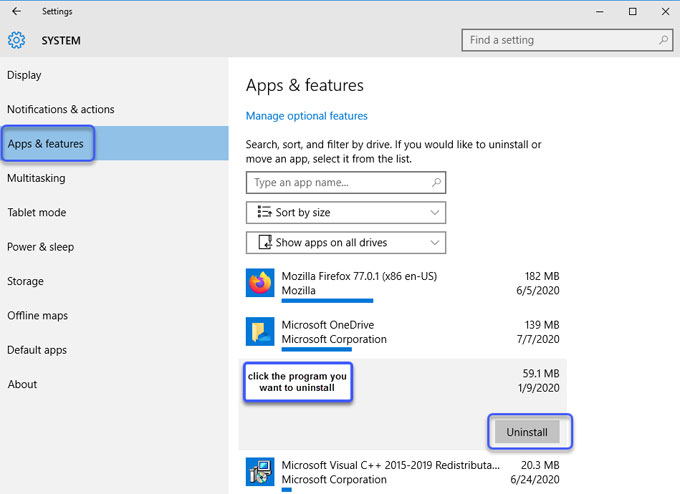 4. Click Uninstall again in the pop-up to confirm that you want to uninstall Deezer from your computer. Follow the pop-up wizard to finish this removal.
5. After that, you still need to delete leftovers from Registry Editor. Similar to the steps mentioned above.
Second Method: Uninstall Deezer Using Total Uninstaller
You will get how to use the professional Total Uninstaller tool to uninstall Deezer automatically. The whole process only involves a few of clicks. Let's have a try.
Step 1: Launch Total Uninstaller on your desktop. Select the Deezer program that you want to uninstall > click Run Analysis.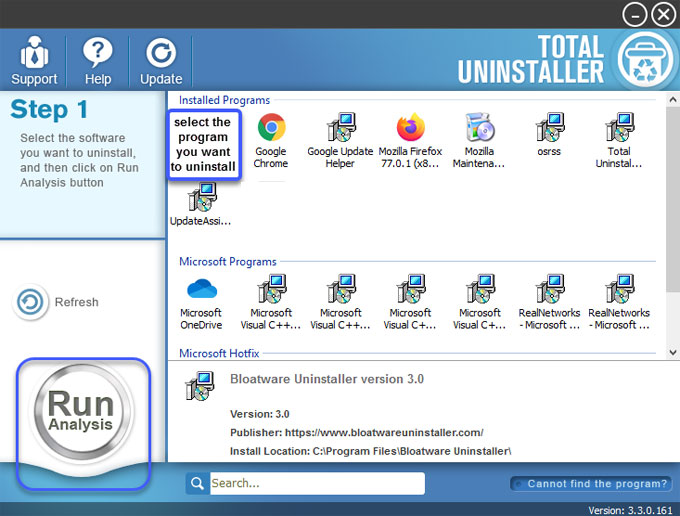 Step 2: Click Complete Uninstall > Click Yes to make sure that you wish to uninstall Deezer software.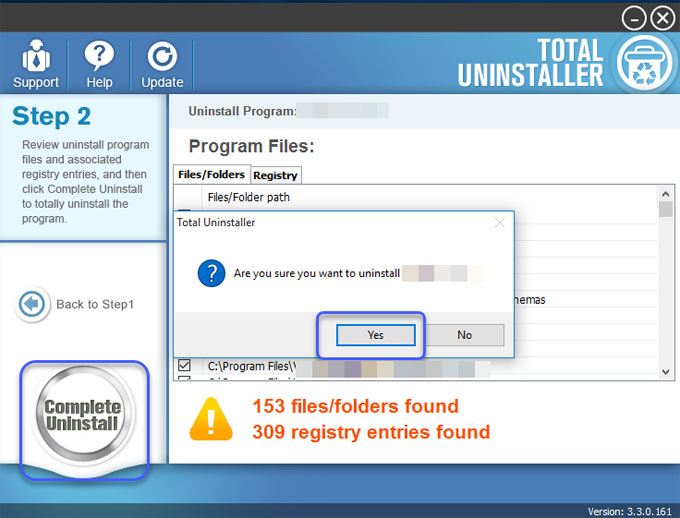 Step 3: Click Scan Leftovers.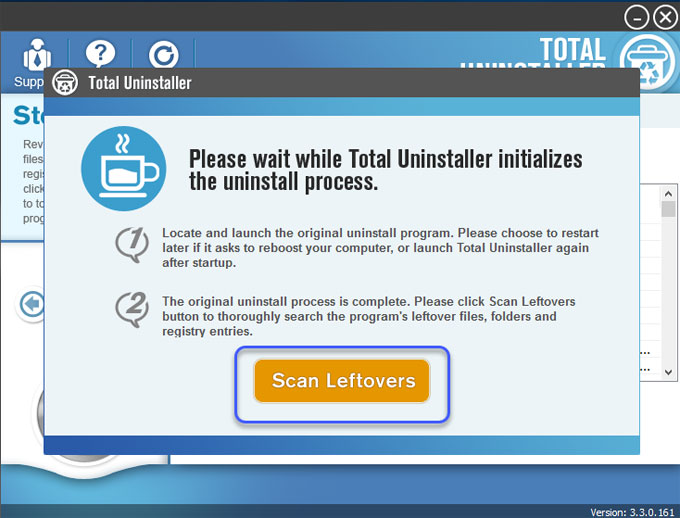 Step 4: Click Delete Leftovers > click Yes to make sure that you want to completely delete Deezer leftovers. Once done, click OK to quit this program.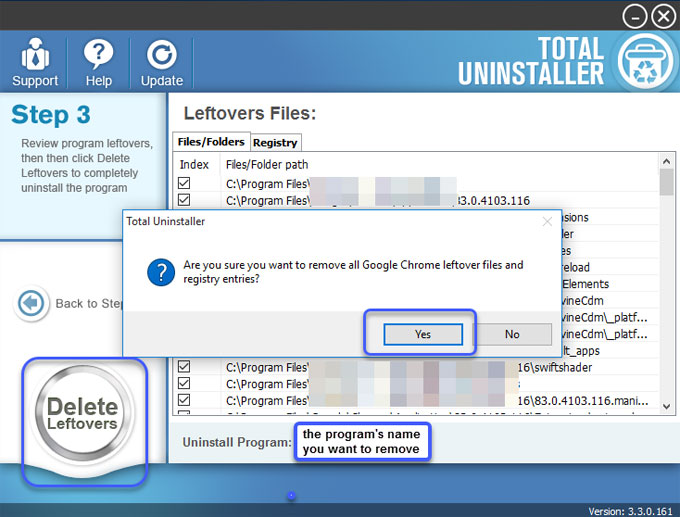 Discover more 'how to uninstall' tutorials here:
Conclusion
At the end of this Deezer removal guide, you'll know how to choose a proper way to uninstall Windows programs completely. When it comes to technical difficulties the easy way to get your program back is to uninstall and reinstall it. If you have troubles with uninstalling a program from Windows computer, you can get an answer here. If you prefer using a professional uninstaller tool to help you clean out all your unwanted programs completely, don't miss out on trying Total Uninstaller here. It is able to uninstall any sorts of Windows programs and remnants just in a few of clicks.
Tips: You can click the download button to try Total Uninstaller in no time.