In this article, you'll understand how to Uninstall GameLoop on a PC and get to delete leftovers by using your own hands. Whether you're a computer newbie, or have some experience, we start from the ground up and show you all steps you need to know how to uninstall the GameLoop Android emulator using Windows built-in uninstaller and professional uninstaller tool.

GameLoop Overview
Believe that if you are a severe mobile game player, have you heard of GameLoop? GameLoop started out as an Android emulator that ran on the PC, which has an average over 15 million live users every month since its launch in 2018. Now, GameLoop aims at developing itself to be a more comprehensive gaming platform.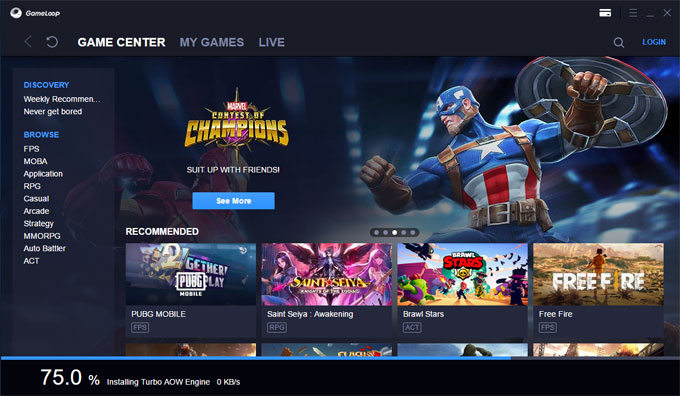 As a PC client Android simulator, GameLoop utilizes the self-developed AOW engine that is able to faster startup time and support much smoother mobile gaming experience on the PC. Meanwhile, the GameLoop Android emulator also finishes itself depth configuration according to a number of mainstream games in order to provides players more intelligent keyboard mapping function.
Along with that, GameLoop is free of charge and doesn't require a high system configuration. Whether It's a high end or a low-profile PC, GameLoop can work well on both of them and provide users some solutions to crease the stability.
How to Uninstall GameLoop on Your PC?
This guide includes two solutions: uninstall am app using Windows built-in uninstaller + Total Uninstaller, as well as manuals to clean out leftovers. The main goal of this guide is to help you know how to uninstall GameLoop and how to wipe out all its relevant files and entries. If you are looking to remove the emulator but don't know how to do it, then we start here.
Method 1: Use Manual Ways to Remove GameLoop
1. Go to Task Manager > click CPU tab in the menu bar > click GameLoop > click End Task.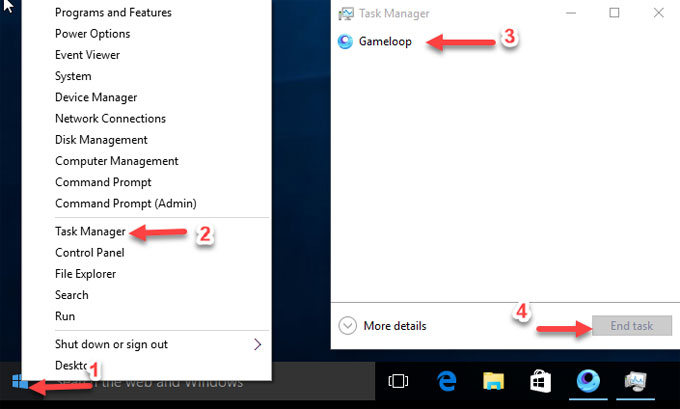 2. Right click Start menu > select Programs and Features. You will look at the programs and features page, find out the GameLoop application there.
3.  Right click on GameLoop > select Uninstall > select Yes to make sure you want to remove it. Wait seconds for the removal to be finished.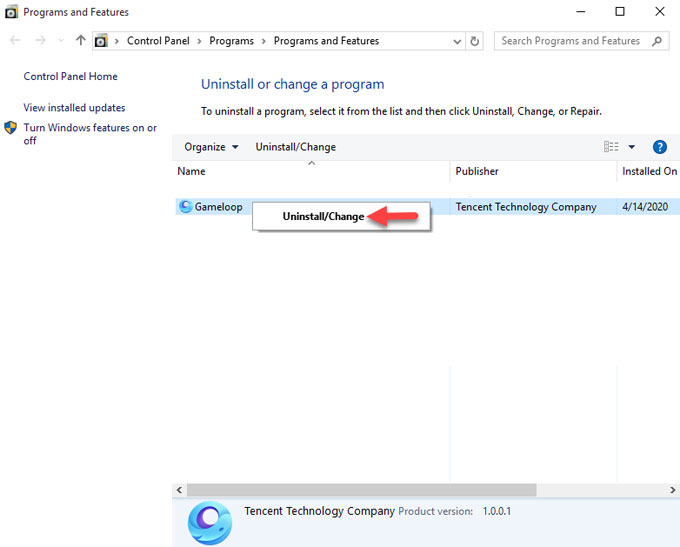 4. Press WIN+R keys on your keyboard to open Run box. Or right click Start Menu > click Run. In the Run box, enter regedit > click Yes or press Enter key to open the Registry Editor window.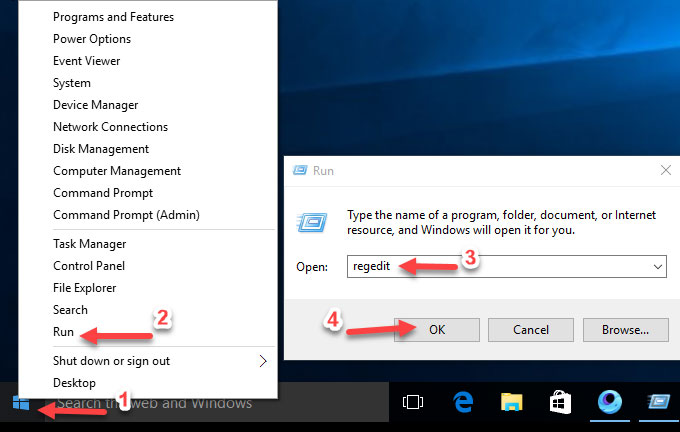 5. Press F3 key or click Edit to select Find option > enter the name "GameLoop" in box > click Find Next or press Enter key.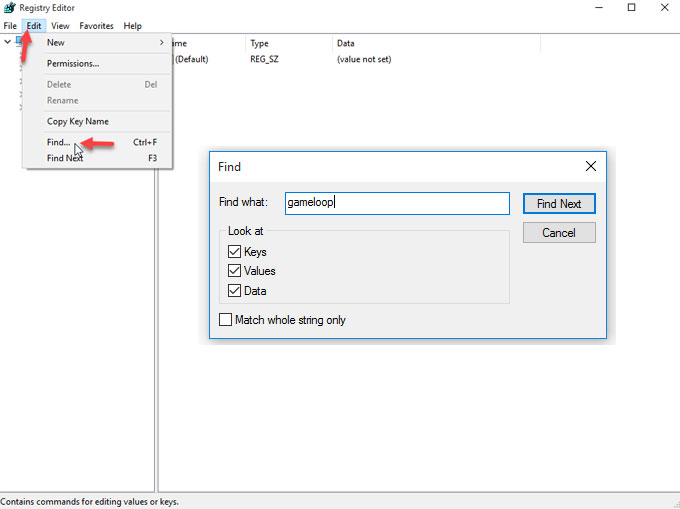 6. It will be searching the registry. Once done, delete all registries related with the GameLoop software in the search results there. Be careful with the registry removal manually, any wrong deletions may cause some troubles.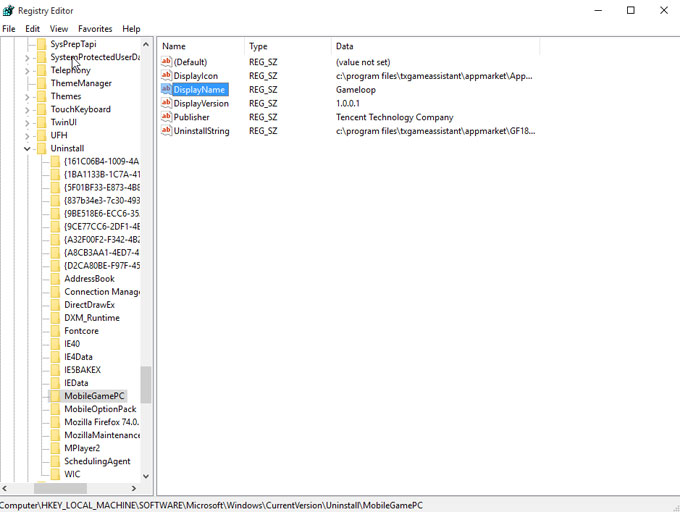 Method 2: Use Total Uninstaller to Uninstall GameLoop
If you are prompted that the GameLoop software has been installed when you load a new version, there is a big possibility that some registered entries are left in your system. To solve this issue, the way is to clean out all GameLoop leftovers correctly. If you feel confused about how to do it, we suggest let the professional tool of Total Uninstaller help you. Try the steps as:
Step 1: Launch Total Uninstaller. Select on GameLoop > click Run Analysis.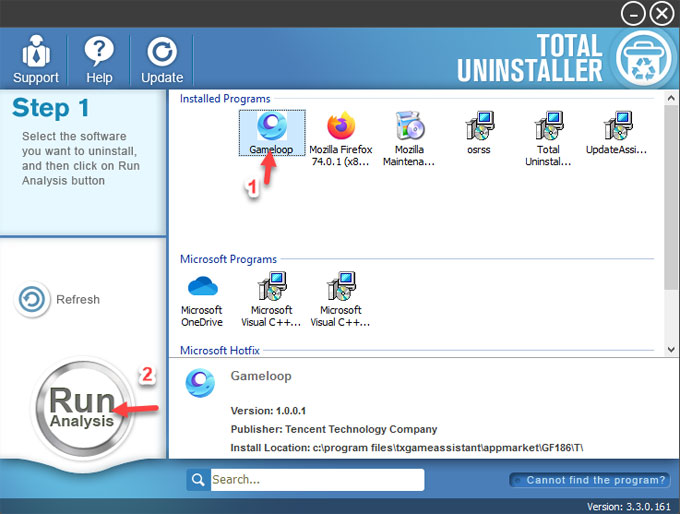 Step 2: Click Complete Uninstall > click Yes to make sure that you wish to remove GameLoop.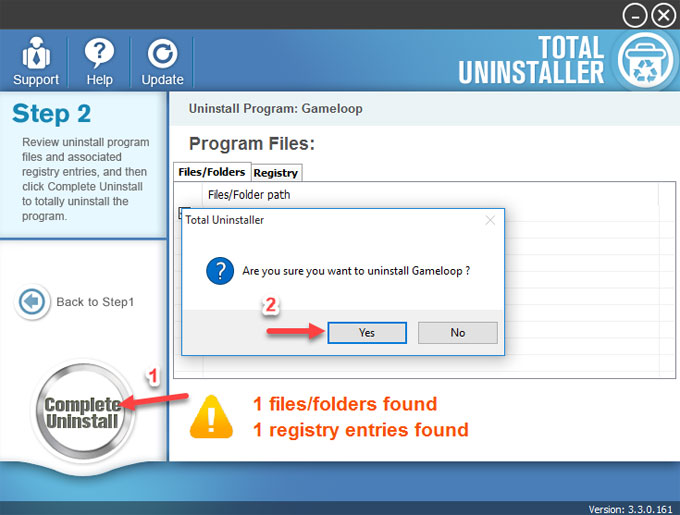 Step 3: In the next window, click Uninstall to confirm you want to complete remove GameLoop. Then, click the Uninstall option again to continue.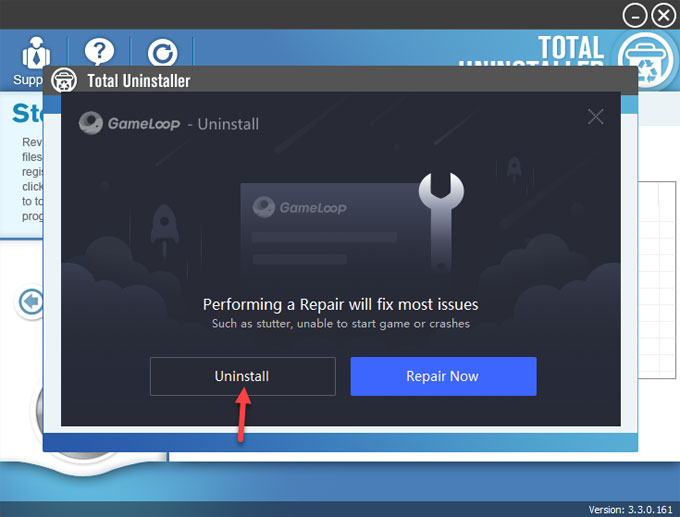 Step 4: Click Scan Leftovers to clean out the left files, folders, and entries.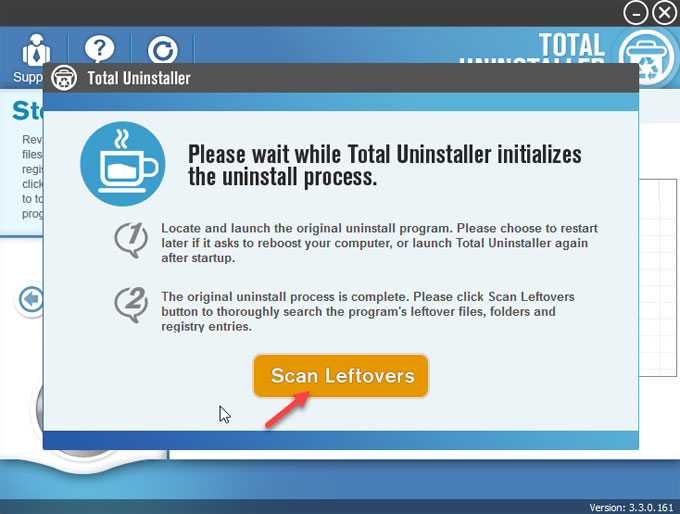 Step 4: Click Delete Leftovers > click Yes to make sure you want to remove all things related with the GameLoop Android emulator.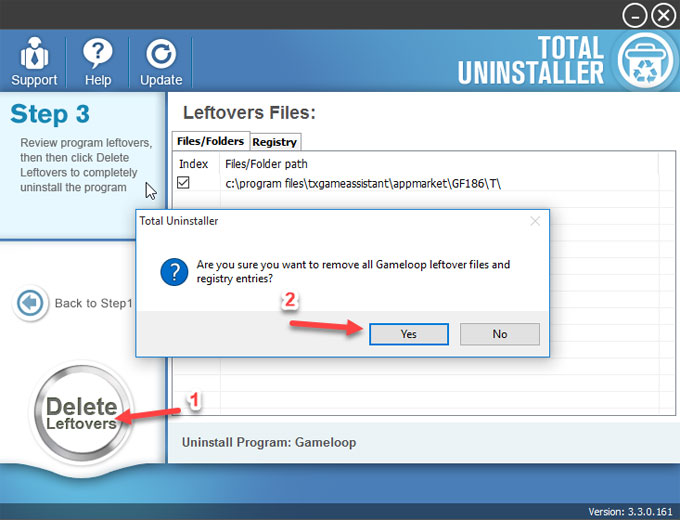 Step 5: All GameLoop leftovers have been completely removed. Click Ok to close Total Uninstaller.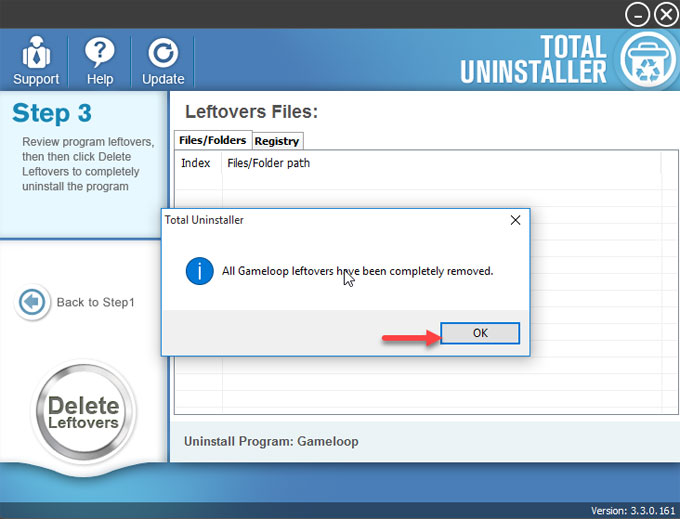 Video guide: Look at a simple video guide on how to uninstall GameLoop using Total Uninstaller.

Read more on how to uninstall tutorials here:
At Last
At the end of this removal guide, you will know how to uninstall GameLoop by using the commonplace Windows built-in uninstaller or a third-party professional uninstaller tool. No matter which method you prefer, to succeed a complete GameLoop removal requires all leftovers should be deleted. Do you want to get rid of GameLoop on your PC with a professional solution? n this tool is for you! Click the below button to give it a try.