Are you
Looking to Uninstall Maxthon for Windows computers completely?
Having trouble removing all leftovers of Maxthon deeply?
Unable to start a complete removal of Maxthon safely and quickly?
This Maxthon uninstall guide will help you.
This post tells two methods on how to clean out all things about Maxthon from a Windows-based computer. We show you what you can do and walk you step by step on uninstallation and leftovers removal, so you can be effortless in deleting any undesired programs like an expert.

Tips: Click the download button to use a professional and productive uninstaller tool.
Maxthon Overview
Maxthon is a secure and fast web browser delivers high-speed browsing experience for people in the world. Maxthon. Whether you download videos, listen music, share pictures or more other activities online, Maxthon is able to provide you very fast and fun online surfing experience. Maxthon also focuses on cloud browser feature so that users can experience fast and seamless web surfing experience on their any devices like iOS, Mac, or Windows. Besides that, Maxthon takes security into consideration so it comes designed with a serious third-party privacy policy in browser. This will be very beneficial for users hiding cookies and stopping websites tacking their privacies and credential data. Along with that, Maxthon can be used by anyone for free, anyone can download it to experience the awesome cloud-based web surfing services in an all-in-one browser.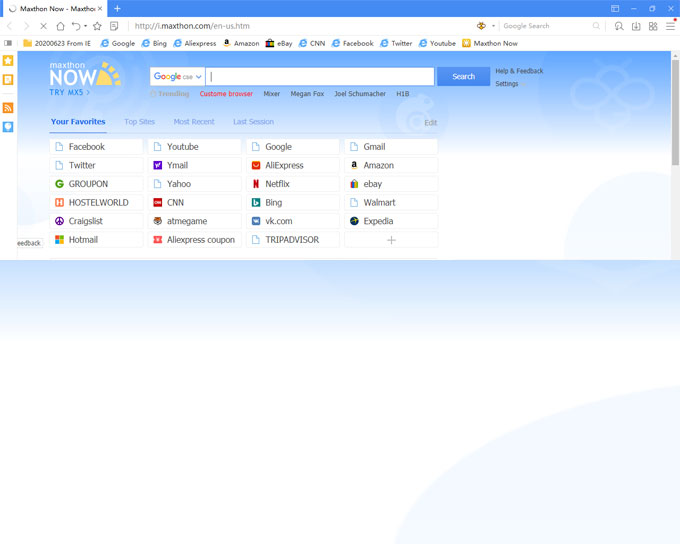 Now, Maxthon 5 cloud browser is available on its official website. It is an evolution and innovation in the world of web browser service. If you would like to experience the latest version of Maxthon, you can choose update option or uninstall the old version. To uninstall the old version of Maxthon, we will show you two methods here.
How to Uninstall Maxthon from Windows?
You will get the different methods on how to uninstall Maxthon. You will be able to uninstall software effortlessly. Get a practical skill-set in Windows programs removal. We cover manual removal way and professional tool here. Go from beginner to expert in this easy to follow Maxthon uninstall tutorial.
First Method: Remove Maxthon Using Manual Way
Step 1: Open Task Manager to close all Maxthon activities running in the background.
Right-click Start menu > open Task Manager >click Maxthon > click End task or End process.
Step 2: Right-click Start menu > click Control Panel > click Uninstall a program.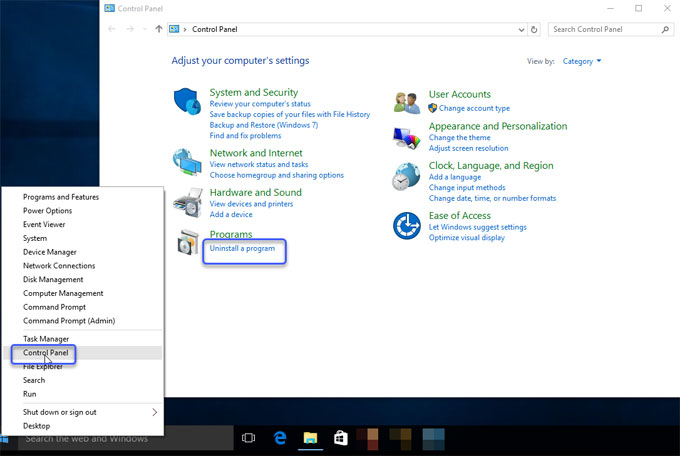 Step 3: In the Uninstall or change a program window, highlight Maxthon > right-click Maxthon > click Uninstall.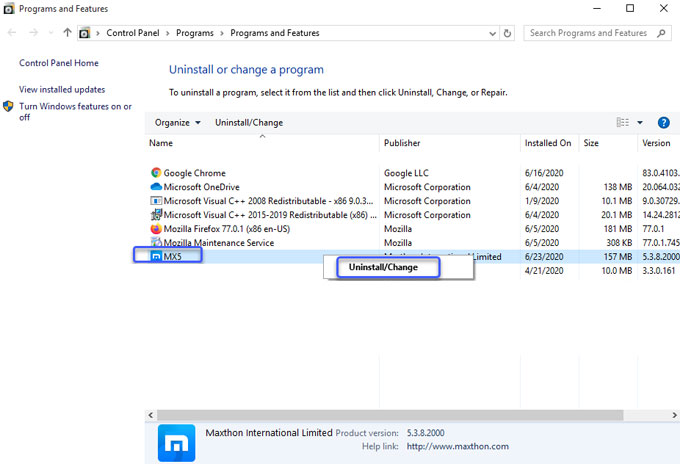 Step 4: Right-click Start menu > click Run >enter regedit in Open box > click OK to open the Registry Editor window.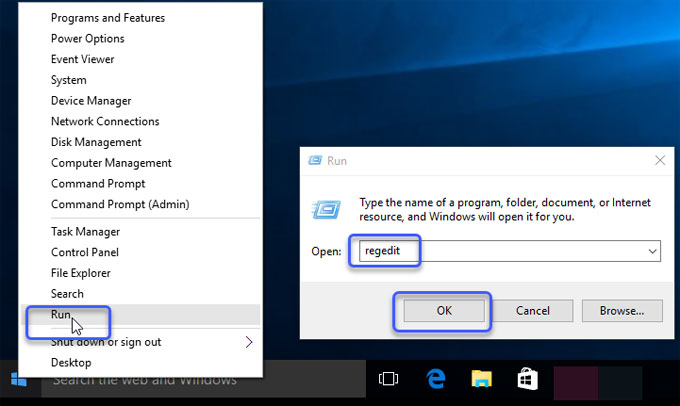 Step 5: Click Edit > click Find >enter the Maxthon pathname in the field of Find what > click Find Next to find the left files, folders and entries. Make sure you delete all leftovers correctly; any wrong deletion will lead to some troubles.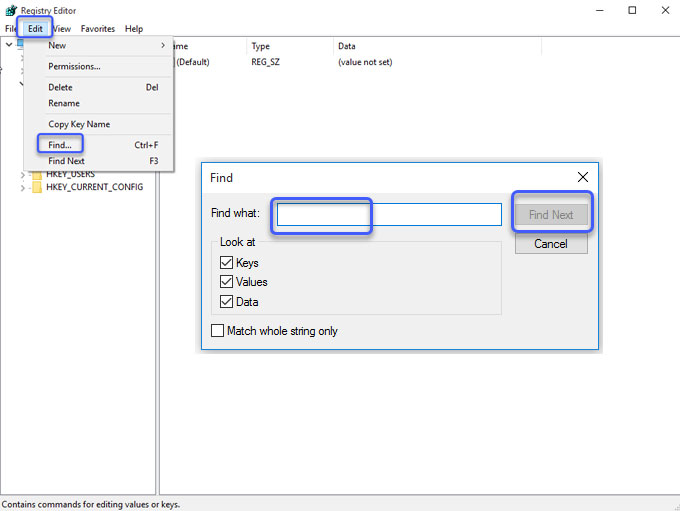 Please note if you are not confident in deleting Maxthon leftovers by your own hands, we recommend you try the second method as it will automatically collect all leftovers and delete them for you just in a few of clicks.
Second Method: Uninstall Maxthon Using Total Uninstaller
This method will use a professional uninstaller tool named Total Uninstaller. You will know how to use it to clean out Maxthon and leftovers automatically.
Step 1: Launch Total Uninstaller on your computer > click Maxthon > click Run Analysis.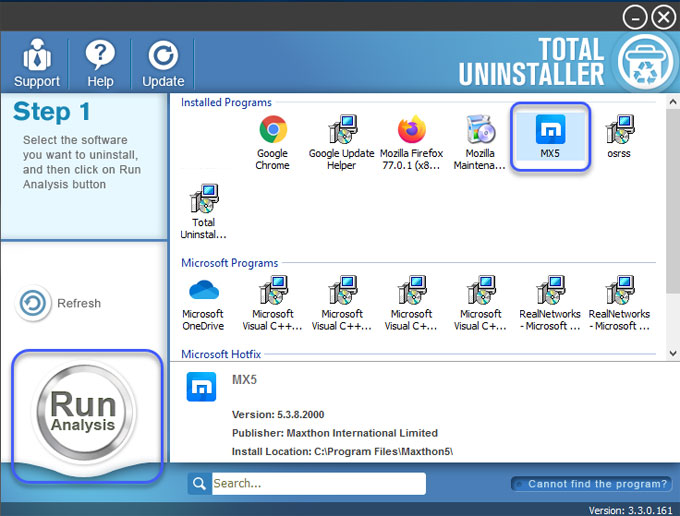 Step 2: Click Complete Uninstall > Click Yes to make sure that you wish to uninstall Maxthon screen casting software.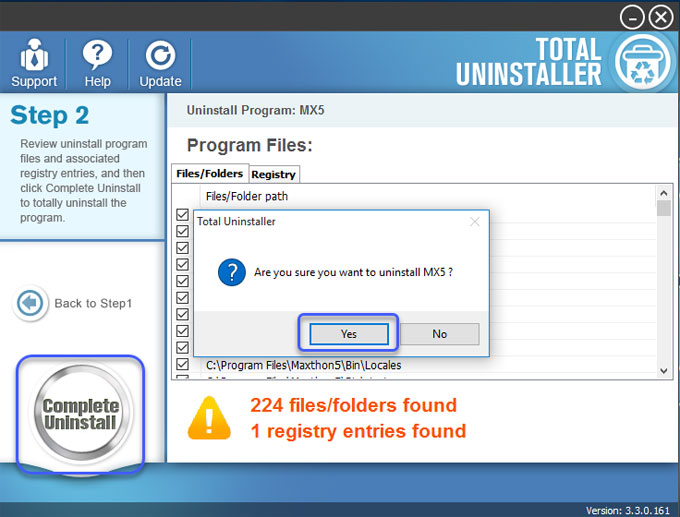 Step 2.1: Choose Uninstall anyway option > check Remove all user data, history and settings from this computer > click Continue.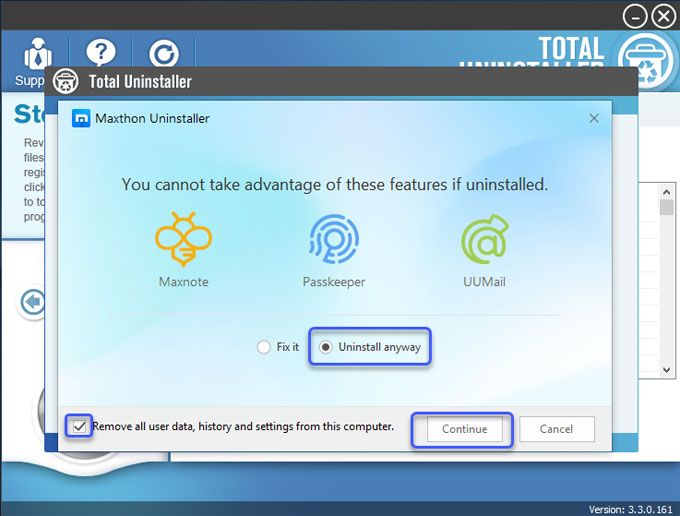 Step 2.2: Click Continue > click Uninstall. The Maxthon uninstall will be done. Click Done.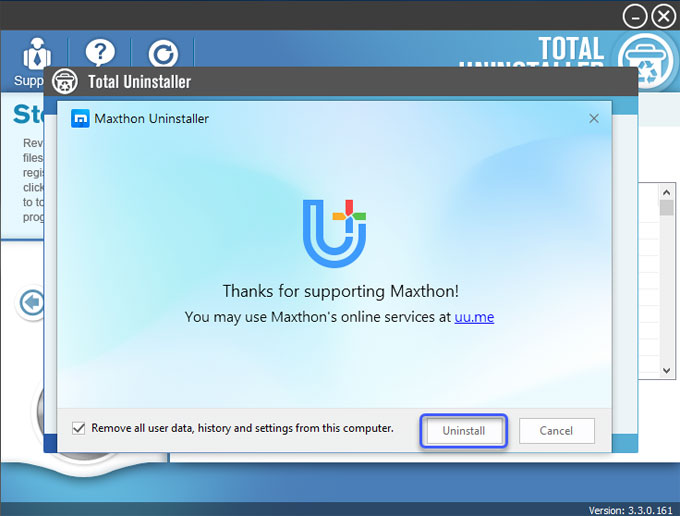 Step 3: Click Scan Leftovers > Delete Leftovers > click Yes to be sure you want to clear out all leftovers of the Maxthon software.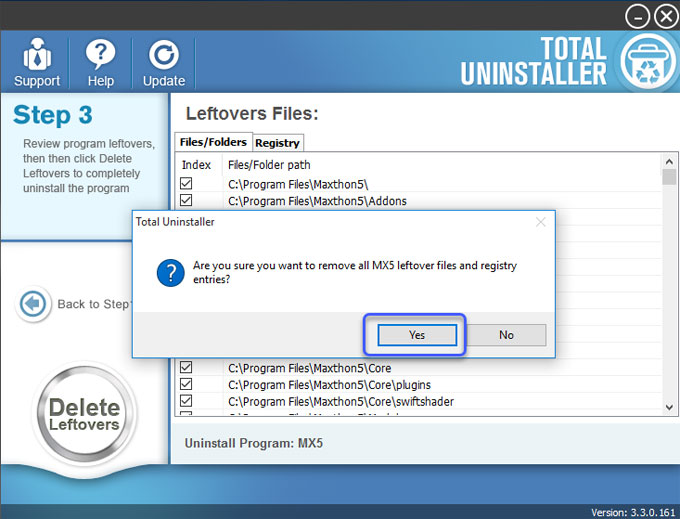 Once done, all Maxthon leftovers have been completely removed. Click OK to quit. Restart your computer.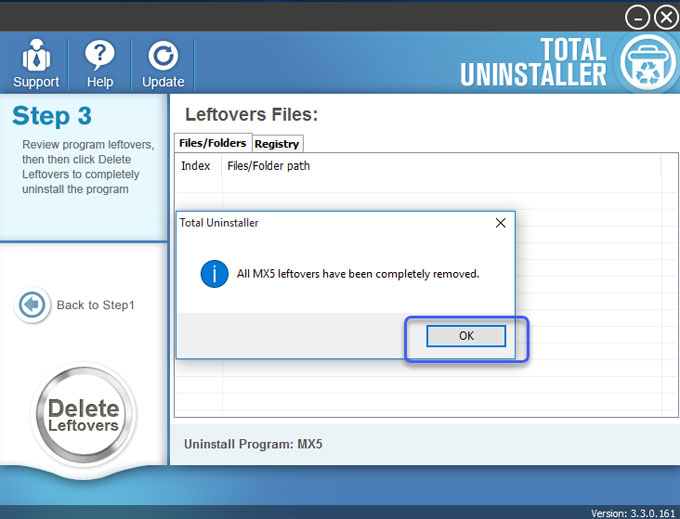 Conclusion
By the end of this guide you will know how to uninstall Maxthon. The fast and safe way uses a tool for removing Maxthon and all remnants, which will be easier than the common-used manual way. You will get how to apply effective method to remove any unwanted programs from Windows computer. If you are looking for a technical tool used to uninstall these unwanted programs completely, we suggest you give this Total Uninstaller a try.
Warm tips: You can click the download button to install Total Uninstaller in no time.