In this article you are going to know the two common-used methods to Uninstall MPC-HC from your Windows computers. It explains how to use manual ways to remove your unwanted software on Windows and use a professional uninstaller tool to clean out all leftovers just in a few of clicks. You will end with a solution that can get rid of the MPC-HC software, junk files, leftover registry files and entries.
In this guide you will uninstall MPC-HC program by using two different methods:
Remove MPC-HC by Windows built-in uninstaller
Remove MPC-HC by this professional Total Uninstaller tool
Tips: You can click the below download button to use a professional uninstaller tool in no time.

MPC-HC Overview
With the development of network technology, bandwidth is constantly upgraded, and high-definition video transmission is becoming increasingly more widespread. For example, dozens of GB of HD Blu-ray videos can be downloaded everywhere. How can we enjoy such a huge video file? First you have to have a computer, then you have to have a good player, and then with a big screen TV (or projector), audio, that's cool! How do you find a great player for a critical player? Of course, it must be able to smoothly chew 4K, support a variety of formats subtitles, can load plug-in audio track. Today, we will get to know a player with the above excellent functions - MPC-HC, which is intended for delivering people the best video playing experience.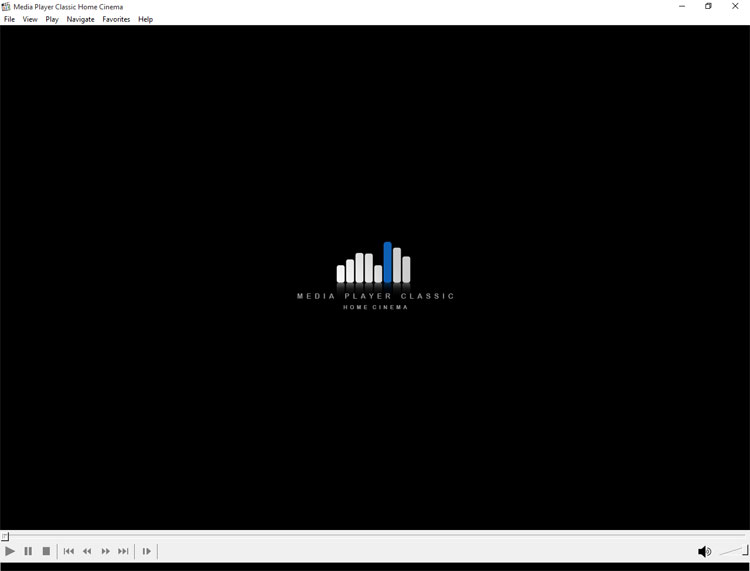 MPC-HC is the so-called Media Player Classic Home Cinema, which is a very lightweight open source and free media player software for the 32-bit and 64-bit Windows platform. This media player directly adopts LAV Filters as its main filter and supports playing common video and audio format files. At the same time, MPC-HC supports a variety of hardware decoding methods, which can deliver great support for HD videos.
However, MPC-HC stopped its update in the past 3 years, the current version also only stays the old version of v1.7.13. If you want to change a media player software for your Windows computer and don't want to use the MPC-HC software anymore, we will tell you how to uninstall it from your Windows completely. Continue reading to get how to remove MPC-HC.
How to Uninstall MPC-HC from Your Windows PC?
The first method provides you a complete instruction to uninstall MPC-HC through the Windows built-in uninstaller. The second method provides you a great way to remove all leftovers and other components of MPC-HC from your 32-bit and 64-bit Microsoft Windows like a pro. In the meantime, all you need is a few of clicks.
First Method: Remove MPC-HC Using Windows Built-in Uninstaller
1. If the MPC-HC software in working or running in the background, you need to close all its process or tasks at first.
Right-click Start menu > click Task Manager > click MPC-HC > click End Task.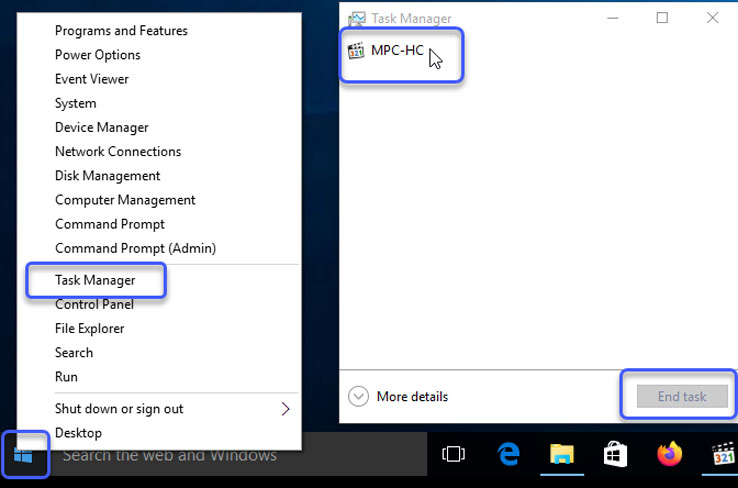 2. Right-click Start menu > click Control Panel > click Uninstall a program.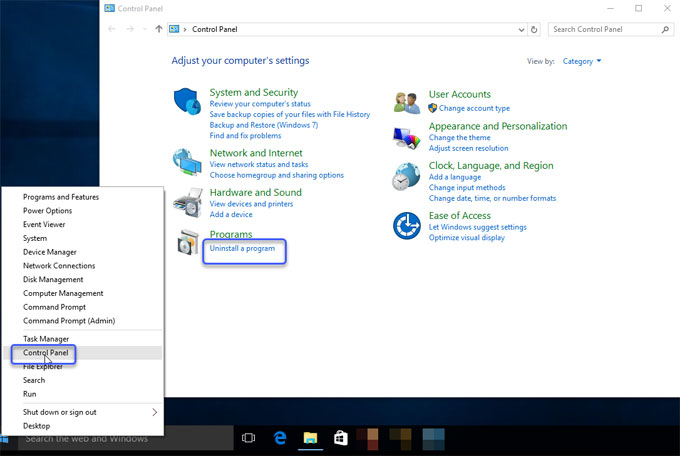 3 In the Uninstall or change a program window, highlight the MPC-HC program > right-click MPC-HC > click Uninstall.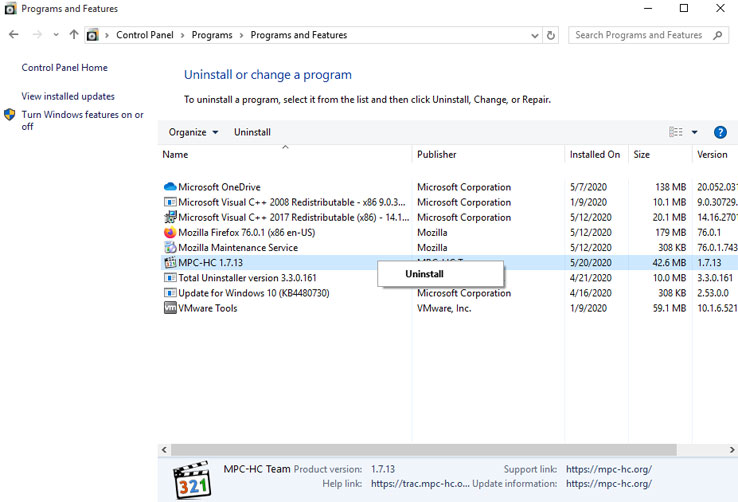 4. Open Run box >enter regedit in the Open box> click Yes or press Enter key to open the Registry Editor window.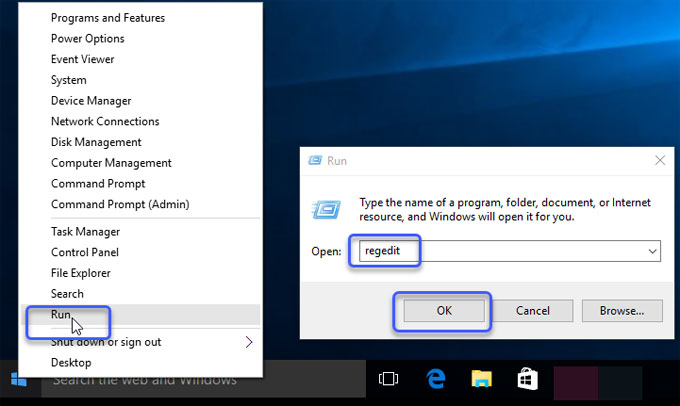 5. Press F3 key or click Edit to select the Find option > enter the MPC-HC pathname in box > click Find. You need to pick up the exact left entries of MPC-HC and delete them there.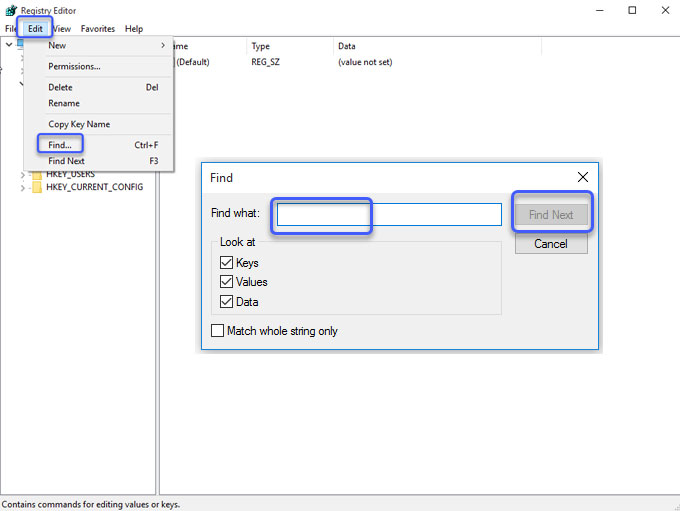 Please note: To completely uninstall MPC-HC from your Windows PC, you need to delete its registered files and entries correctly.
Second Method: Uninstall MPC-HC Using Total Uninstaller tool
The second method is going to use a professional uninstaller tool named Total Uninstaller. It will help to uninstall MPC-HC and automatically collect leftovers for you. If you're struggling to remove the MPC-HC leftovers in person, then this way is worth your trying.
1. Launch Total Uninstaller on your PC > Click MPC-HC opposite to the Step 1 interface> Click Run Analysis.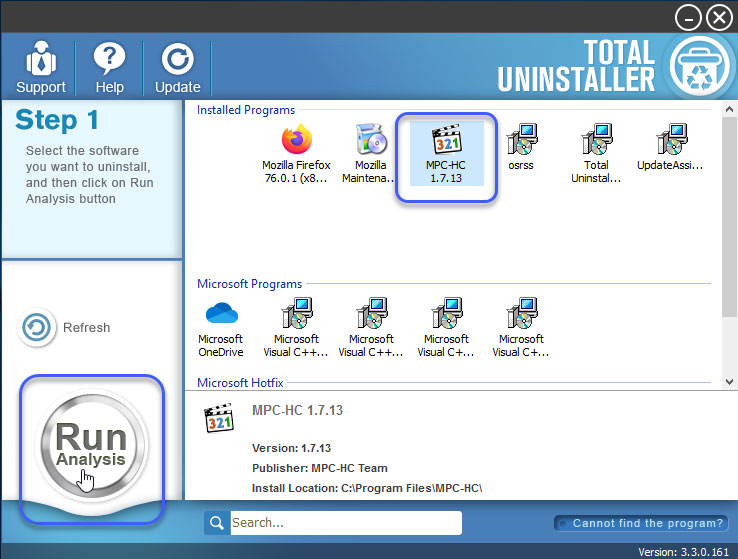 2 Click Complete Uninstall > Click Yes to make sure that you wish to uninstall MPC-HC.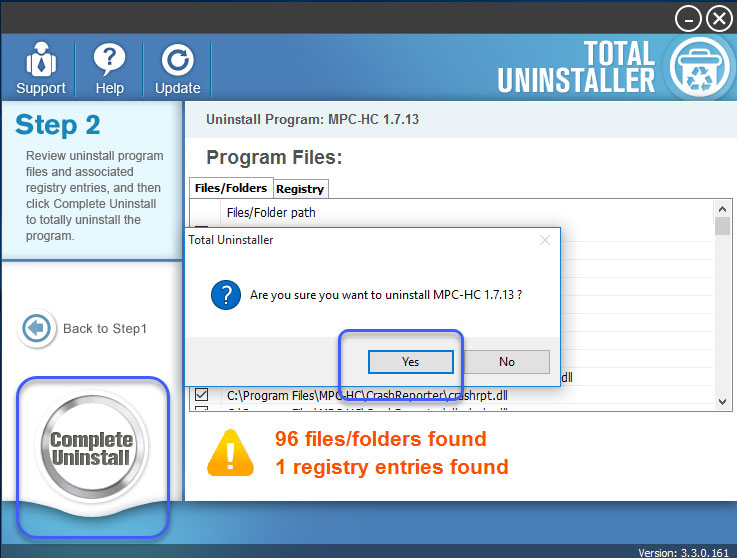 3. Click Yes to make sure you want to completely remove MPC-HC and all of its components.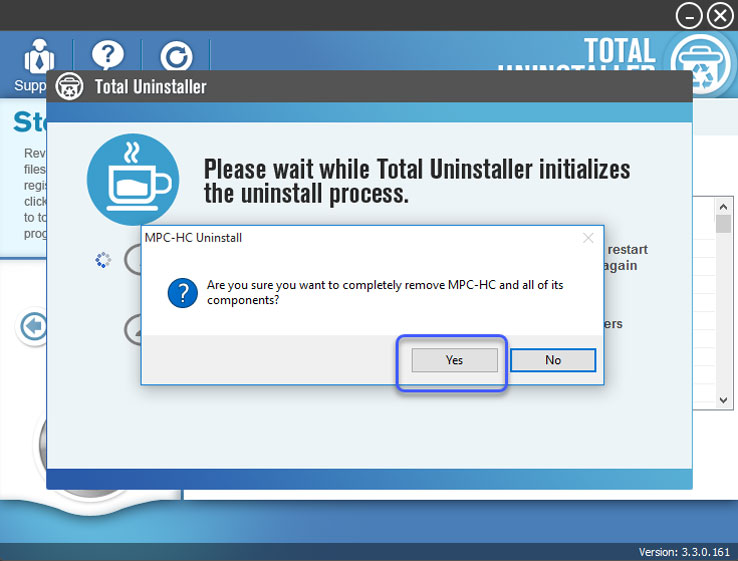 4. Click Yes again to make sure that you also want to delete MPC-HC settings.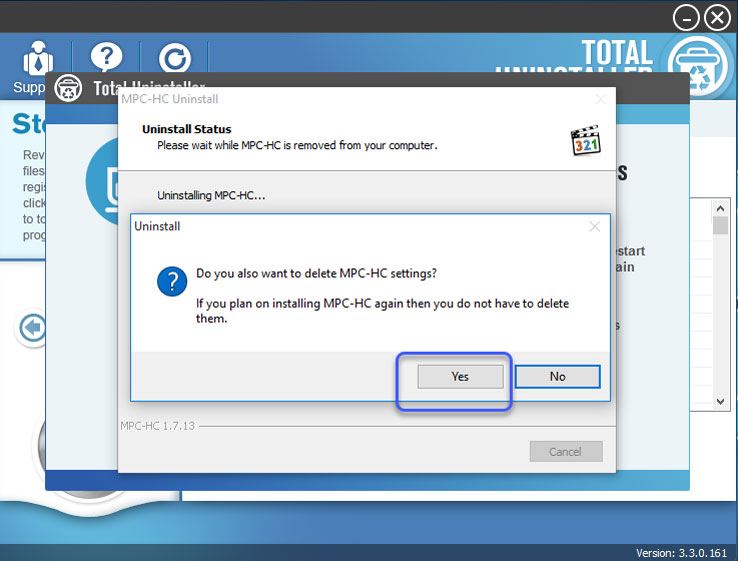 5. Click OK and click Scan Leftovers to continue the guide on the Step 3 page.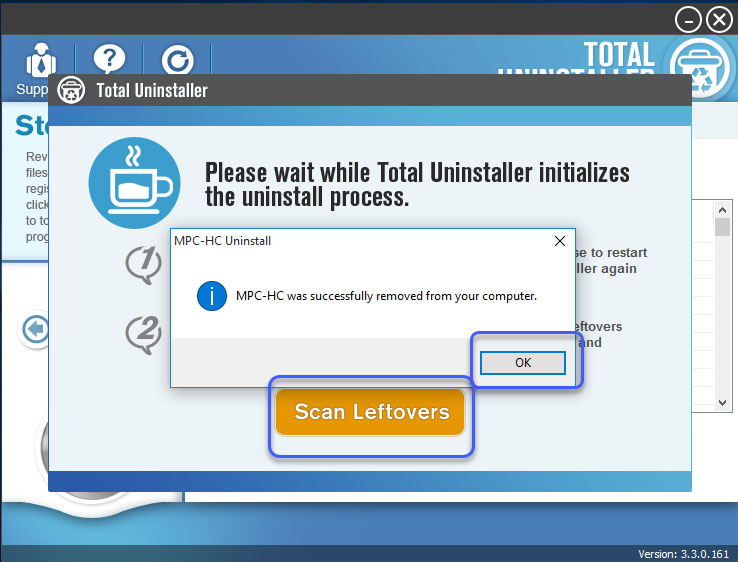 6. On the Step 3 page, click Delete Leftovers > Click Yes to confirm you want to completely remove all MPC-HC leftover files and registry entries.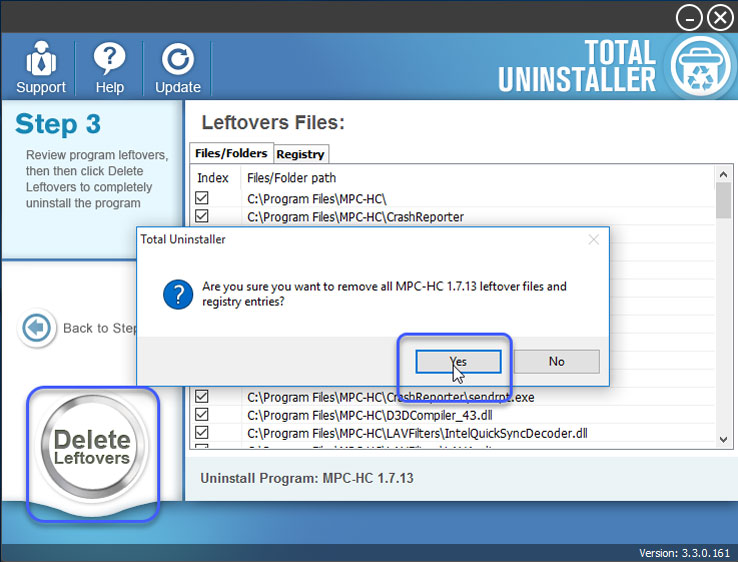 7. Click OK to finish this removal. You also can click Back to Step 1 to check. After that, restart your computer.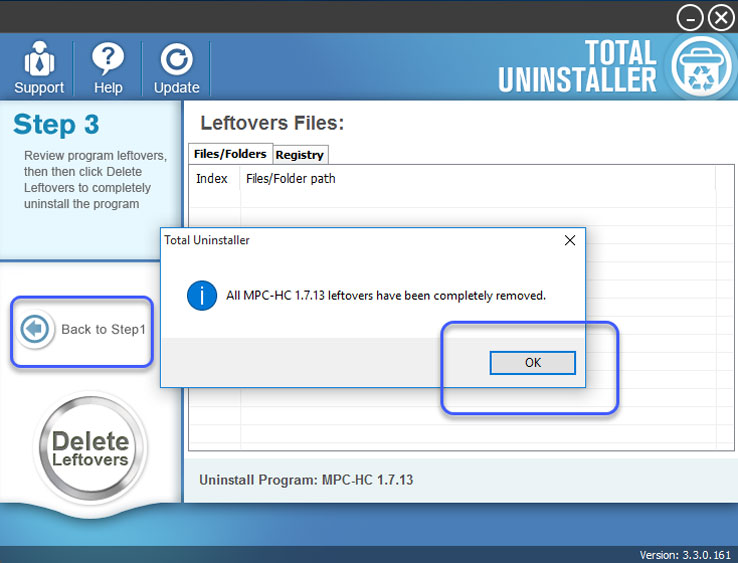 Video guide: Refer to an easy video guide on how to use Total Uninstaller  to uninstall MPC-HC from Windows here.
Read more on how to uninstall tutorials on here:
Conclusion
How many of us have at least one or two unwanted programs packed with extensions and other components we've not always used over the years? Think of all of that storage space being completely wasted by those undesired programs, extensions, and some associated components we never use. It is time to clean out all of the unwanted programs that wasted storage space by uninstalling them from your computer, and cleaning out leftover files and folders. At the end of this post, you will know the simple ways to uninstall MPC-HC from your Windows PC, not only for more storage space but also make your PC working in a healthy environment.
Tips: If you have any question, the Total Uninstaller Support Team always waits for helping you. To get the professional Total Uninstaller tool, you can click the below button to download it immediately.