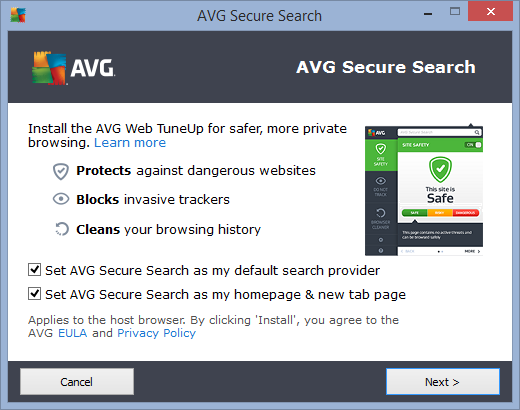 Uninstalling AVG Web Tuneup used to be a headache for many users. As long as you search on the Internet, you will find that there are many complaints and doubts about why AVG Web Tuneup is so stubborn to be removed. Encountered trouble in completing the uninstall process? Had no clue how to remove AVG toolbar from your browser? In this post we will show detailed instructions to guide you to uninstall AVG Web Tuneup. Go through the post and choose the approach you'd like to take.

Get More Details About Uninstalling AVG Web Tuneup:
AVG Web Tuneup is a browser add-on developed by AVG Technologies for Google Chrome, Internet Explorer and Mozilla Firefox. This software claims to provide safety rating for the websites you visit, block trackers from social networks and web analytics, and delete browsing history and cookies with a single click. However, it was reported in the news that, AVG Web TuneUp "force installed" a plug-in into Chrome, thus users of the product had no way to opt out of it altering the browser's settings (see AVG's Web TuneUp put millions of Chrome users at risk). Though AVG had fixed this issue, this incident did raise concerns among AVG customers. For the sake of data security, many users are determined to uninstall this browser addon.
Part 1: Conventional Steps To Uninstall AVG Web Tuneup
Part 2: Remove AVG Web Tuneup Within A Few Clicks
Part 3: How To Remove AVG Web Tuneup From Your Browser
Conventional Steps To Uninstall AVG Web Tuneup
To fully uninstall AVG Web Tuneup you need to close your browser first, and log on to your administrative account. Now let's start the uninstallation with Start menu.
1. Uninstall AVG Web Tuneup Software
For Windows 7 users:
Access to Start > Control Panel > Program to open Programs and Features panel.
Scroll through to locate AVG Web Tuneup, right click it and click Uninstall/Change.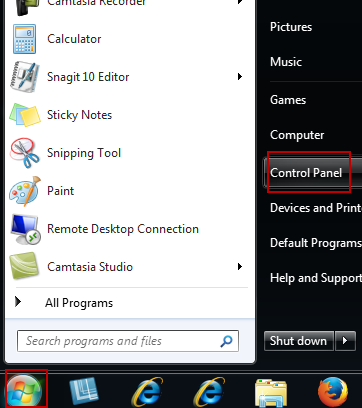 For Windows 8 users:
Right click Start menu and select Programs and Features option in the list.
Highlight AVG Web Tuneup and click Uninstall to begin the uninstallation.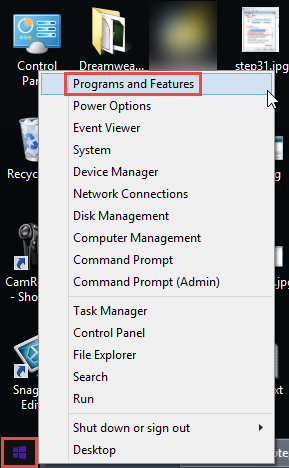 For Windows 10 users:
Click Start > All apps, and scroll down to find AVG Web Tuneup in the list.
Right click AVG Web Tuneup, select Uninstall, and click Uninstall in new window.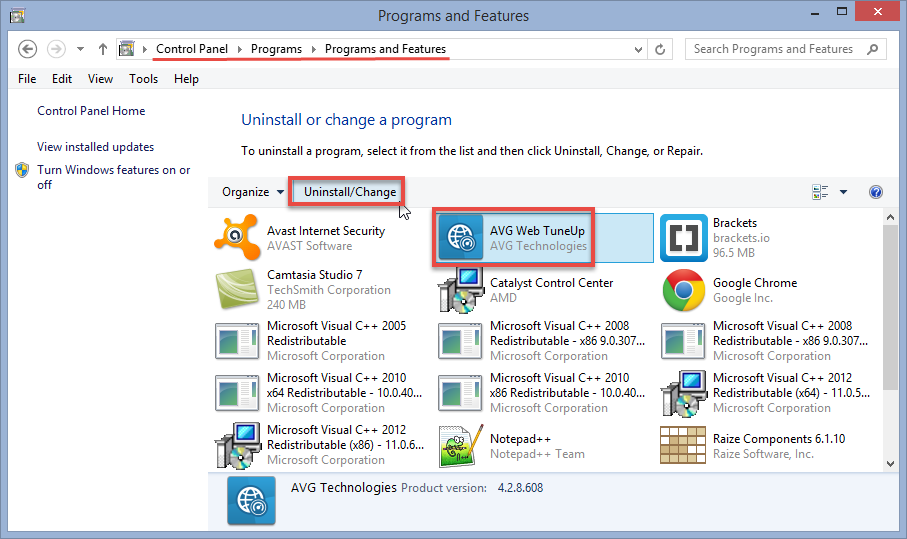 Click Uninstall in the AVG Web Tuneup Uninstallation wizard and wait.
After the uninstallation is completed, restart your computer to take effect.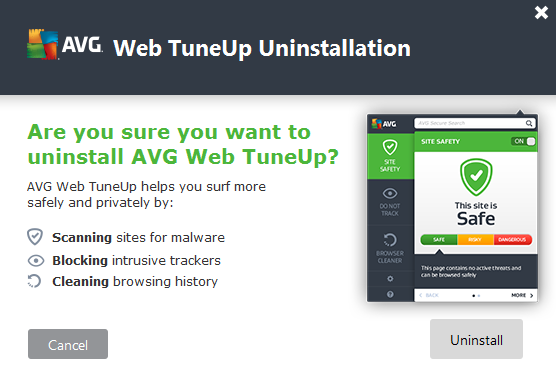 Besides, you can activate AVG Web Tuneup built-in uninstaller by this method:
Navigate to the installation folder (usually located in C:/ Program Files/ ).
Right click on the file Uninstall.exe, and select Run option in the list.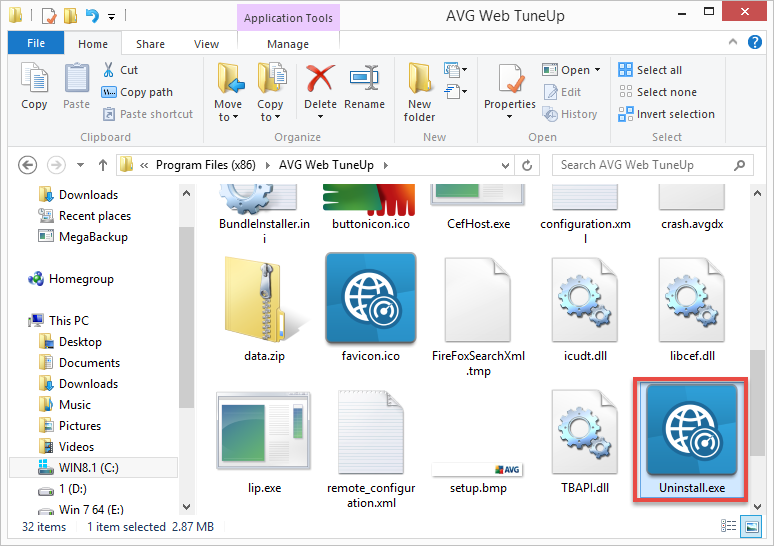 If you wanna avoid any problem that may cause unsuccessful uninstallation, you can boot Windows into Safe Mode at first, and then perform AVG Web Tuneup uninstallation.
2. Delete AVG Web Tuneup Leftovers
Head to Start > Control Panel > Folder Options, and then select the View tab.
Check the "Show hidden files and folders" in Advanced settings and click OK.
Click This PC on the desktop(or press Windows + E ) to open File Explorer.
Type AVG Web Tuneup in the Search Bar and wait a few seconds.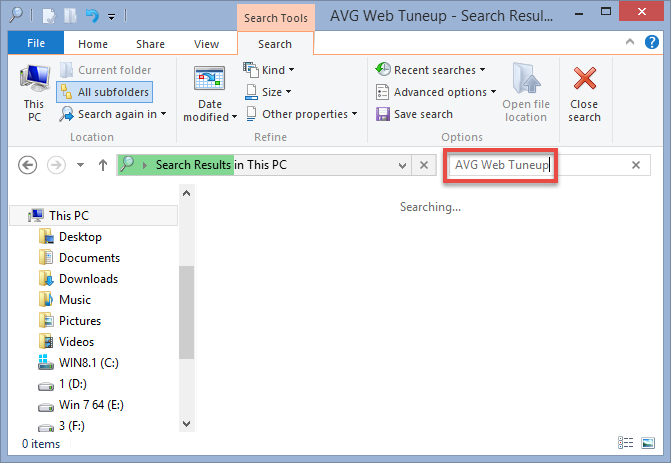 Identify AVG Web Tuneup leftovers in the result and delete them permanently.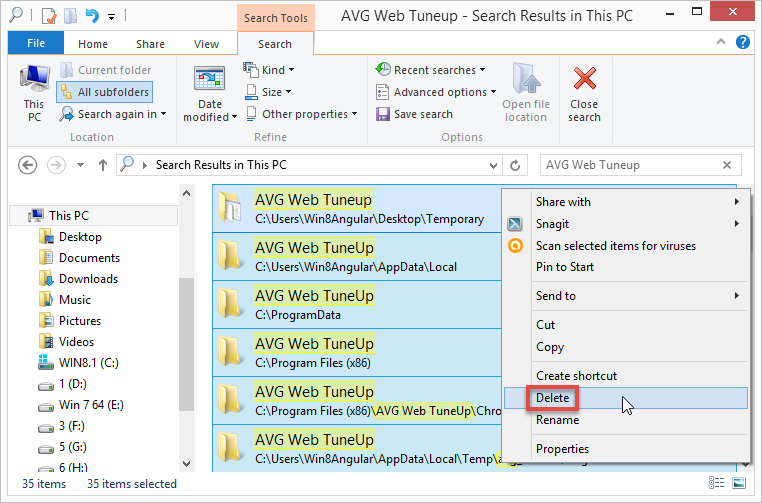 Go to Start > Run, type "regedit" and hit Enter to launch Registry Editor.
Click Yes if you are prompted to give confirmation in UAC dialog.
Press Control +F together to open the Find box and then type XXX there.
Hit Enter (and then F3) to locate the entries associated with AVG Web Tuneup.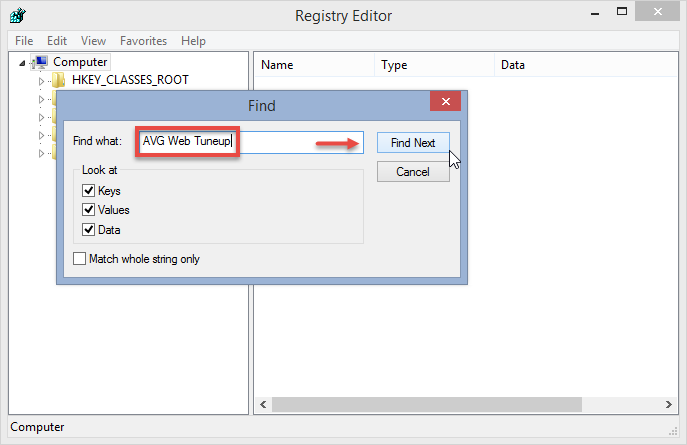 Right click on the keys or values and choose delete option in the list.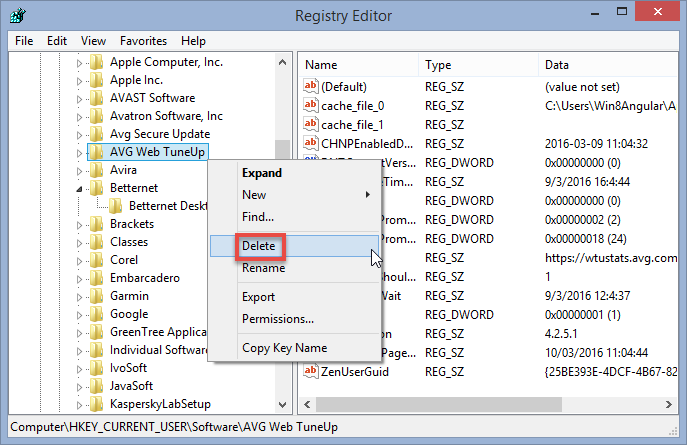 So that is the whole manual removal you need to perform. Cleaning out the remnants is necessary for keeping your system optimized. Hope this way works for your case.
Remove AVG Web Tuneup Within A Few Clicks
Still fail to remove AVG Web Tuneup by the aforementioned steps? Wanna get rid of this software in a more effective way? Then try this lightweight but powerful removal tool. Total Uninstaller is designed to accomplish program removal in three simple steps. You can easily remove AVG Web Tuneup by performing these instructions:

Close your browser and then double click to launch Total Uninstaller.
Click AVG Web Tuneup on the right and click

Run Analysis

to proceed.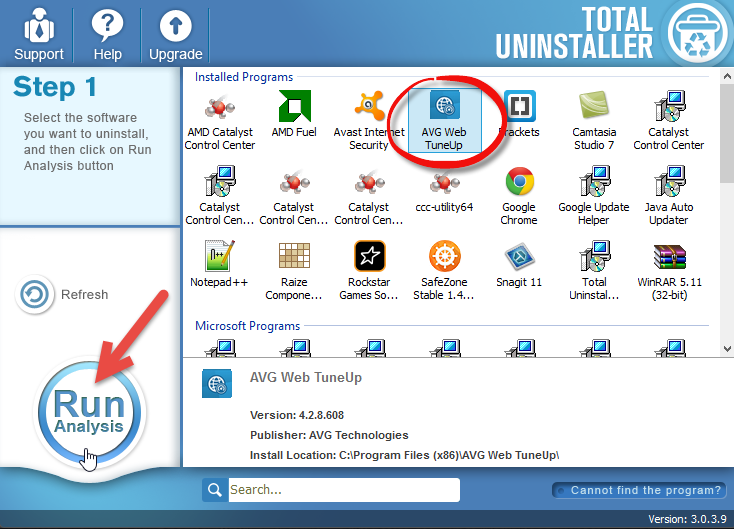 Click

Complete Uninstall

after all the the components have been scanned out.
Click

Yes

in the pop-up dialog to confirm the uninstallation of AVG Web Tuneup.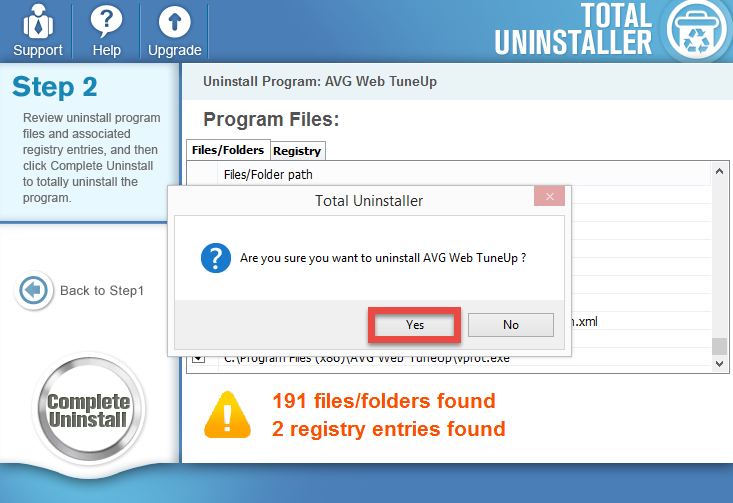 Follow prompts in the AVG Web Tuneup wizard to finish the uninstallation.
Click

Scan Leftovers

and then

Delete Leftovers

to perform complete removal.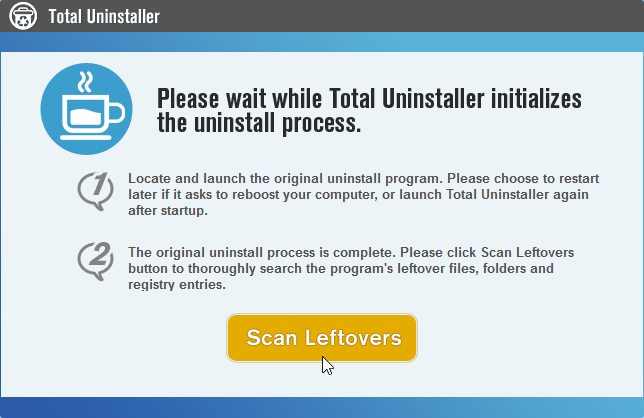 Click

Yes

in the pop-up dialog and then

OK

to exit AVG Web Tuneup removal.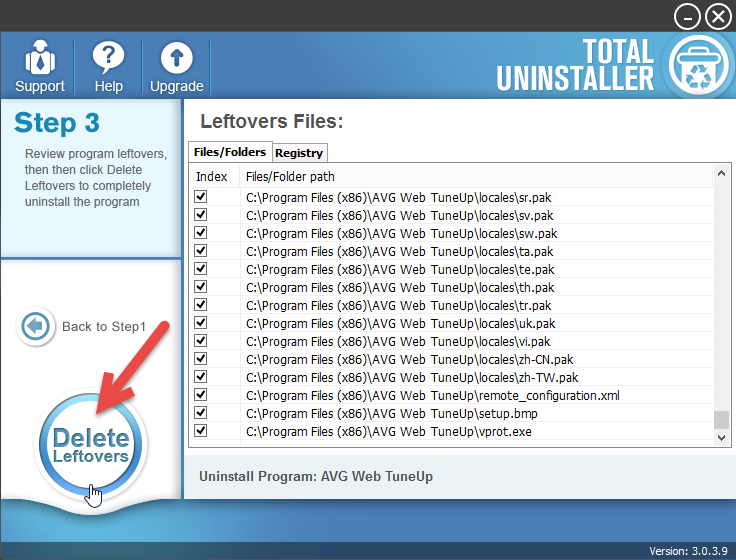 Utilizing a handy, reliable and professional uninstaller not only saves your time spent in performing conventional method, but also avoid the risk in modifying registry. We highly recommend both novice and experienced users to give Total Uninstaller a try.
How To Remove AVG Web Tuneup From Your Browser
Once installed, AVG Web Tuneup will set AVG Secure Search as the default search provider, as well as your home page and new tab page. So after uninstalling AVG Web Tuneup from Control Panel, make sure to check if your browser addons or extensions, homepage and search settings are reverted to the previous ones. Do the followings:
1. For Google Chrome users:
Open Google Chrome and click the Settings button > More tools > Extensions.
Click the trash icon next to AVG Secure Search and then click Remove.
Click Settings in the left menu, select Open the New Tab page in the section On startup, and change the search engine to your preferred one in the section Search.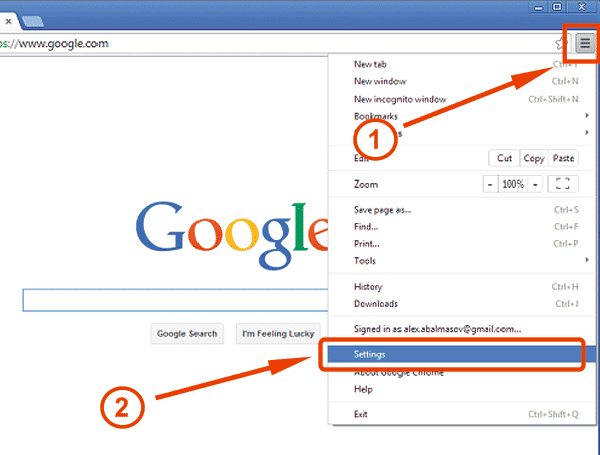 2. For Mozilla Firefox users:
Click the Menu next to the address bar and select Add-ons in the list.
In the section Extensions locate AVG Secure Search and click Remove.
Open a tab with the web page you want to use as your home page.
Drag and drop that tab onto the Home button, and click Yes in the pop-up dialog.
Click the magnifying glass in the Search bar, and click Change Search Settings.
In the search preferences window, select a default search engine in the drop-down menu, and then close the about:preferences page to save the change.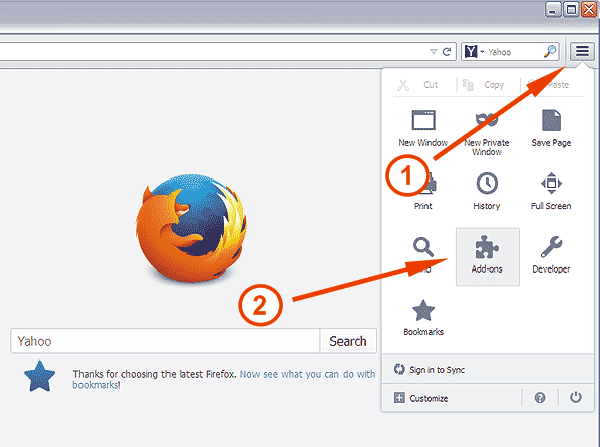 3. For Internet Explorer users:
Open IE, press Alt+X to open Tools, and click Manage add-ons.
Right click the AVG Secure Search and choose Disable option.
Under the Search Providers, right-click the search engine and select Set as default.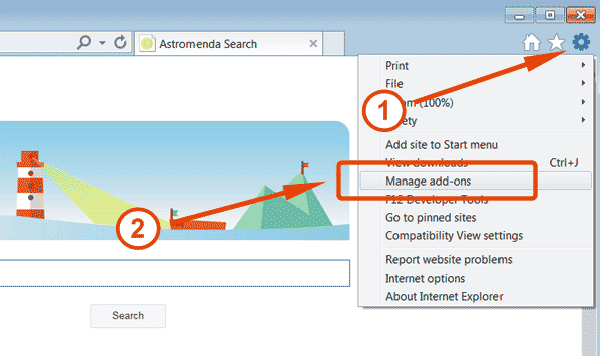 After performing these steps you should be able to get rid of AVG Web Tuneup. If you still have trouble in uninstalling AVG Web Tuneup, leave your comments here so we can offer you more specific assistance.