Encounter a problem to completely uninstall Winamp from PC? Maybe you need the following guides to tell you how to do with this program removal.

First of all, let's get some basic information about this program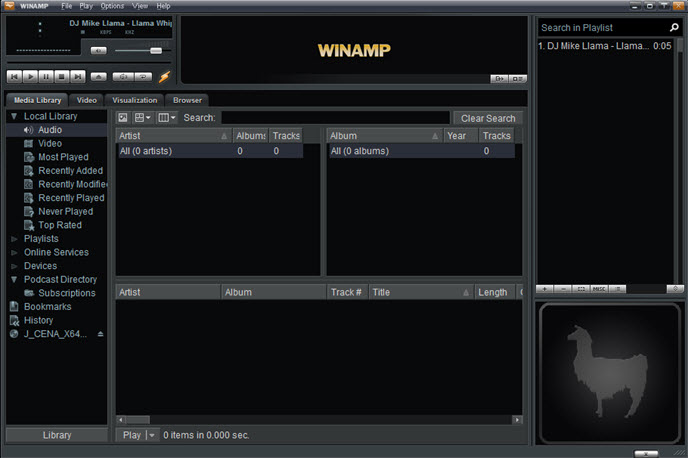 What is the use of Winamp? It is a media player developed by Nullsoft company. Supported by a large online community with its freeware, multi-format, extensible with plug-ins and skins, this program get many users online and many computers also have this app installed.
Upon installation, the installation folder will be created and stored in "C:\Program Files\winamp" by default, in addition to the necessary data, files and registry entries, it will also install AOL Download Updater, which is used to keep the software up-to-date in the background.
The most common problem of removing Winamp
General way to remove Winamp usually cannot get a 100% removal, when people try to remove it from Windows Control Panel, a message often pops up after the uninstall and notify you "Not all files were removed from this uninstall. To view, open the Winamp folder". In addition, some registry entries are also probably still staying on the System Registry, which also need you to delete them thoroughly. To totally get rid of everything with this program, you will a complete way to remove it.
Complete ways to uninstall Winamp from Windows
1.When take Windows Control Panel to remove it, follow these steps
Stop running Winamp on the computer
For Windows 8, 8.1, 10 --- Right-click on the Windows icon at the bottom left corner, and select Programs and Features or Apps and Features
For Windows 7 user, Click to open the Start menu, select Control Panel, and then click Uninstall a program on the window
When access to the programs list, find and select Winamp
Click on Uninstall button to start the removal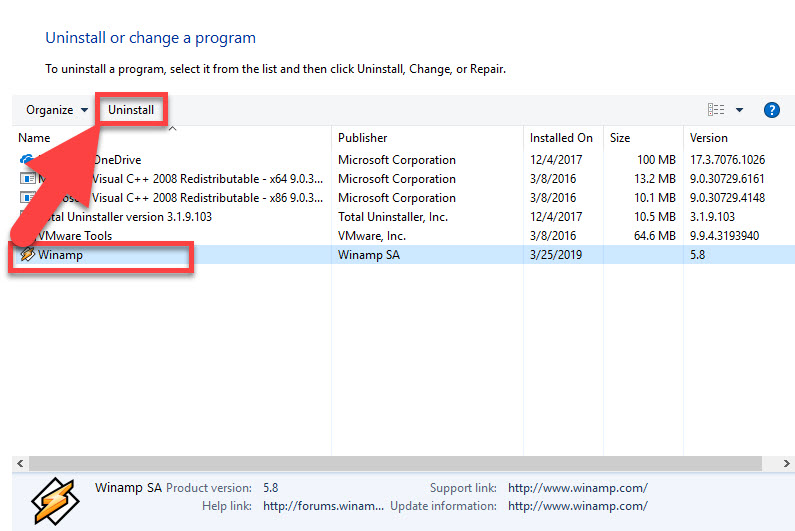 A new uninstall wizard will open, make sure the Media Player and User Preferences on the window have been selected, and click on Next at the bottom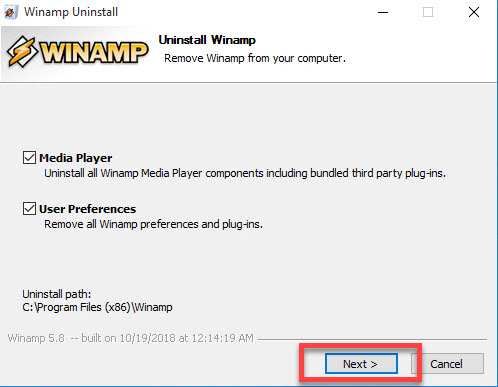 Removing process will start at that moment, you should wait for a while
When finish, you will get a pop-up which states that not all files were removed completely
Enable the checkbox beside "Open Winamp folder", and then click Finish to exit
After then, the program's folder will open, choose to delete the folder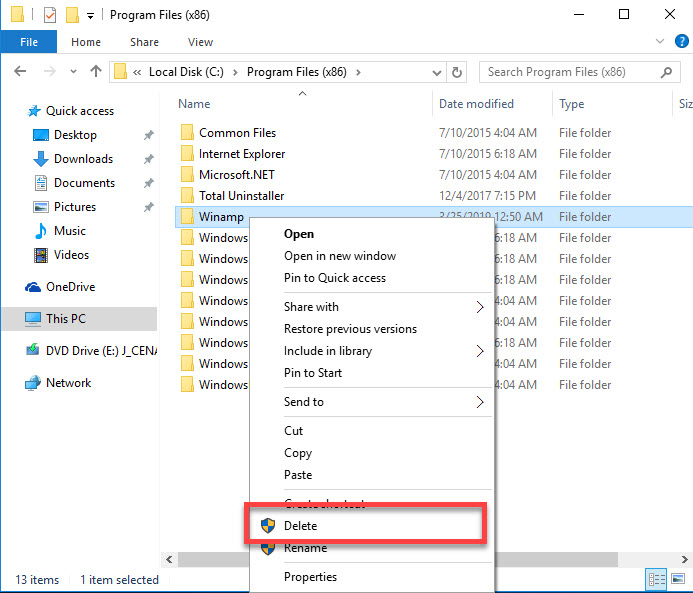 Reboot the computer, and type "regedit" in the Search box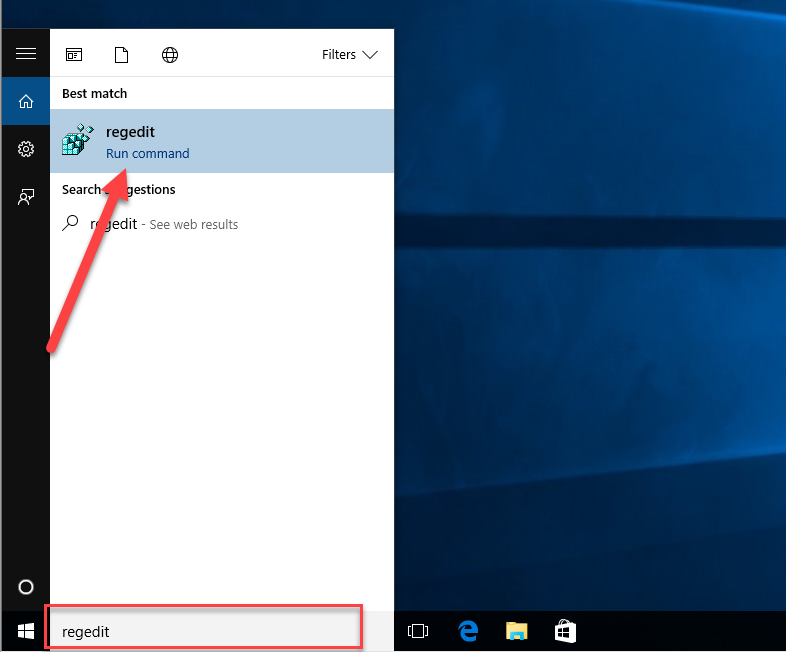 Hit Enter to open regedit (Registry Editor), and delete those registry entries belonging to the Winamp

2.When take Total Uninstaller to uninstall Winamp, check these guides
Total Uninstaller is a faster way to complete this program uninstall on the computer, it will scan out all vestiges and delete them completely with its leftovers removal feature.
Open Total Uninstaller, and locate Winamp on the programs menu
Click on Run Analysis to analyze the program on the computer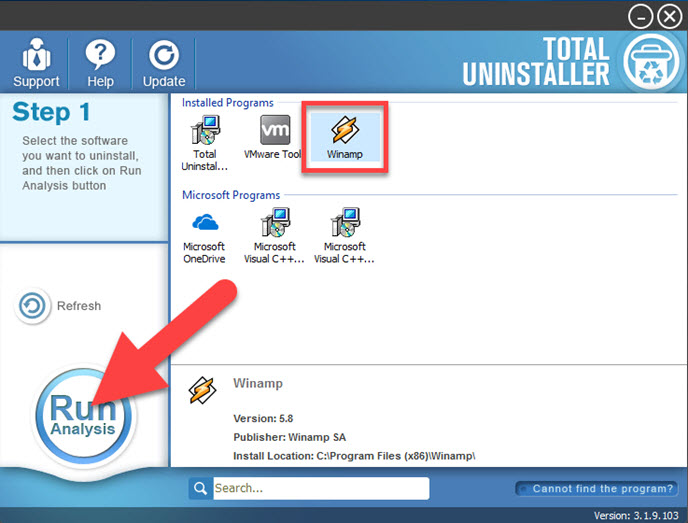 Next, click on Complete Uninstall button to start the removal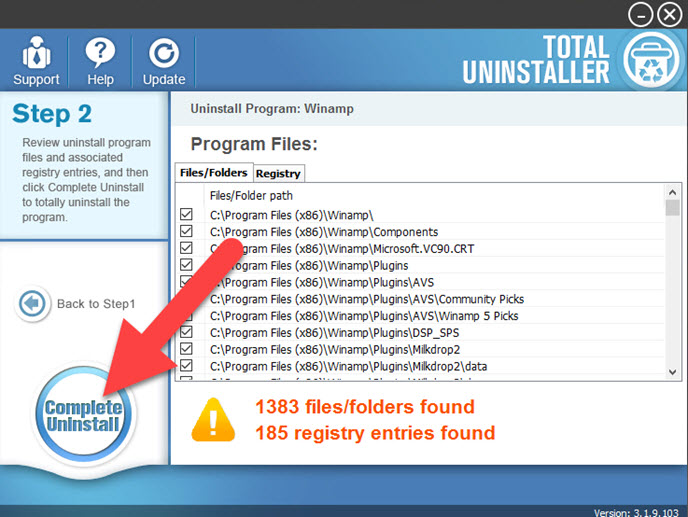 Click Yes to confirm the uninstallation, and follow uninstall wizards to complete the first round of removal
Click Finish when complete the removing process, and hit Scan Leftovers button on Total Uninstaller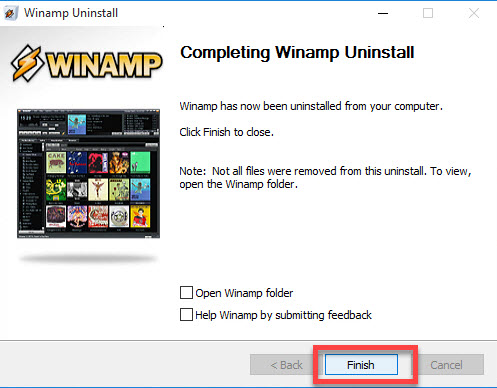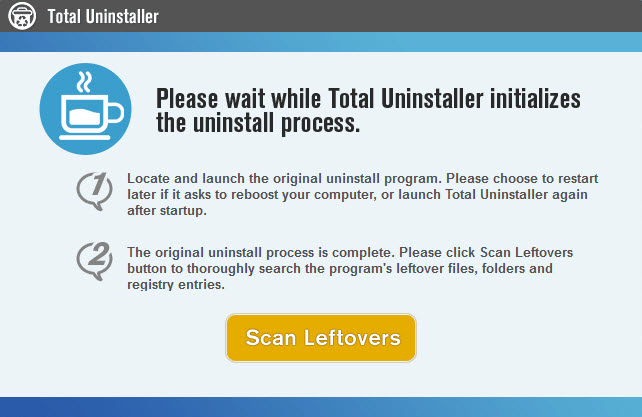 Continue to click on Delete Leftovers at the same place to remove all of its leftovers on the computer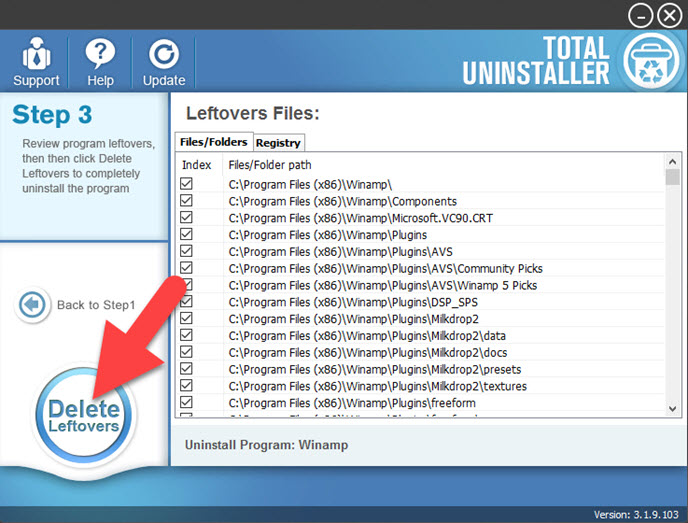 When finish, close the uninstaller and reboot the computer system
Alternatively, you can see how to remove Winamp with the following video guides:
In this way, those files which usually cannot be removed normally are also cleaned up thoroughly via the leftovers scan and removal feature. Some people don't need to take additional manual steps to find out and remove them one by one from the PC.