Want to get more effective ways to uninstall GOM Player from PC? This post shares three available ways that can help you remove this program completely in different steps.
About GOM Player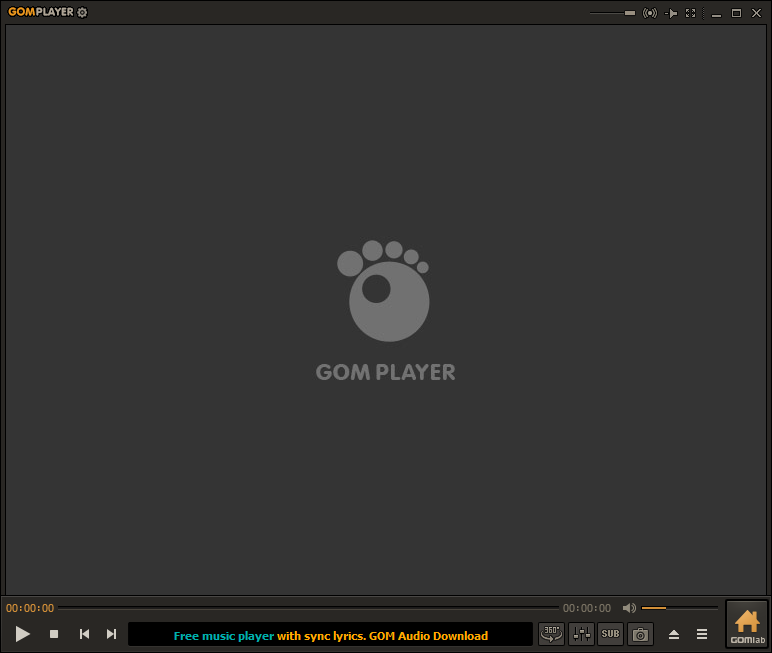 GOM Player, which is short for Gretech Online Movie Player, is a media player for Windows developed by Gretech Corporation of South Korea. This player for supports many popular video formats, such as MP4, AVI, DAT, WMV, etc. And it also claims to be able to play those broken or incomplete media files via applying a codec finder service.

What are common problems of removing the program
GOM Player itself is damaged and not available on the Windows' app removing feature in Control Panel
The program removal is incomplete and leaves some files and registry entries on the computer
Unknown error or notification always appear and stop the GOM Player uninstallation
Some people cannot find an available way on the Windows to get rid of this program.
How can uninstall GOM Player properly in different ways
1.Manually remove GOM Player with its own uninstall process
Access to GOM Player's installation folder on the computer, if you don't know where it is, please right-click on GOM Player's shortcut on the desktop, and select Open file location
Scroll down the file list until you find the GOM Player's uninstall process as the following image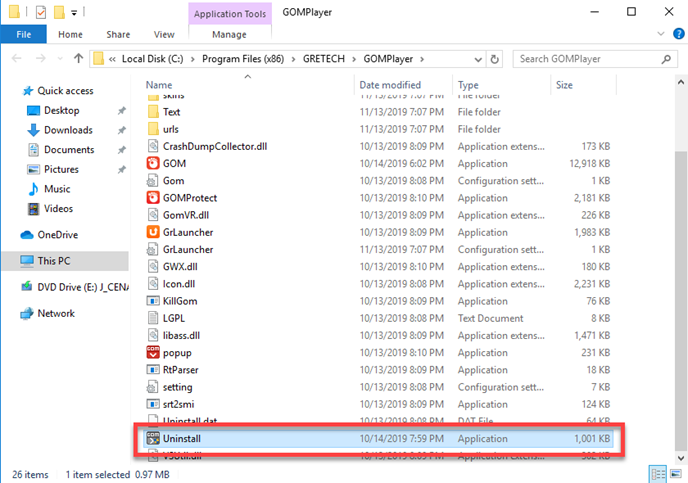 Click Uninstall on the wizard, and the uninstallation will start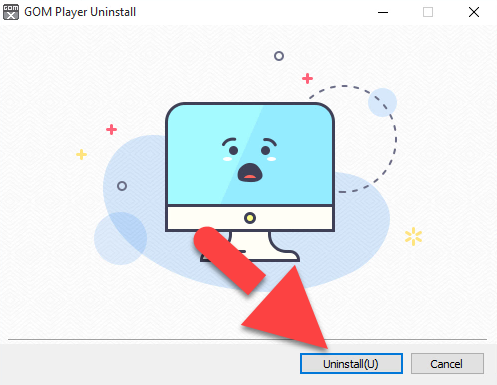 During the removing process, you will receive a message which tells you that not all files in the program's install directory were removed, and ask you whether to remove them or not, select Yes to continue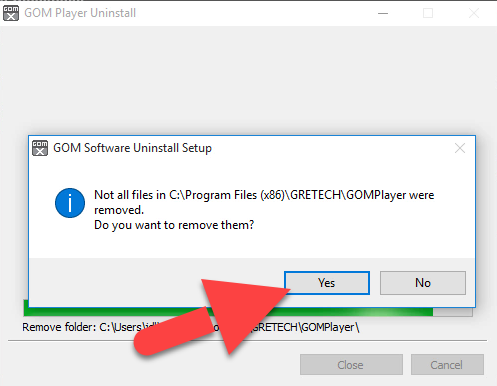 When back to your computer system again, you should move the cursor to the computer's search box on the task bar, and type "regedit" in the box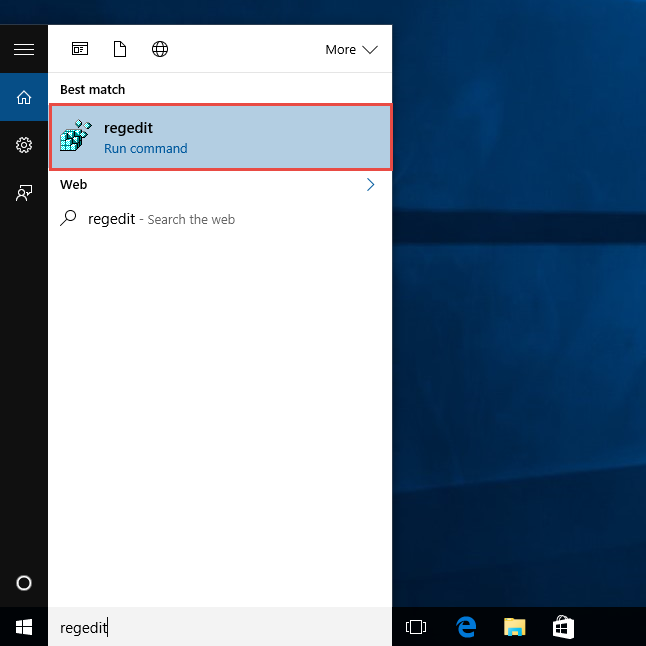 Hit Enter key to open system's Registry Editor, and then expand the groups of registry keys inside, and delete the one which is belonging to the GOM Player application (if you are afraid of deleting the wrong file, you can export the specific file for back-up)
Close the Editor when you finish

2.Uninstall with Windows built-in removing feature
Right-click on the Windows button, select Programs and Features or Apps and Features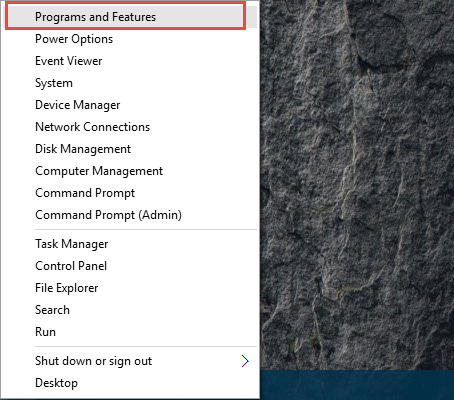 Select GOM Player on the list, and click on Uninstall on the top of the programs list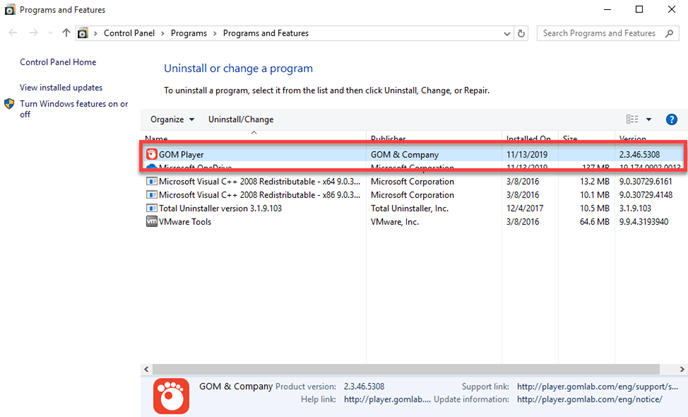 Click on Uninstall on the new pop-up to start the removal
Next, click Yes to make sure you need to clean those files left behind
When it is completed, restart your computer system
Check the installation folder and Registry Editor to make sure the related components to be deleted completely as the first method
3.Apply Total Uninstaller to remove GOM Player automatically
Total Uninstaller is a specific app removal tool for Windows users that can provide an automatic uninstall for the program. When applying the utility to uninstall GOM Player, people can skip those manual steps and get a quick and complete removal for the program.
Instructions to uninstall GOM Player with Total Uninstaller:
Install and launch the registered version of Total Uninstaller on the computer
Select GOM Player on the menu, and click on Run Analysis button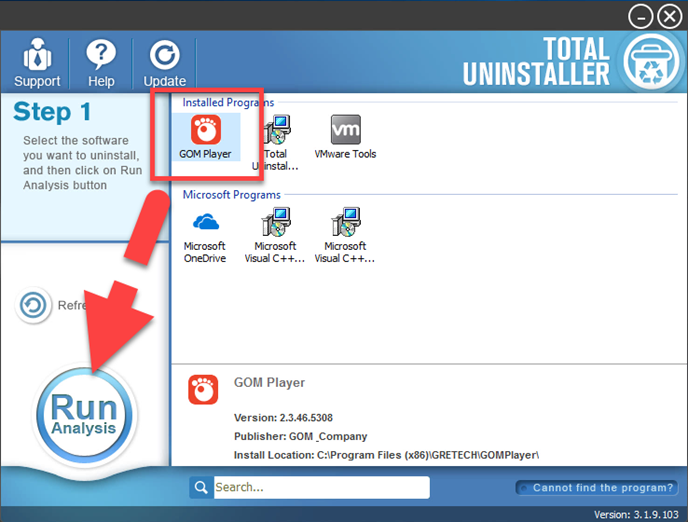 After that, click Complete Uninstall button, and hit Yes to start the removal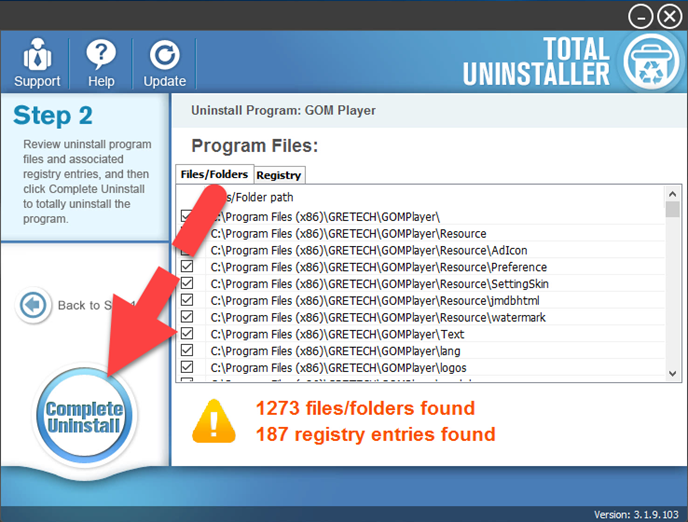 Click Uninstall on the program removing wizard
And then, you will be asked if to remove all of its leftovers or not, just click Yes to continue
When finish the first stage of removal, you should go on and click on Scan Leftovers on Total Uninstaller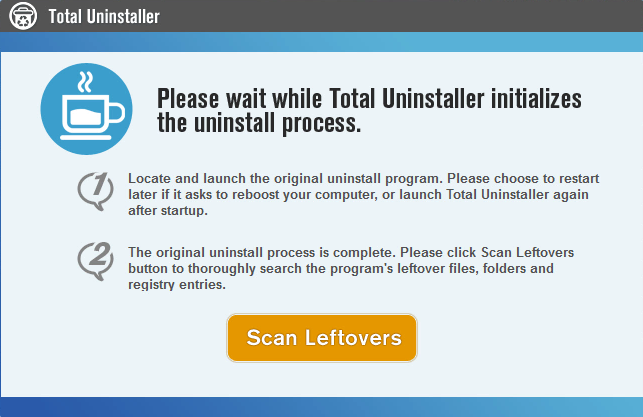 Click Delete Leftovers to perform a second round clean of the program, and click OK to completely uninstall GOM Player