Need to remove MediaMonkey? Taking general way to remove this program is not useful for some users? So what we should do next when get the same trouble on PC? The following instruction will tell you how to do.
About MediaMonkey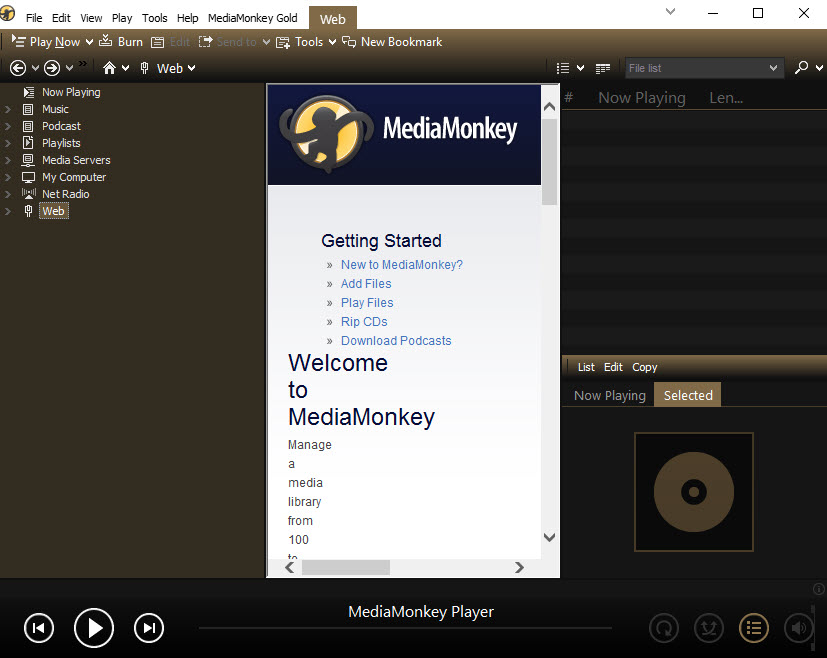 Developed by Ventis Media Inc., MediaMonkey is a digital media player available for Windows operating system. People can enjoy the free version of this app with some basic functions, and also can purchase a premium license which provides more advanced features like allowing multiple media collections and organizing files automatically.

Why the program cannot be removed for some users
Actually, unsuccessful removal of the program can be due to many reasons according to different computer environments. Even though, we sill can conclude some most common issues for people unable to remove MediaMonkey. And then work out some approaches to help figure it out.
Approaches and resolutions to remove MediaMonkey completely
1.General way to uninstall it with Windows' removing feature
Before start removal, please firstly make sure the program is not working on the PC
Access to Windows' removing feature: for Windows 8. 8.1, 10, right-click on the Windows icon --- select Programs and Feature; for Windows 7, click to open the Start menu --- Control Panel --- Uninstall a program; for Windows XP, click on Start --- Control Panel --- Add or Remove Programs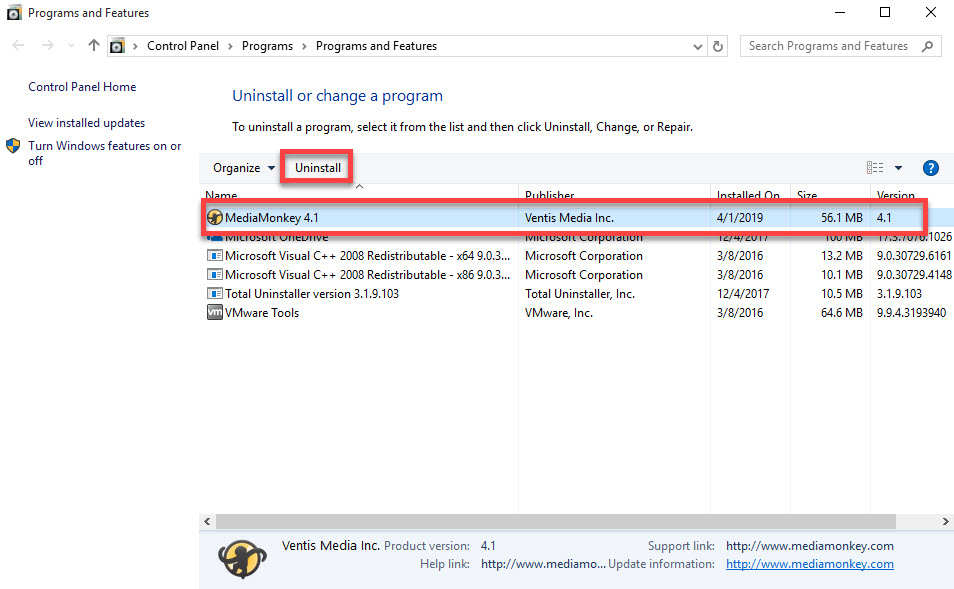 Select MediaMonkey on the programs list, and click on Uninstall or Remove button as the following screenshot
Quickly, you will receive a message which recommend you to get MediaMonkey Gold for free, just click on No and continue

Click Yes to make sure you want to completely remove MediaMonkey, and the removing process will be launched

Wait for a few of seconds, and then click OK to exit when complete the removal

Restart the computer to refresh the system
Note, the whole removal does not come to the end, many people still can find the program keeps popping up on the computer. So, what we should do next is to find out and delete all of its leftover files.

Next, don't forget to clean all leftovers
Try to open the previous installation location of MediaMonkey, if it still exist at there, delete it
Click on Search on the start menu, and type "regedit"
Choose to open the regedit or Registry Editor on your PC, and delete those registry entries belonging to the MediaMonkey
Extra tips and guides to back up registry entries:
Right-click on the Registry key in System's Registry Editor you plan to back up
Select Export on the sub-menu, and choose a folder to save the export file
The export is the back-up file, and you can choose to restore it to the original place if any problem occurs after delete it on the editor
Thus, you can reduce the risk of deleting the wrong registry key for mistake.
2.Remove MediaMonkey with Total Uninstaller
Total Uninstaller is able to uninstall those third party applications, including MediaMonkey. To perform a complete removal with this program, you can refer to the following instructions with images and video.
Launch the Total Uninstaller, and highlight MediaMonkey on the programs menu
Click on Run Analysis to scan for all files belonging to the program on the computer
Next, click Complete Uninstall button at the same place to start the removal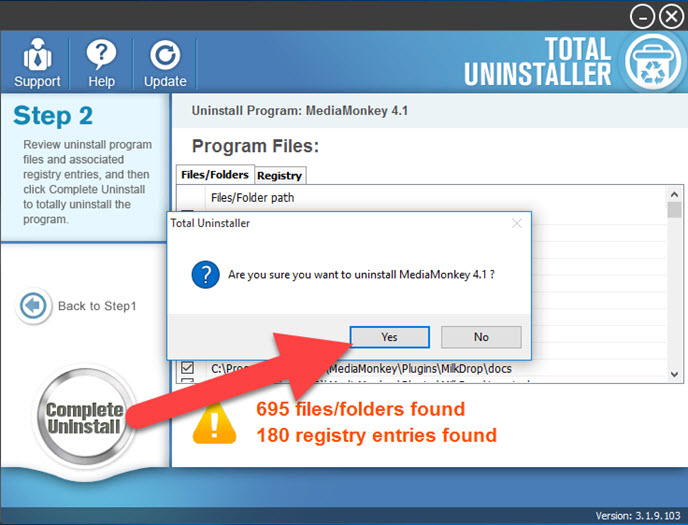 Follow the uninstall wizard to perform the standard removal
After that, click on Scan Leftovers button to check for all possible remnant files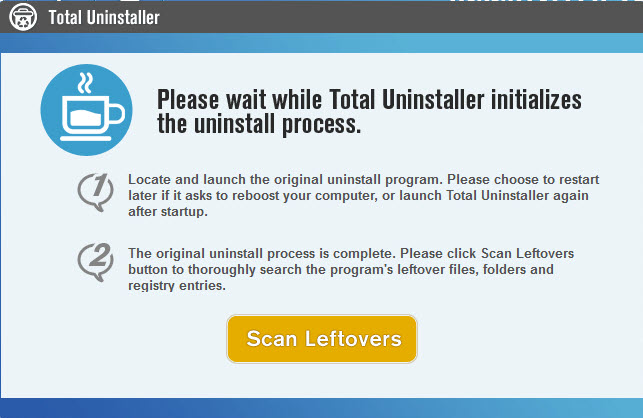 Last, click Delete Leftovers button to clean all leftover files. And then you can exit the uninstaller and restart the Windows system to renew it